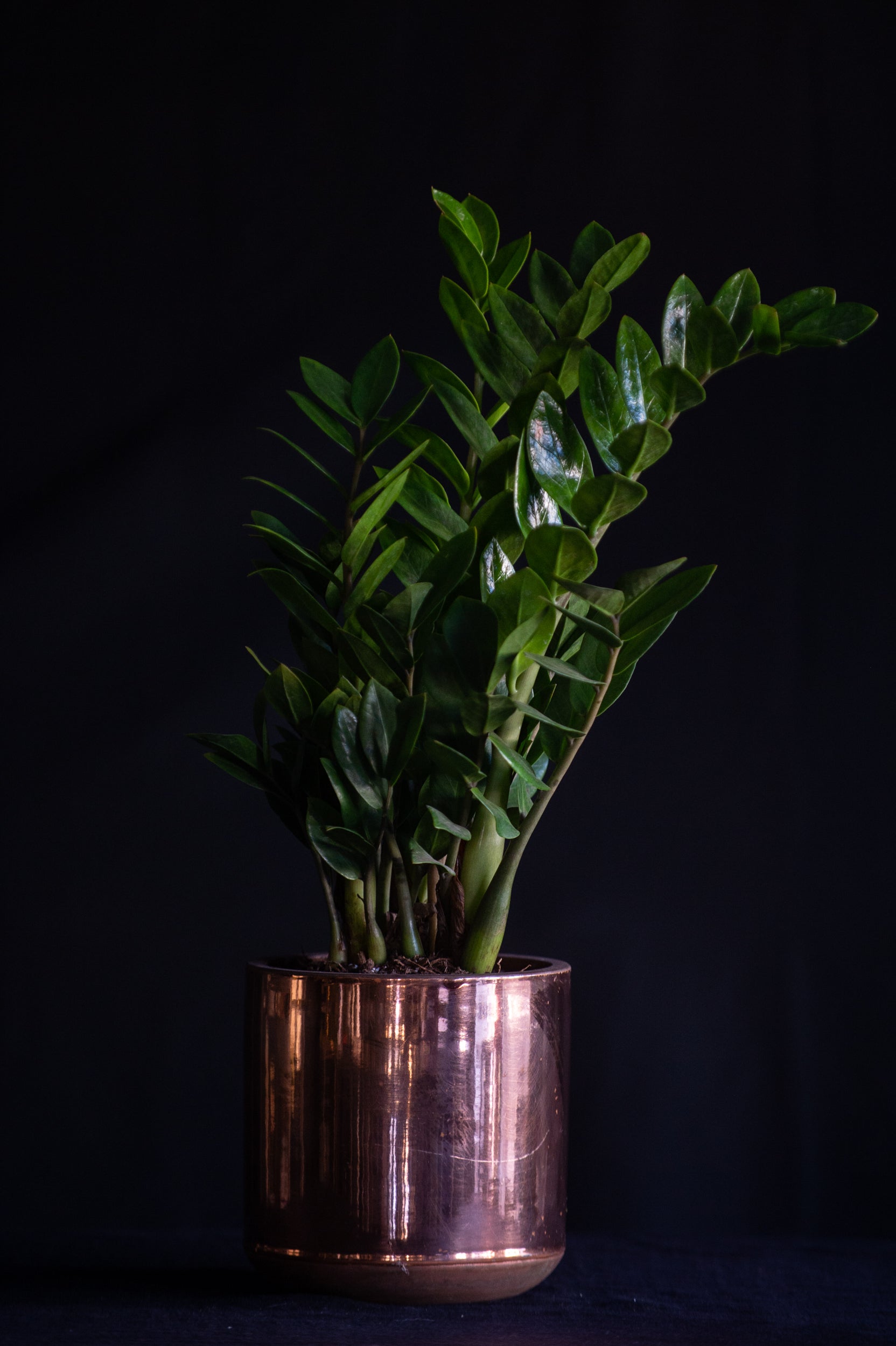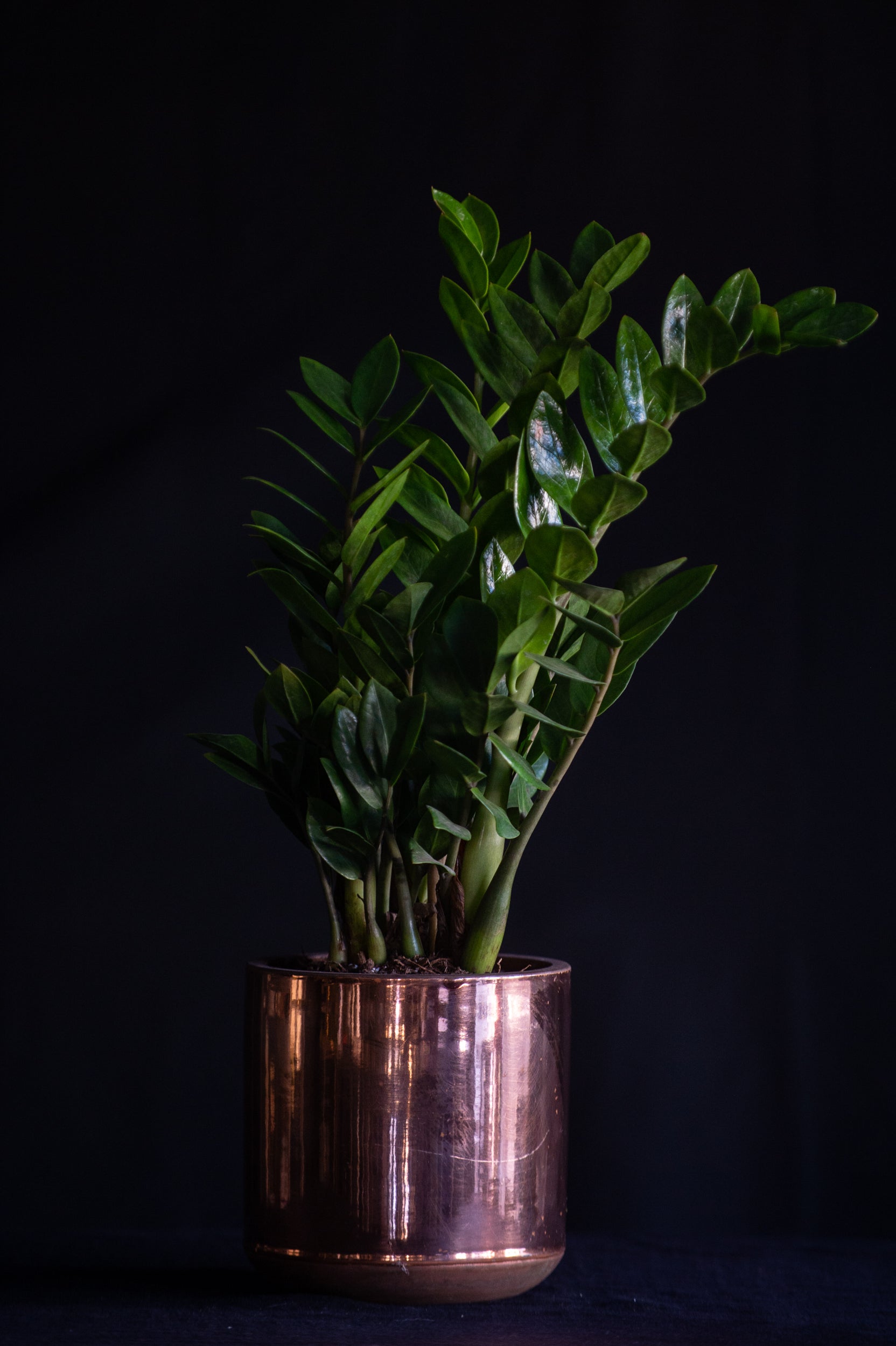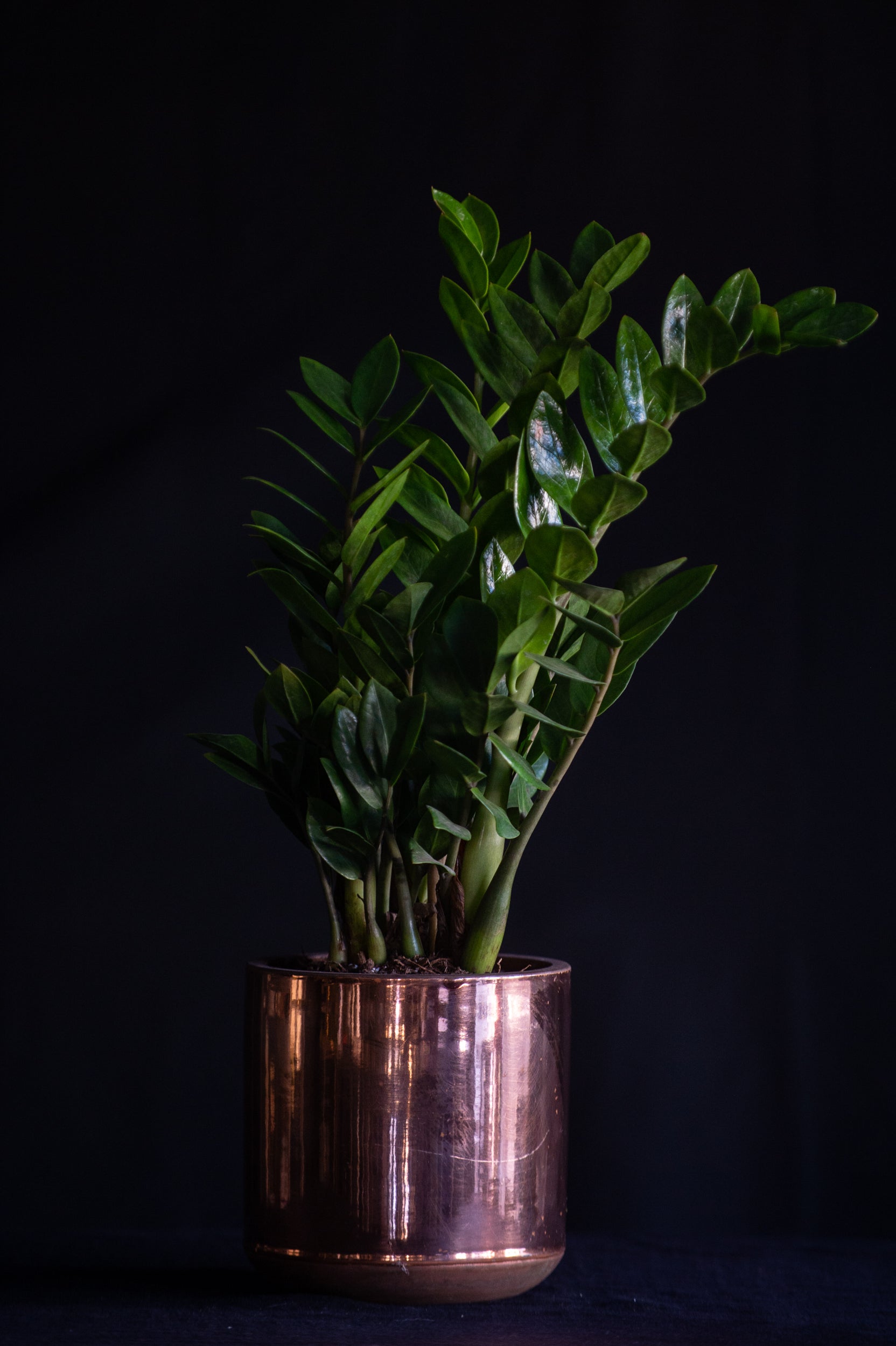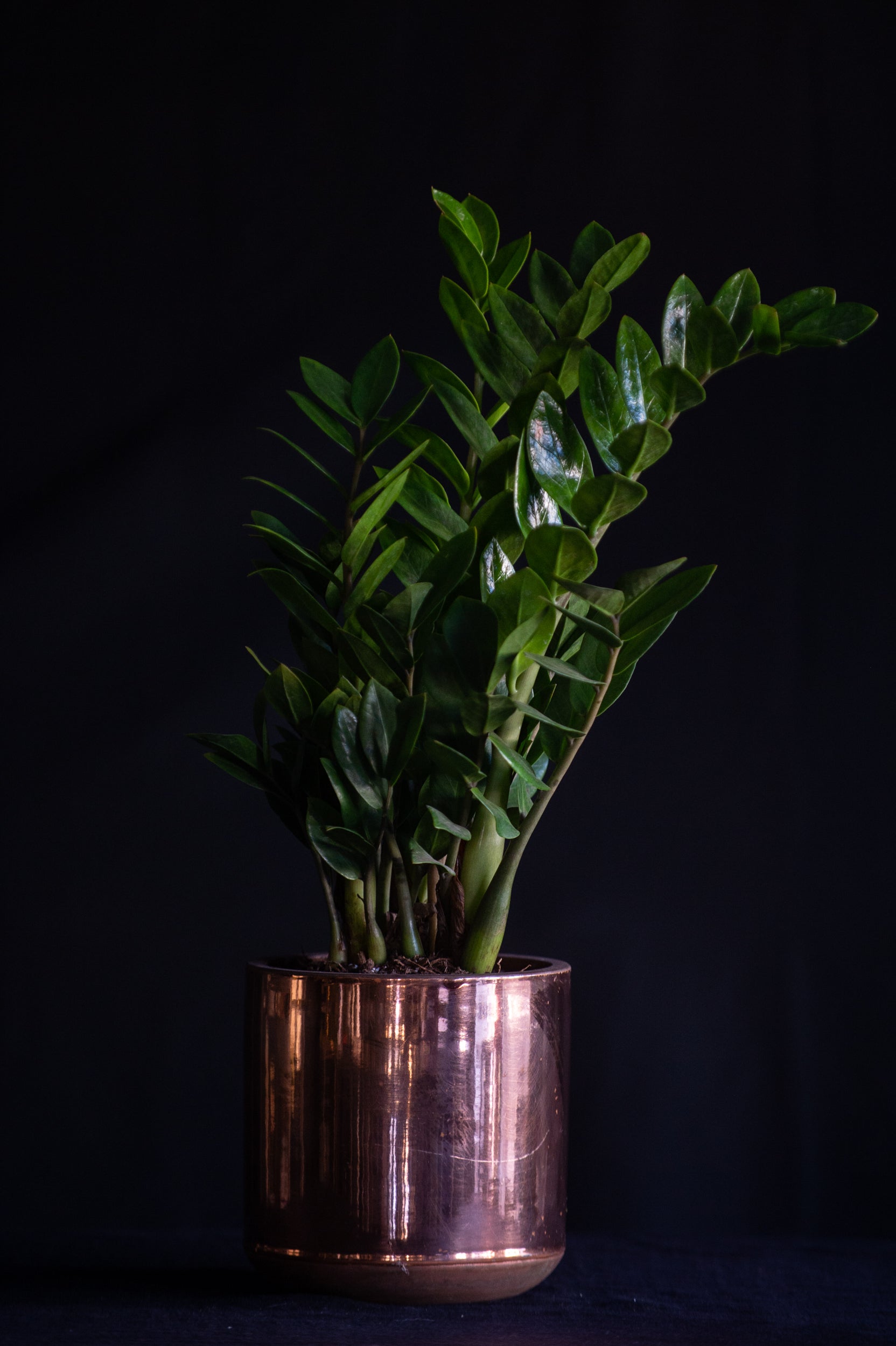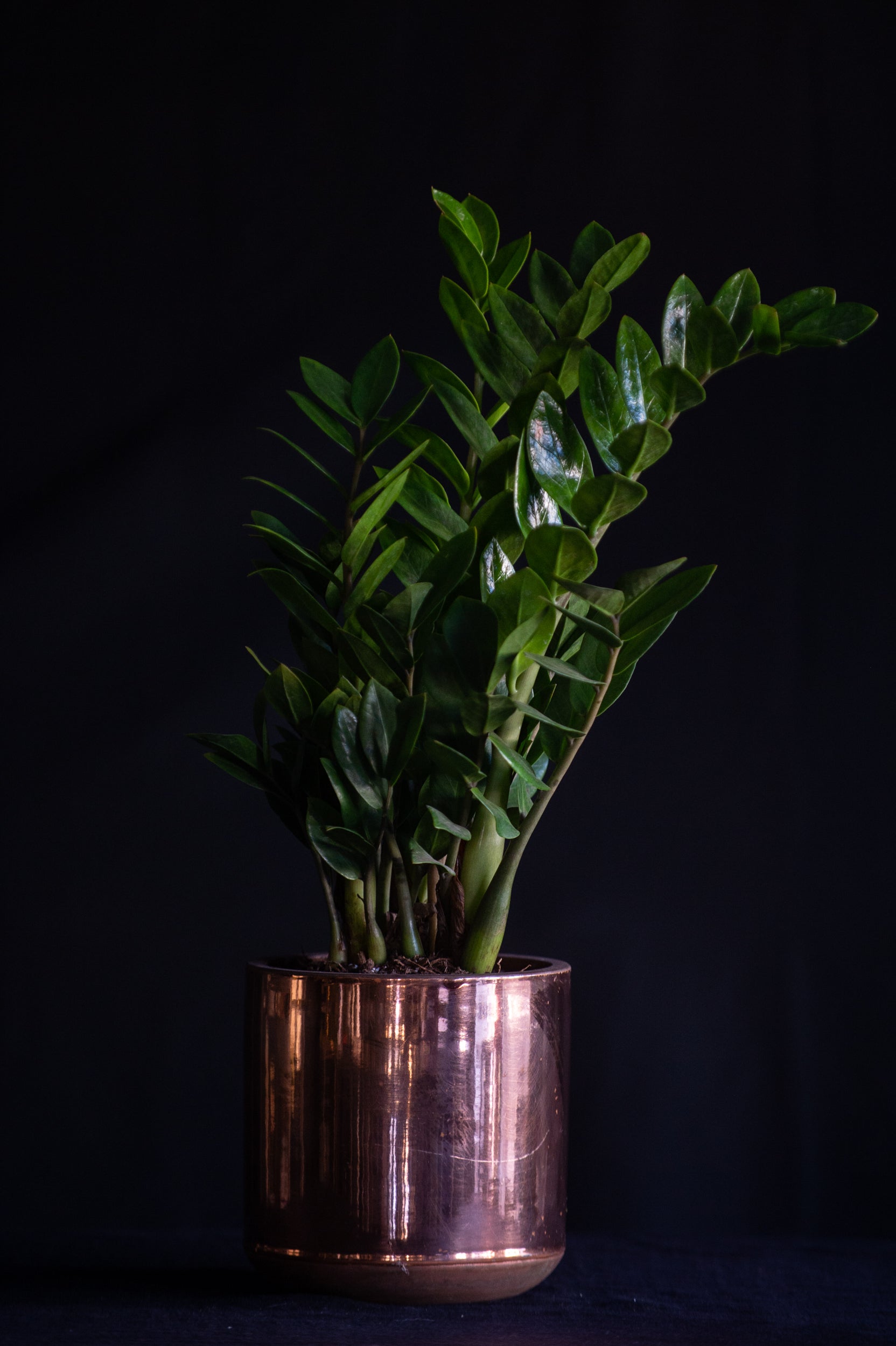 ZZ Plant
The low maintenance ZZ plant is perfect for any home! A healthy sized ZZ plant is potted in a modern vessel. This is the perfect indoor plant for any level of green thumb. Care instructions provided. 
PICTURED IN COPPER VESSEL
Dimensions approx. 8" wide by 19" high
LOCATION: Indoors ONLY
CARE: Tolerates most lighting situations
WATER: Every 2-3 weeks 
WARNING: Poisonous to animals if ingested
ORDERING FAQ
Floral designs are available Tuesday - Saturday and are created for each client. 

Designs are not available for immediate walk-in or pickup

$65 minimum order for delivery, fees vary by zip code.

We are unable to ship floral designs outside of the greater Phoenix area.

We do ask for the recipient's contact number. Please provide this number to ensure an efficient and timely delivery.