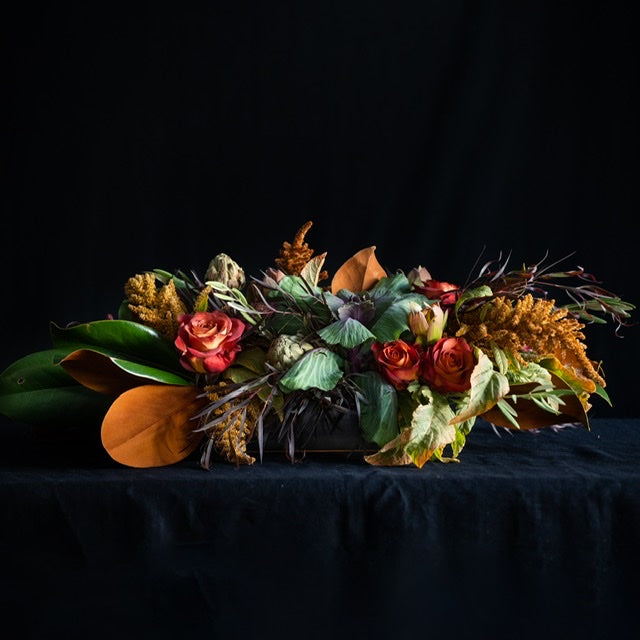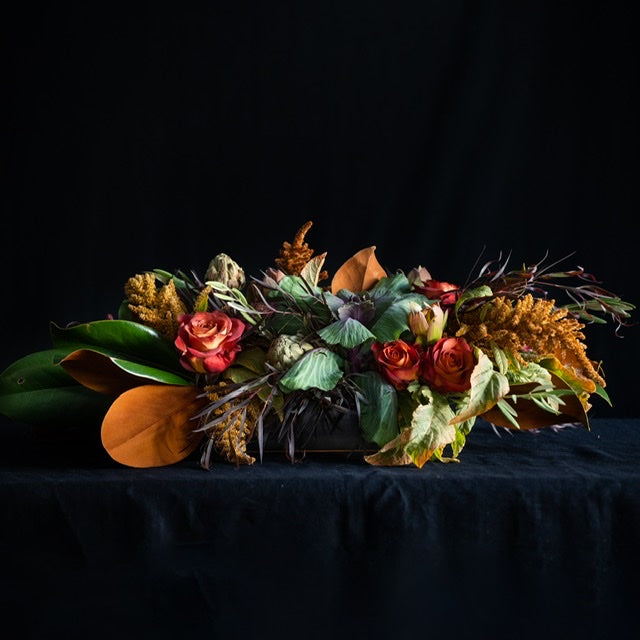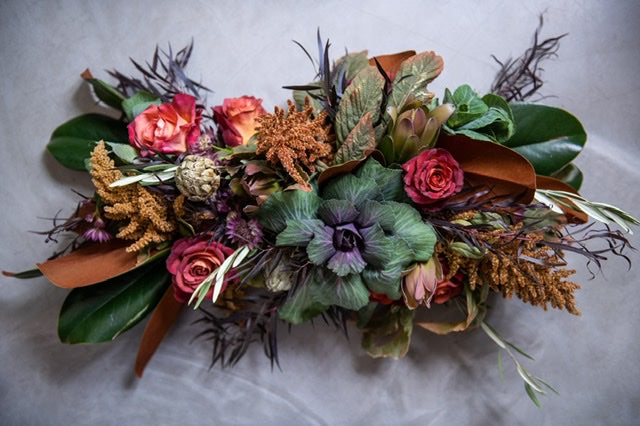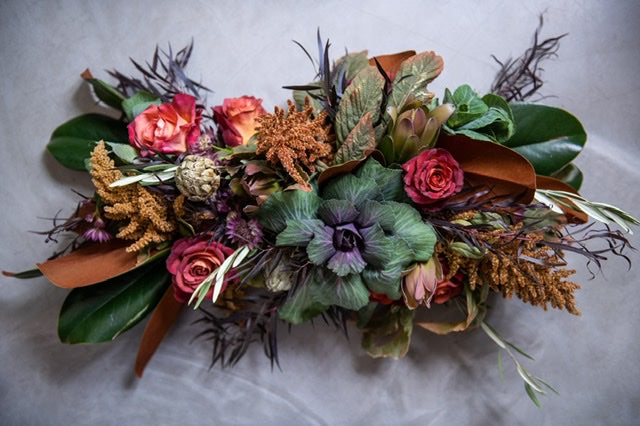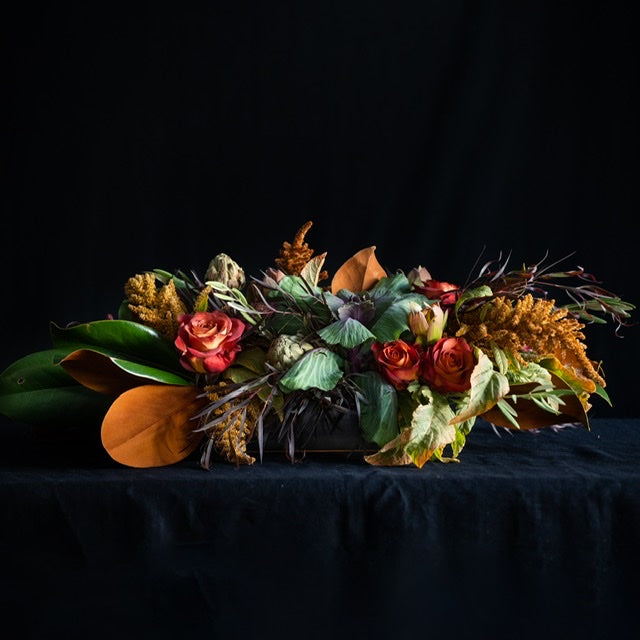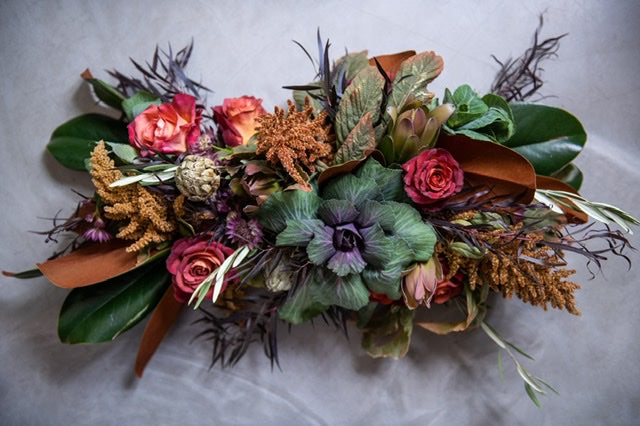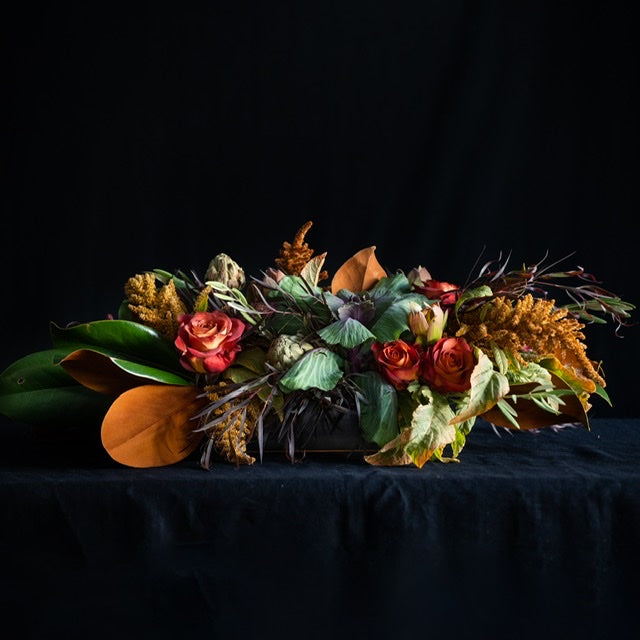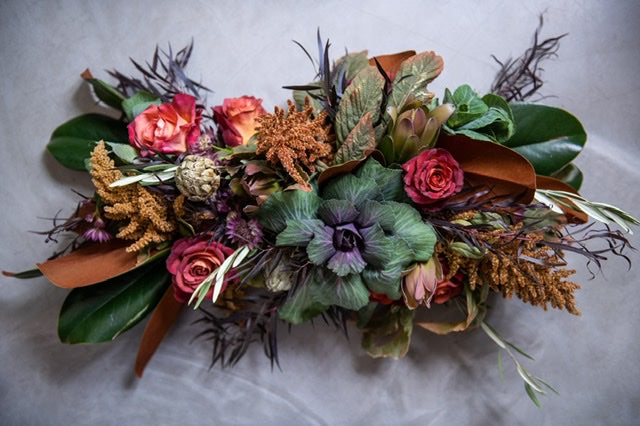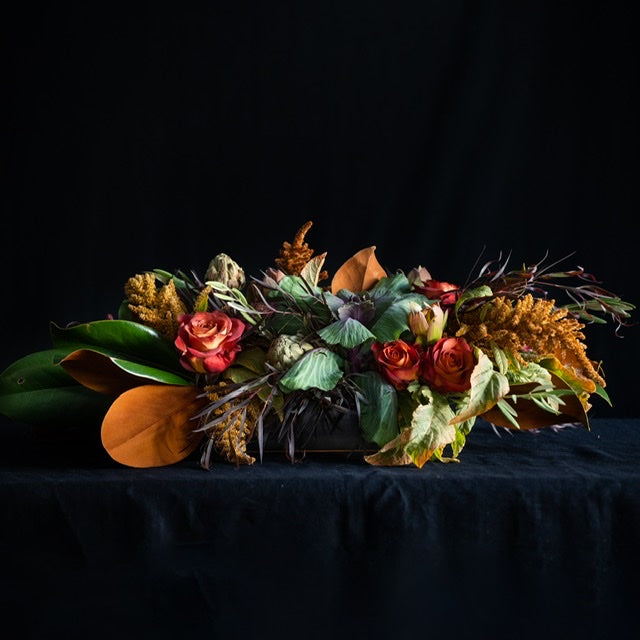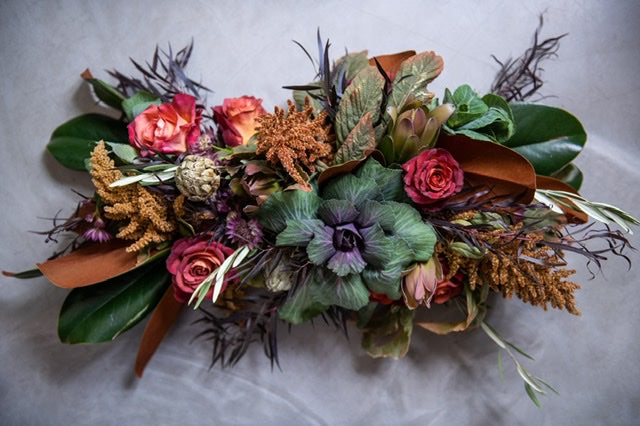 Hurricane Punch
The perfect feasting centerpiece! If a cornucopia and luxury flowers every went together this is it! A long, low, and textural design is filled with the most interesting stems to compliment any dinner party! Ornamental kale, artichokes, roses, and magnolia leaves will be accented by seasonal stems to create a beautiful centerpiece! PLEASE READ DIMENSIONS, each size increase will have more premium stems. 
Standard Size Pictured

Standard Size: approximately 26" long x 13" wide 
Premium Size: approximately 26" long x 13" wide
Lux Size: approximately 30" long x 13"wide
 

ORDERING FAQ
Floral designs are available Tuesday - Saturday and are created for each client. 

Designs are not available for immediate walk-in or pickup

$65 minimum order for delivery, fees vary by zip code.

We are unable to ship floral designs outside of the greater Phoenix area.

We do ask for the recipient's contact number. Please provide this number to ensure an efficient and timely delivery.