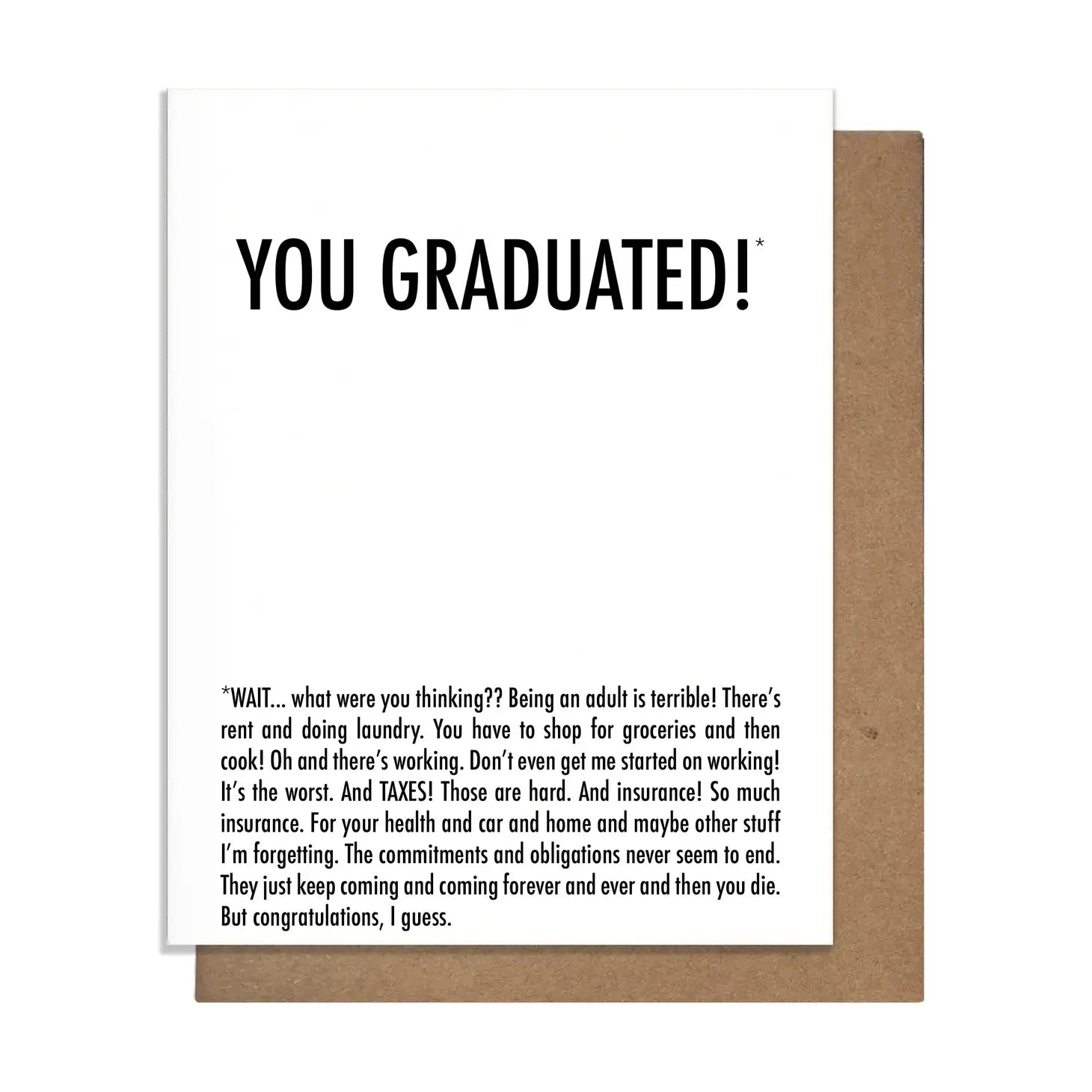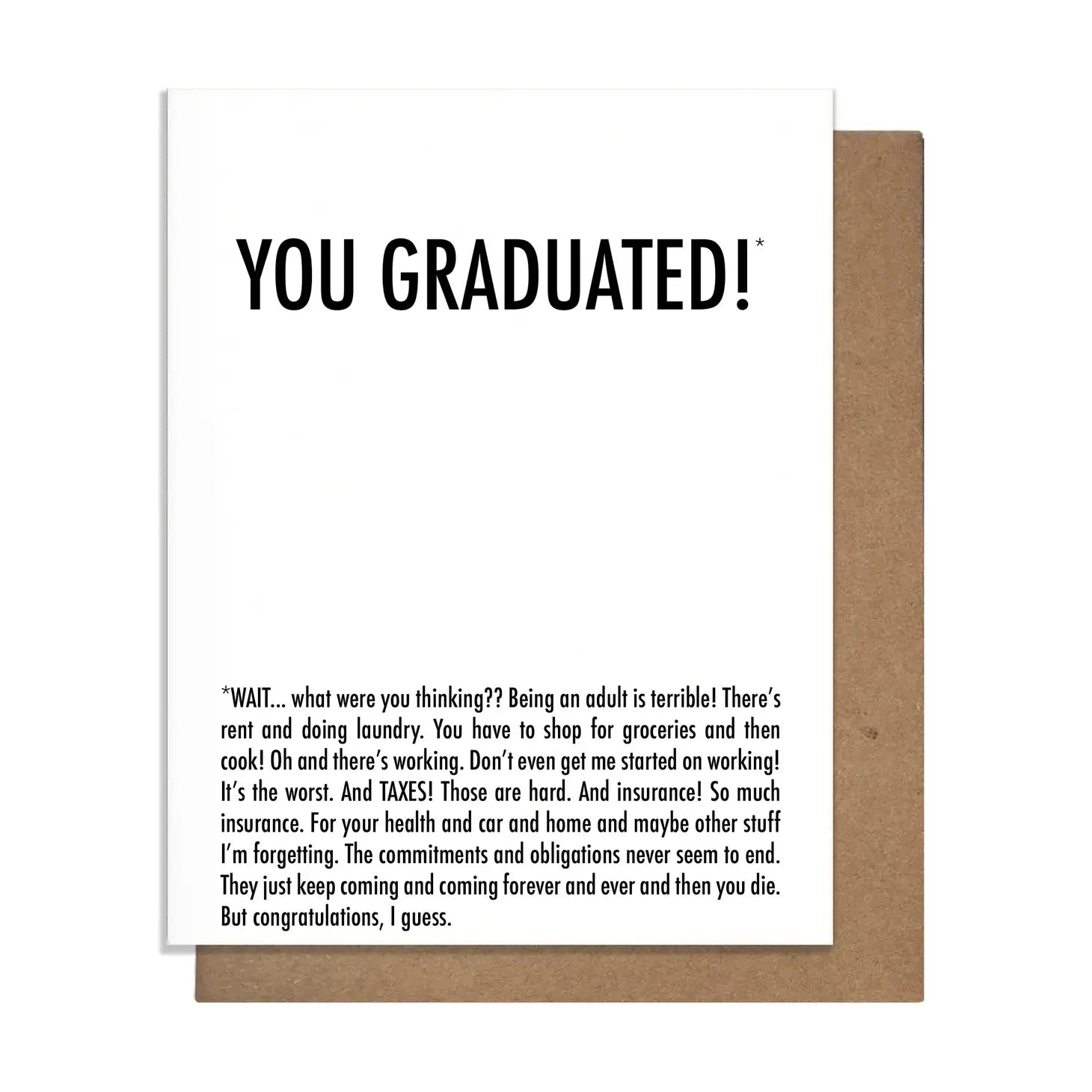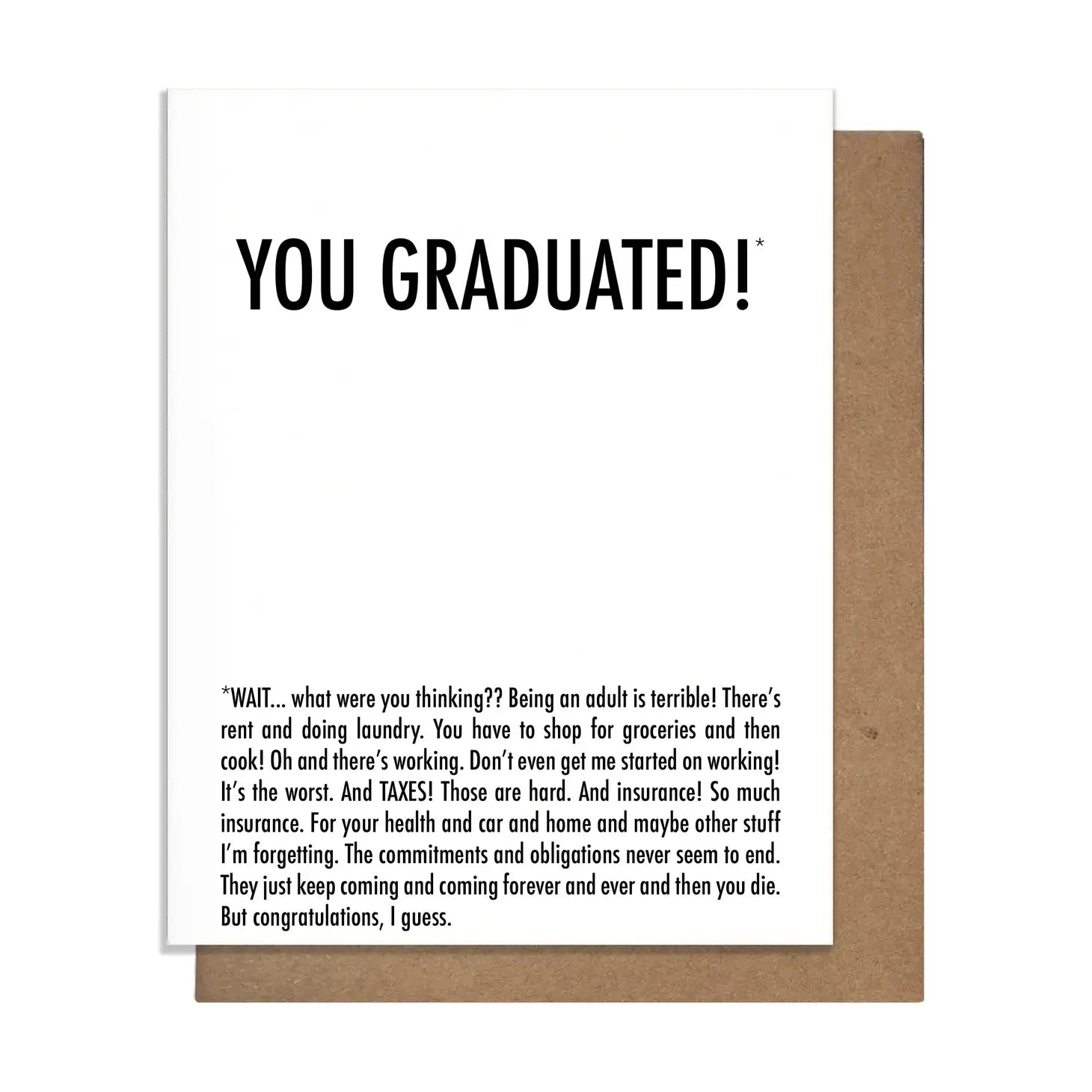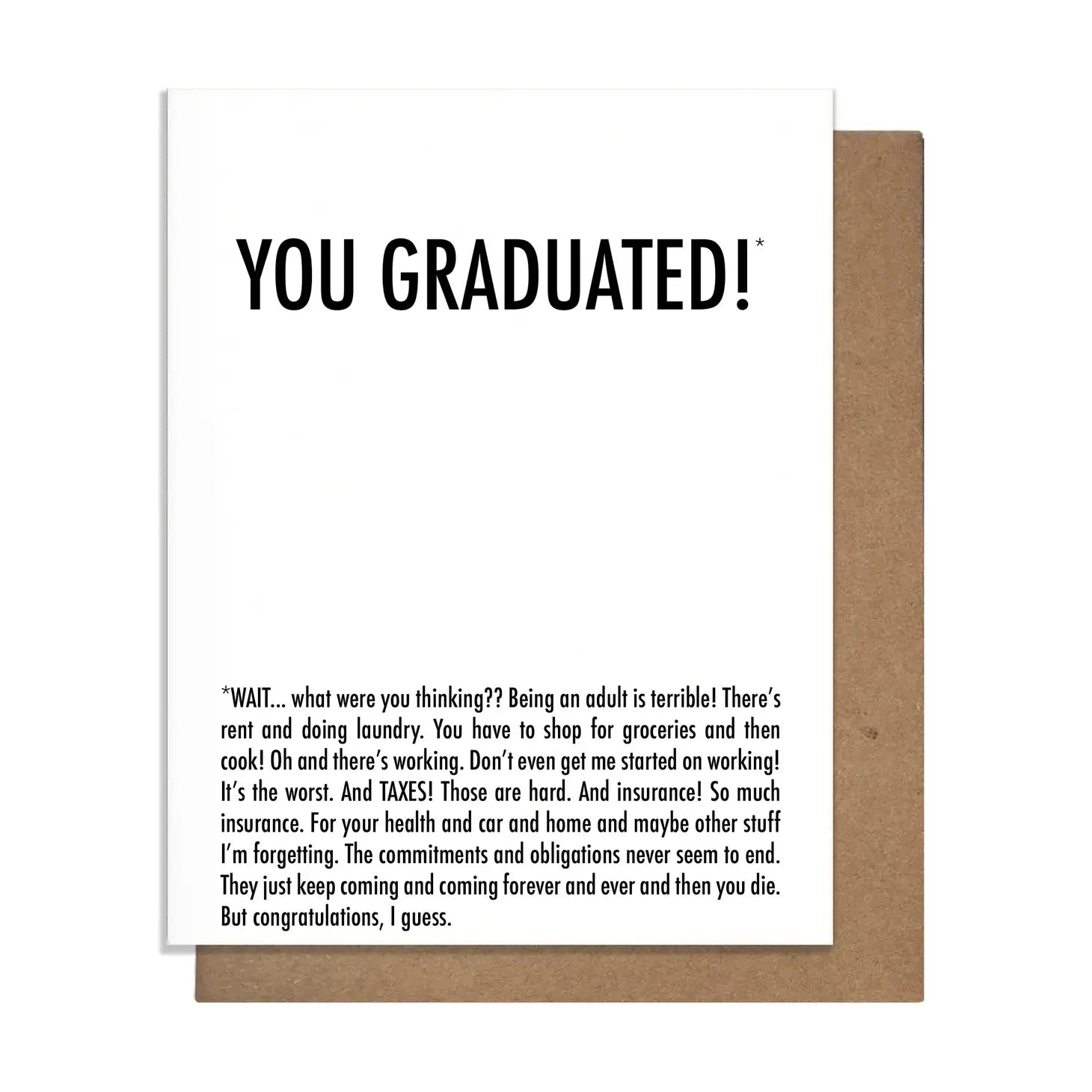 Graduated Why- Greeting Card
Standard greeting card.
Blank inside for your message.
Card reads: "YOU GRADUATED!*
*WAIT...what were you thinking?? Being an adult is terrible! There's rent and doing laundry. You have to show for groceries and then cook! Oh and there's working. Don't even get me stared on working ! It's the worst. And TAXES! Those are the hard. And insurance! So much insurance. For your health and car and home and maybe other stuff I'm forgetting. The commitments and obligations never seem to end. They just keep coming and coming forever and ever and then you die. But congratulations, I guess."
Ink color: black
Inside: blank for your message