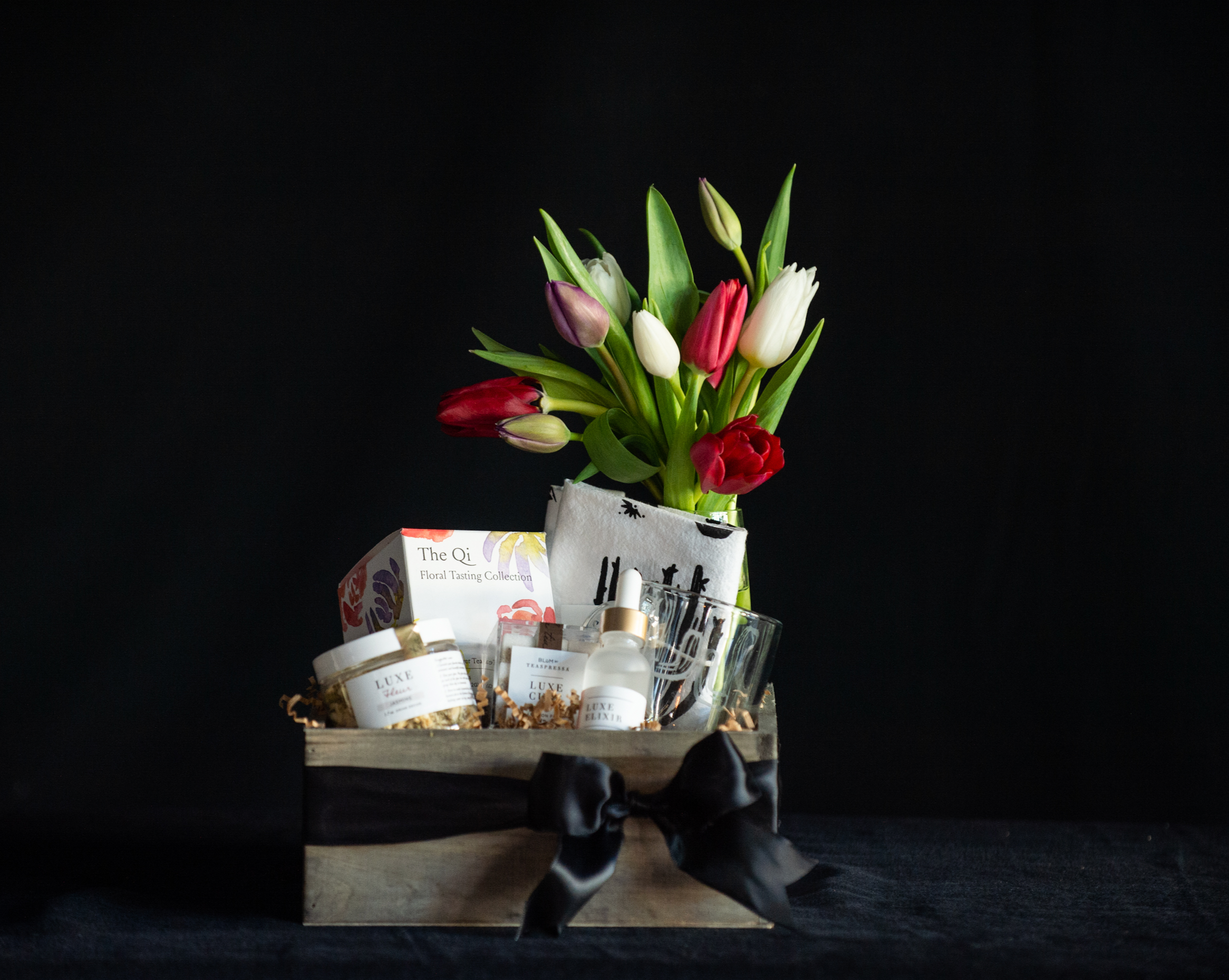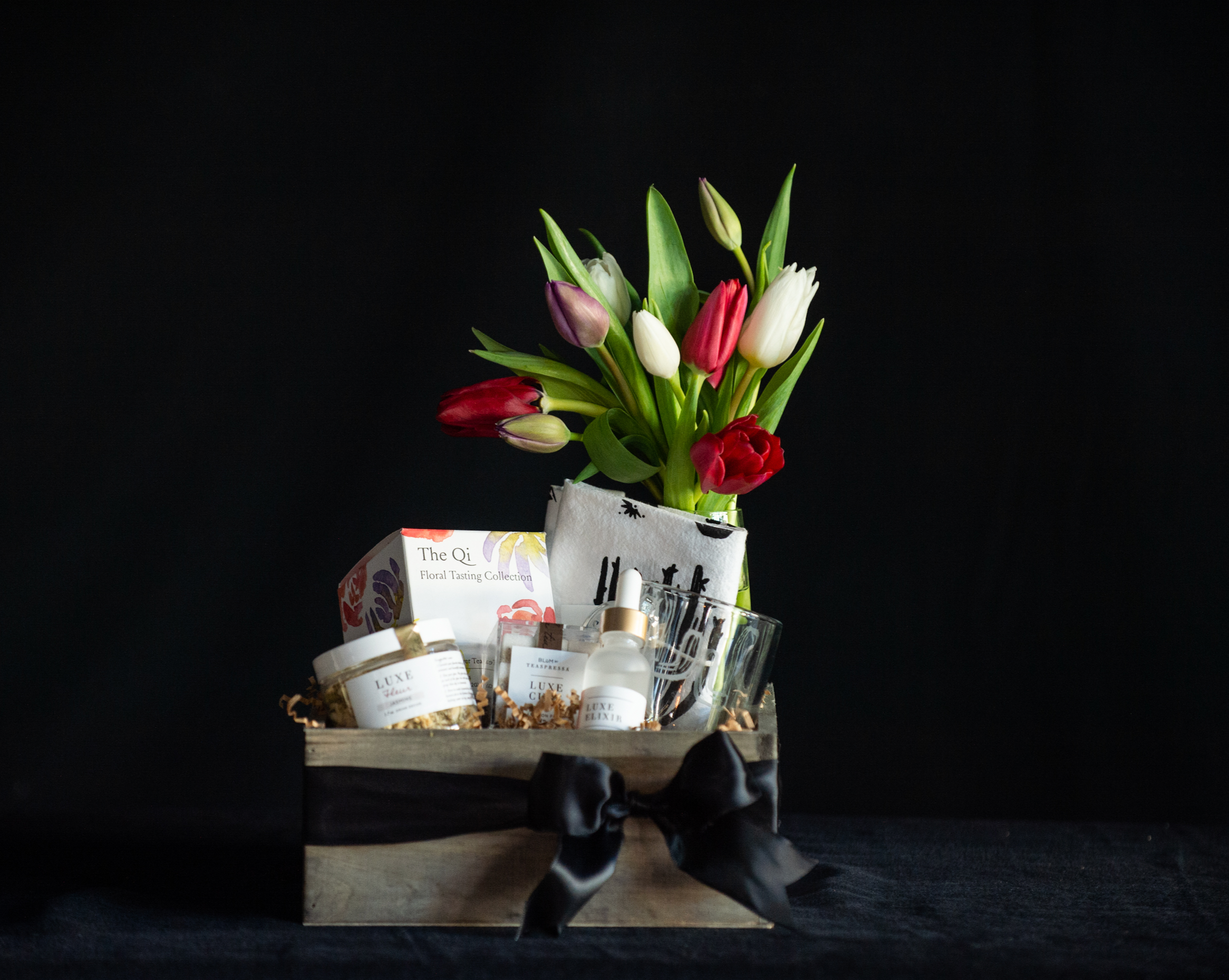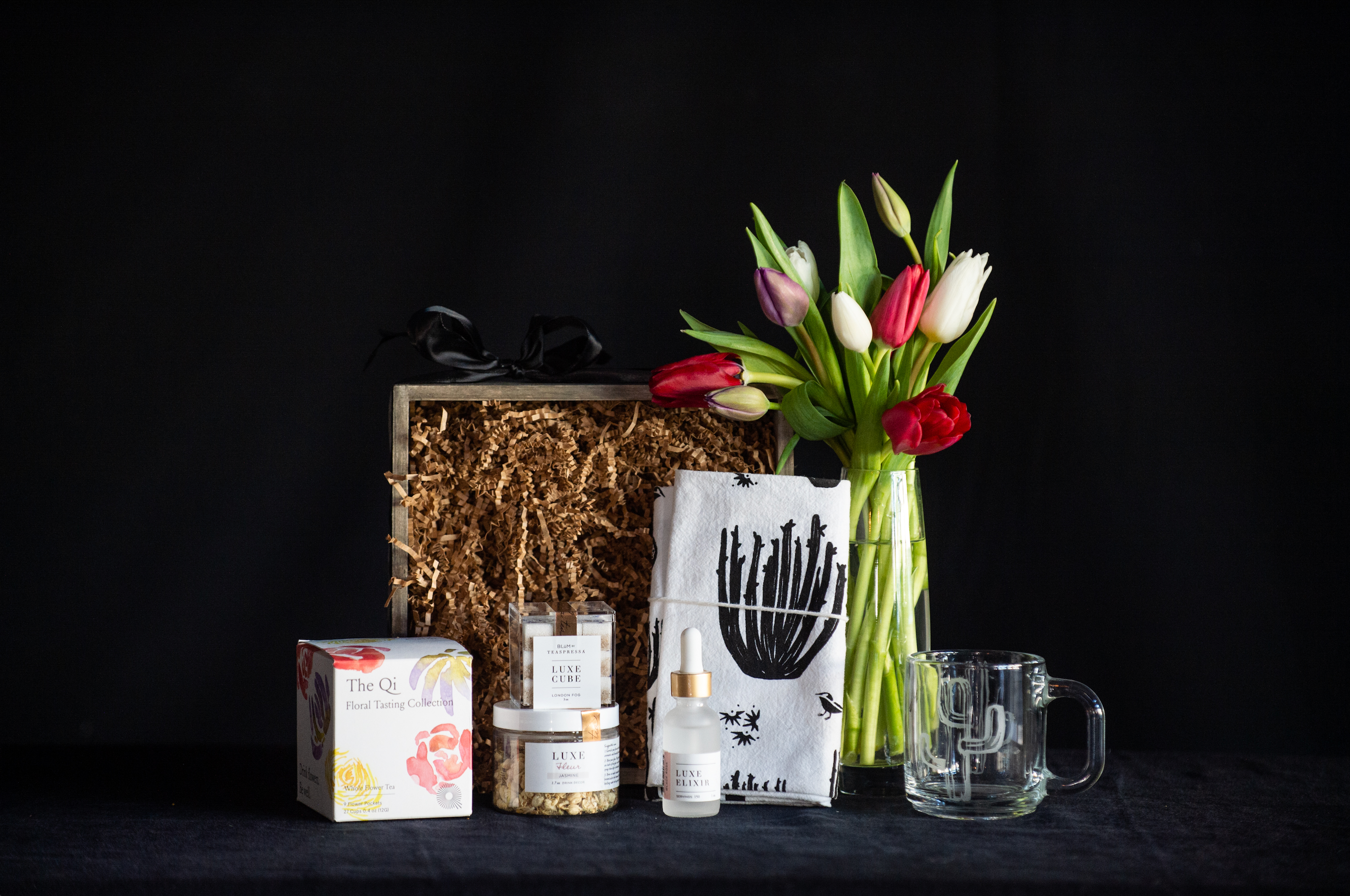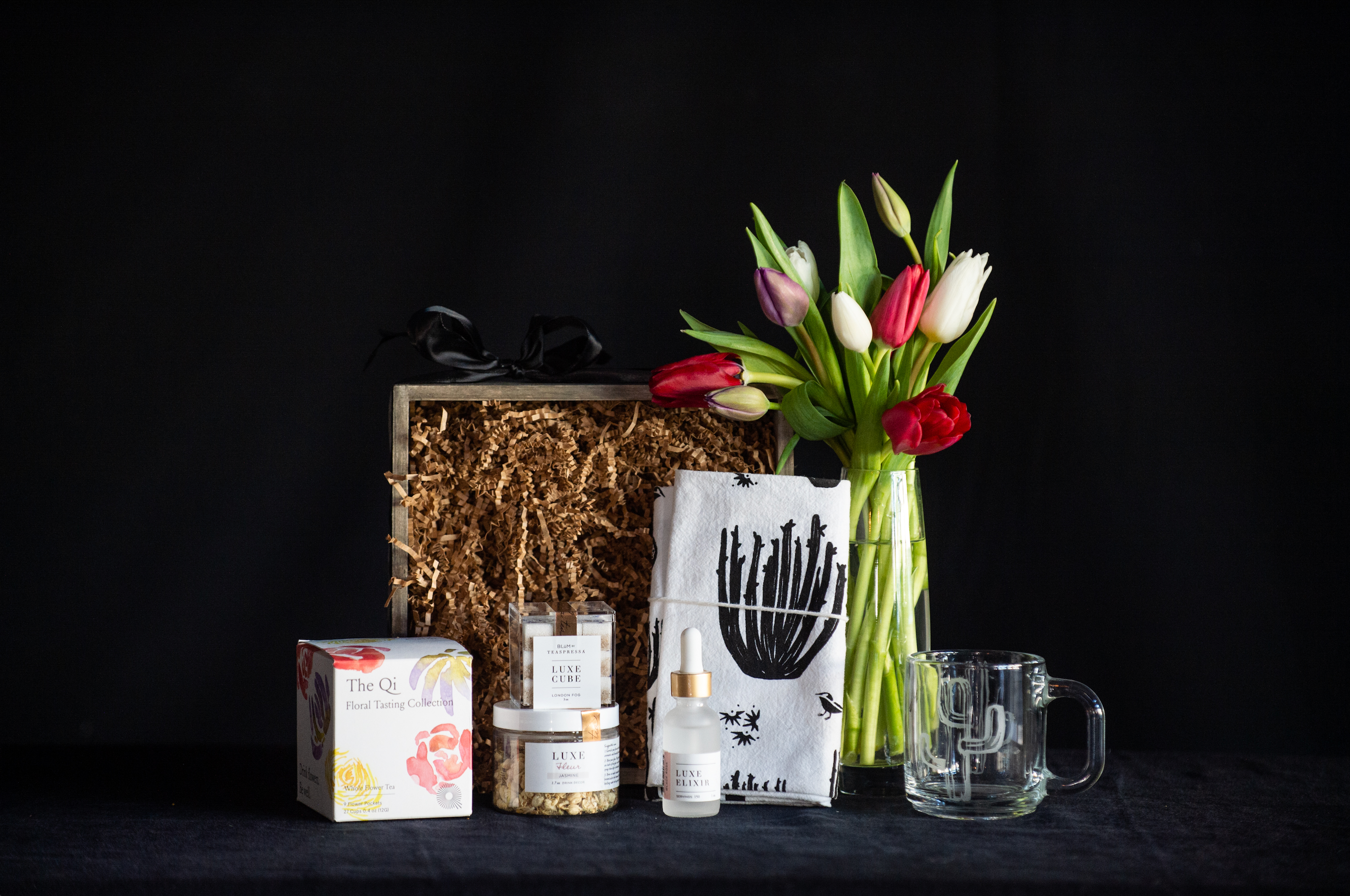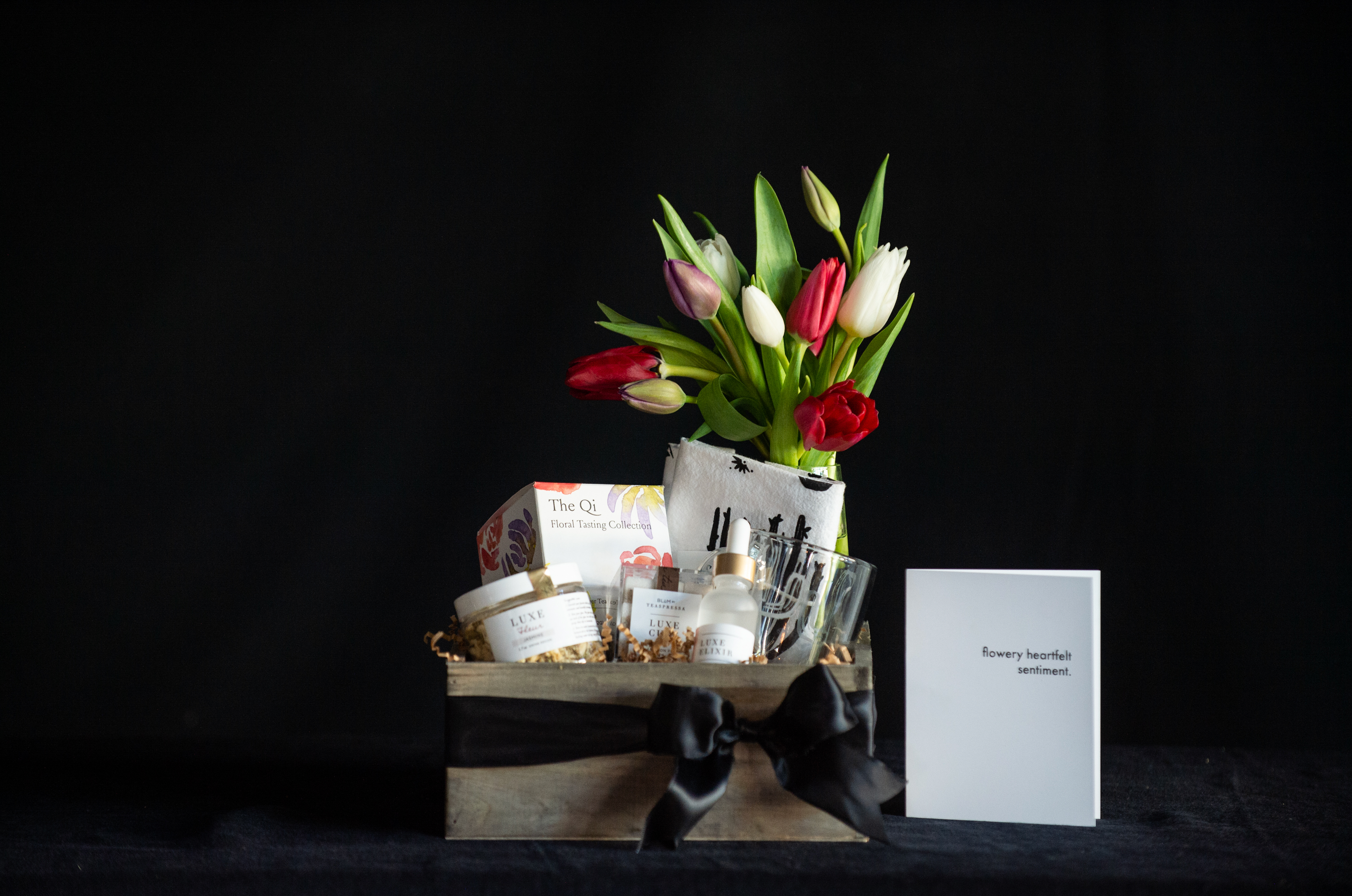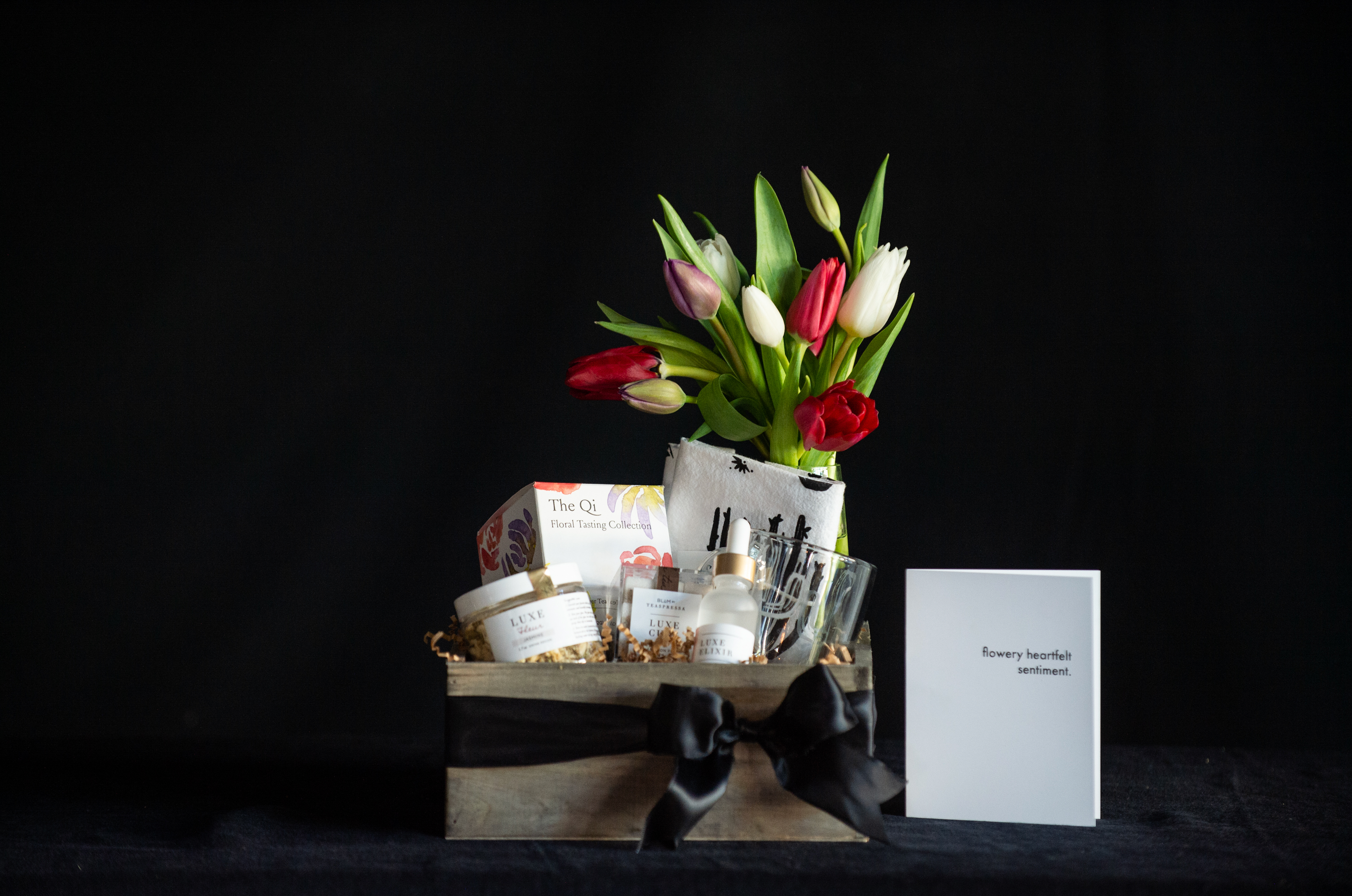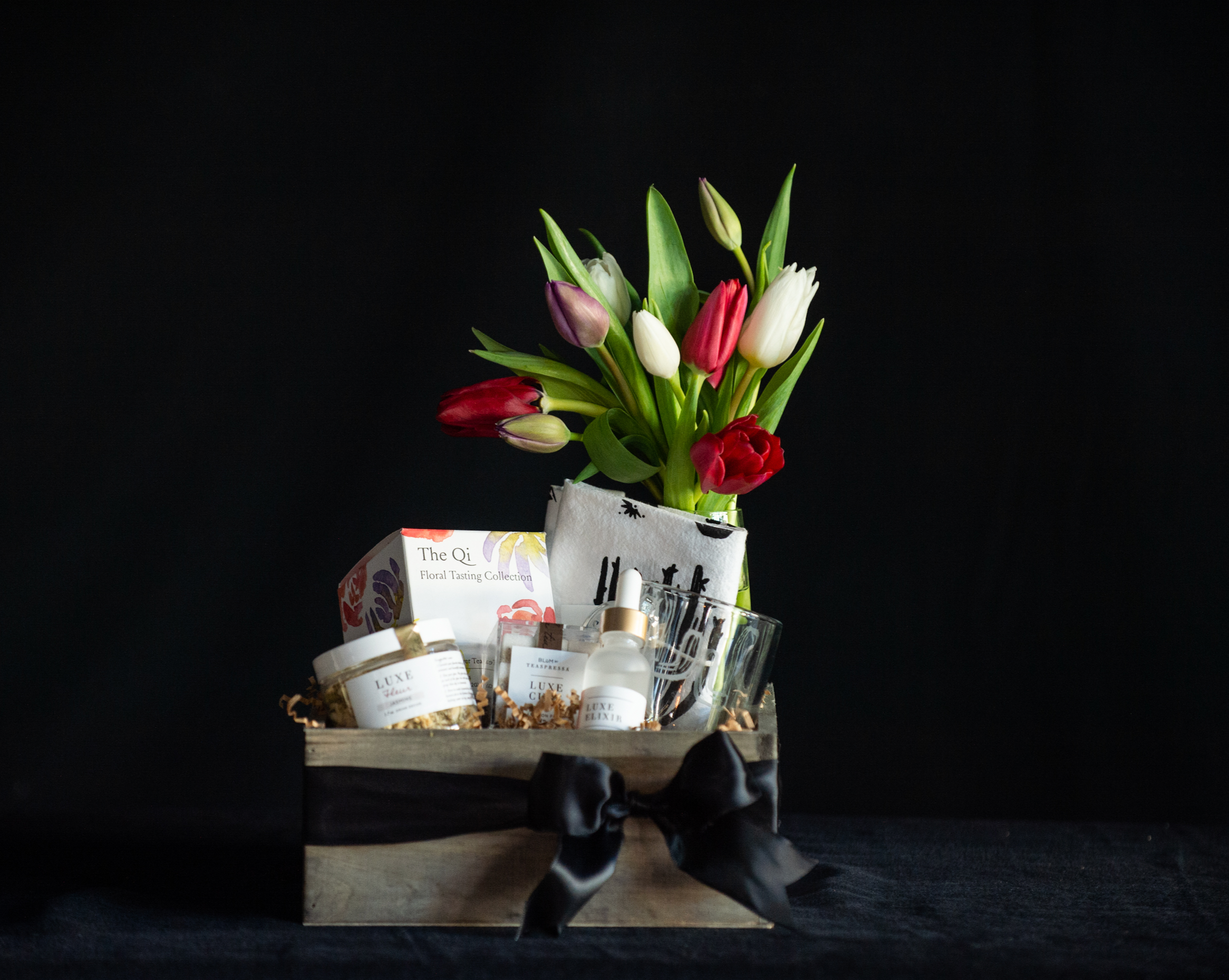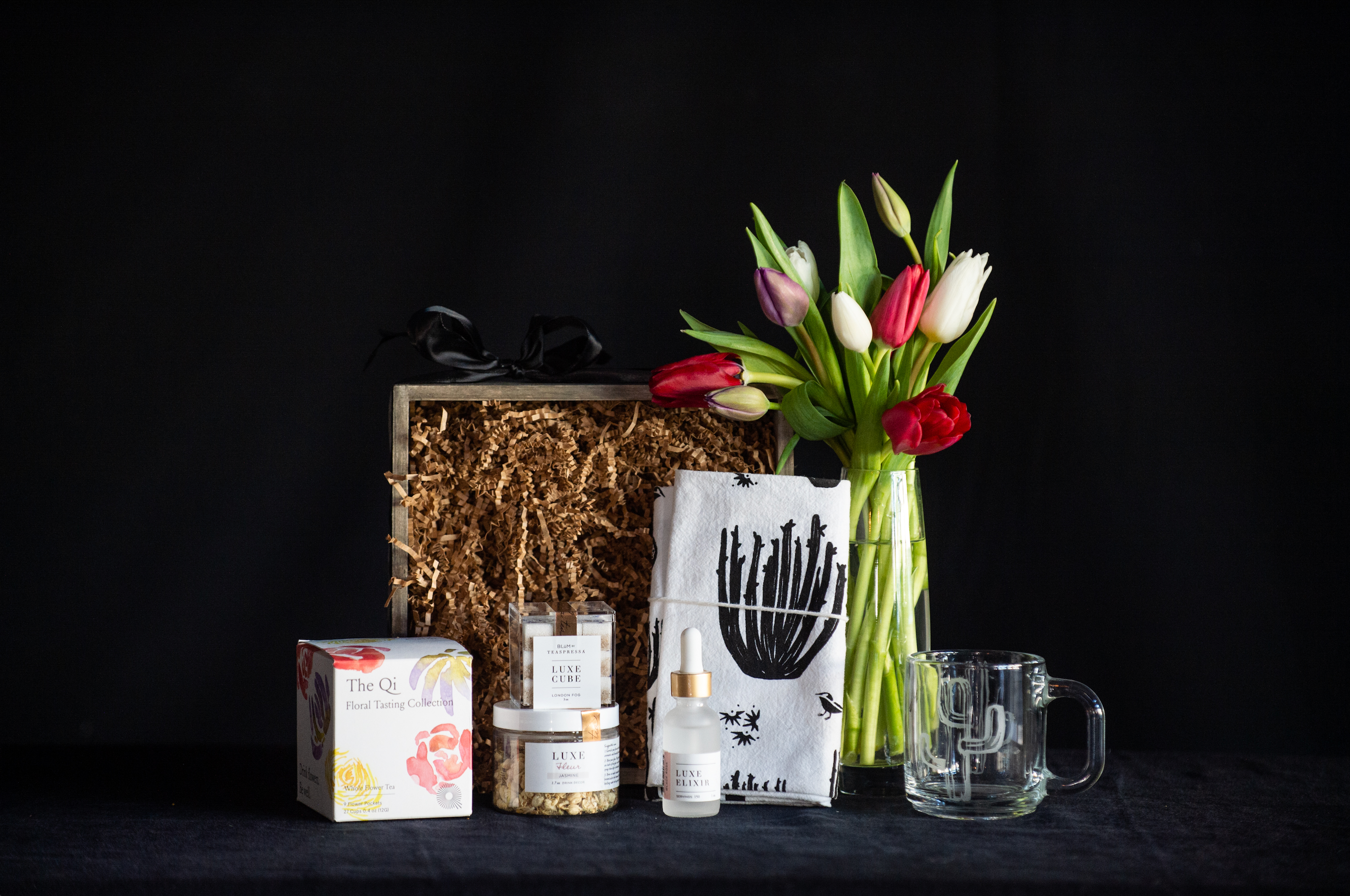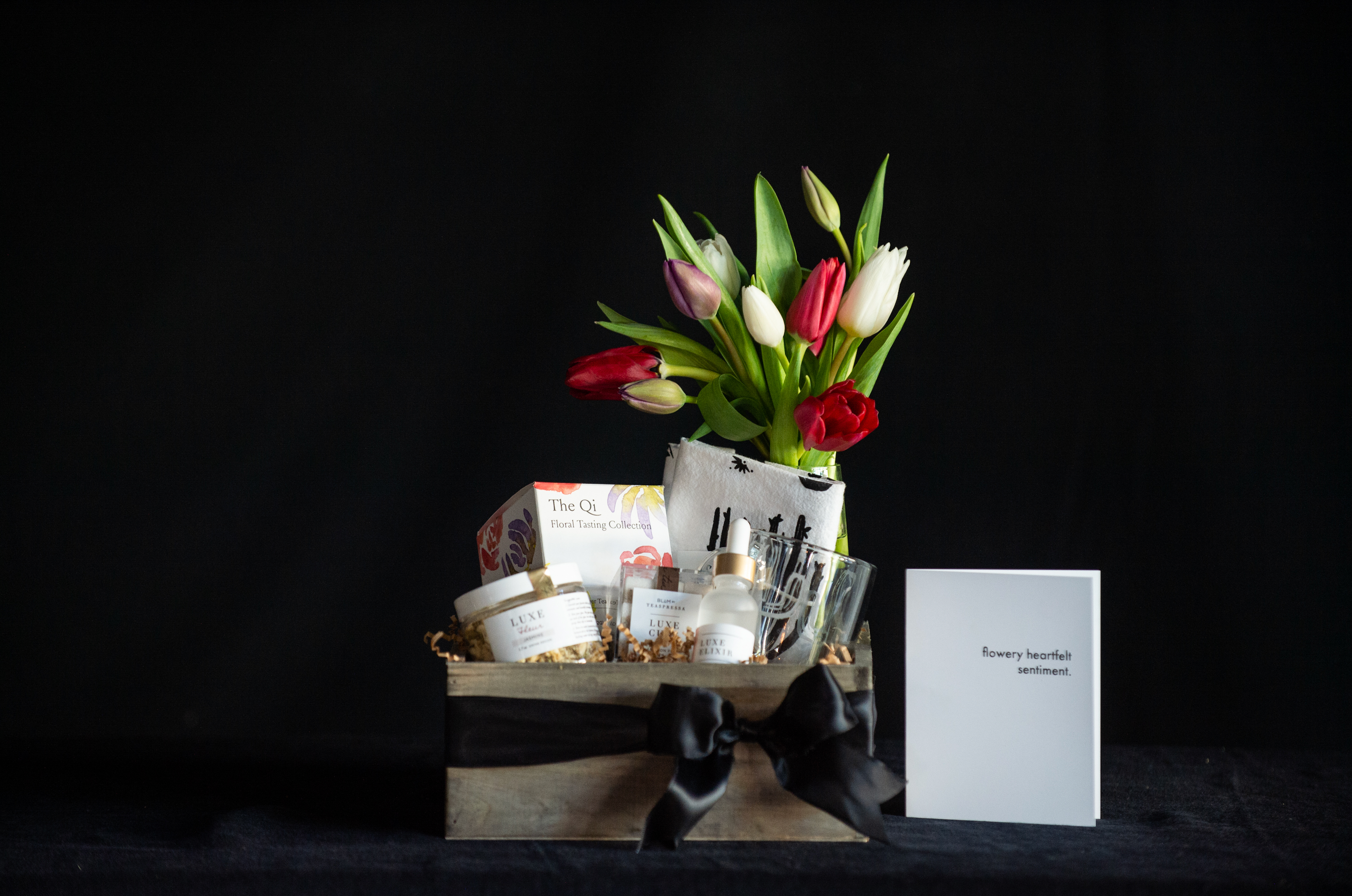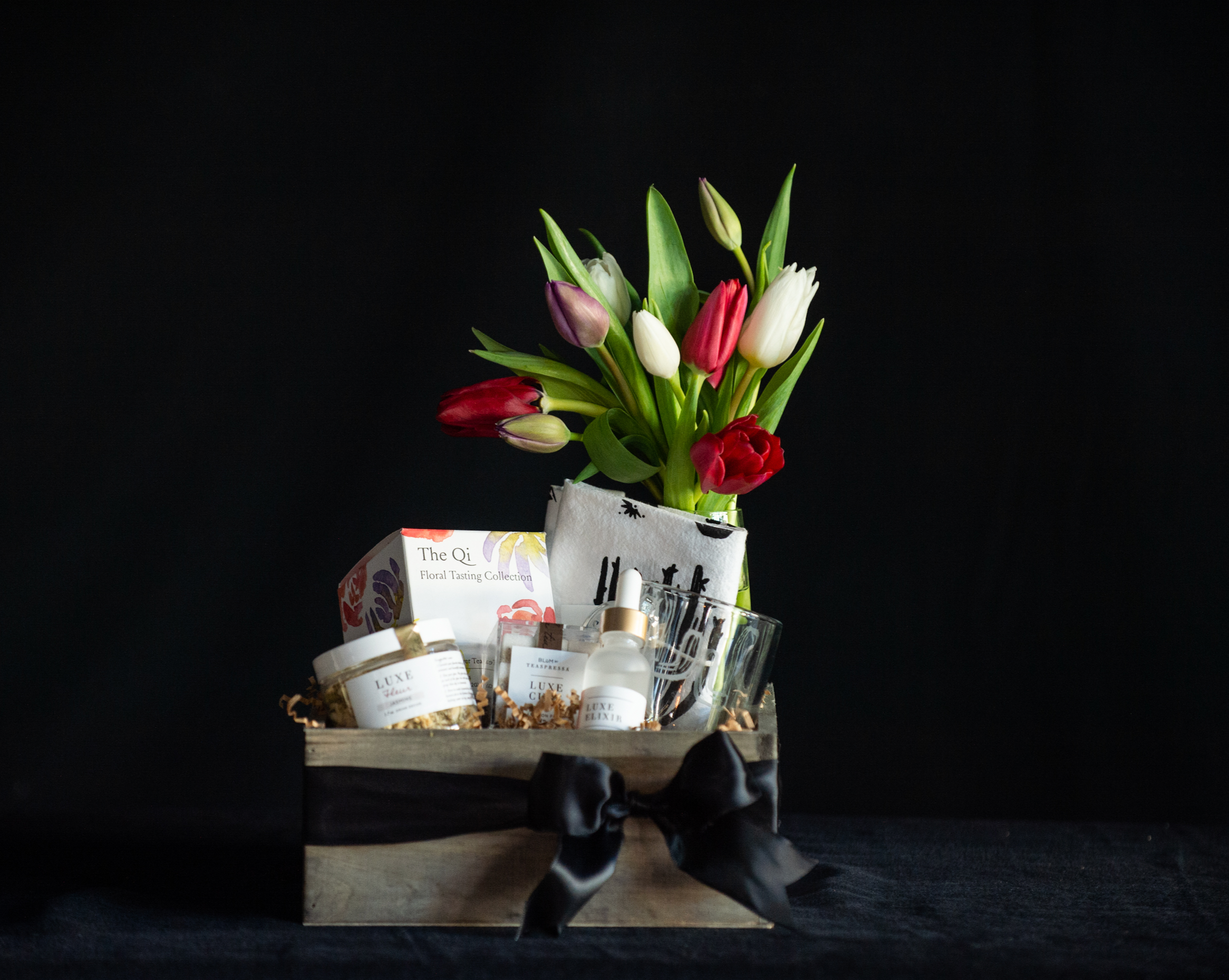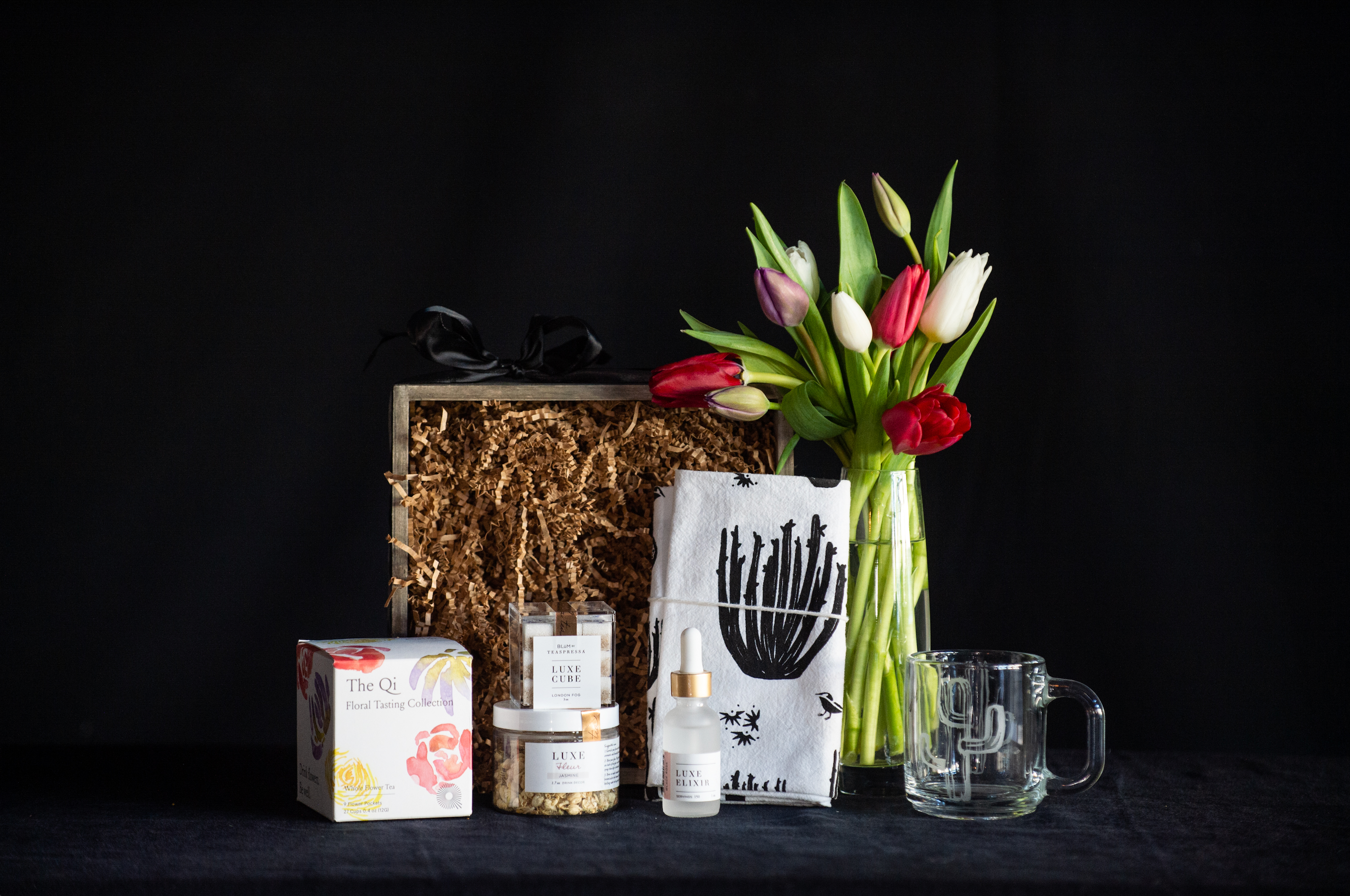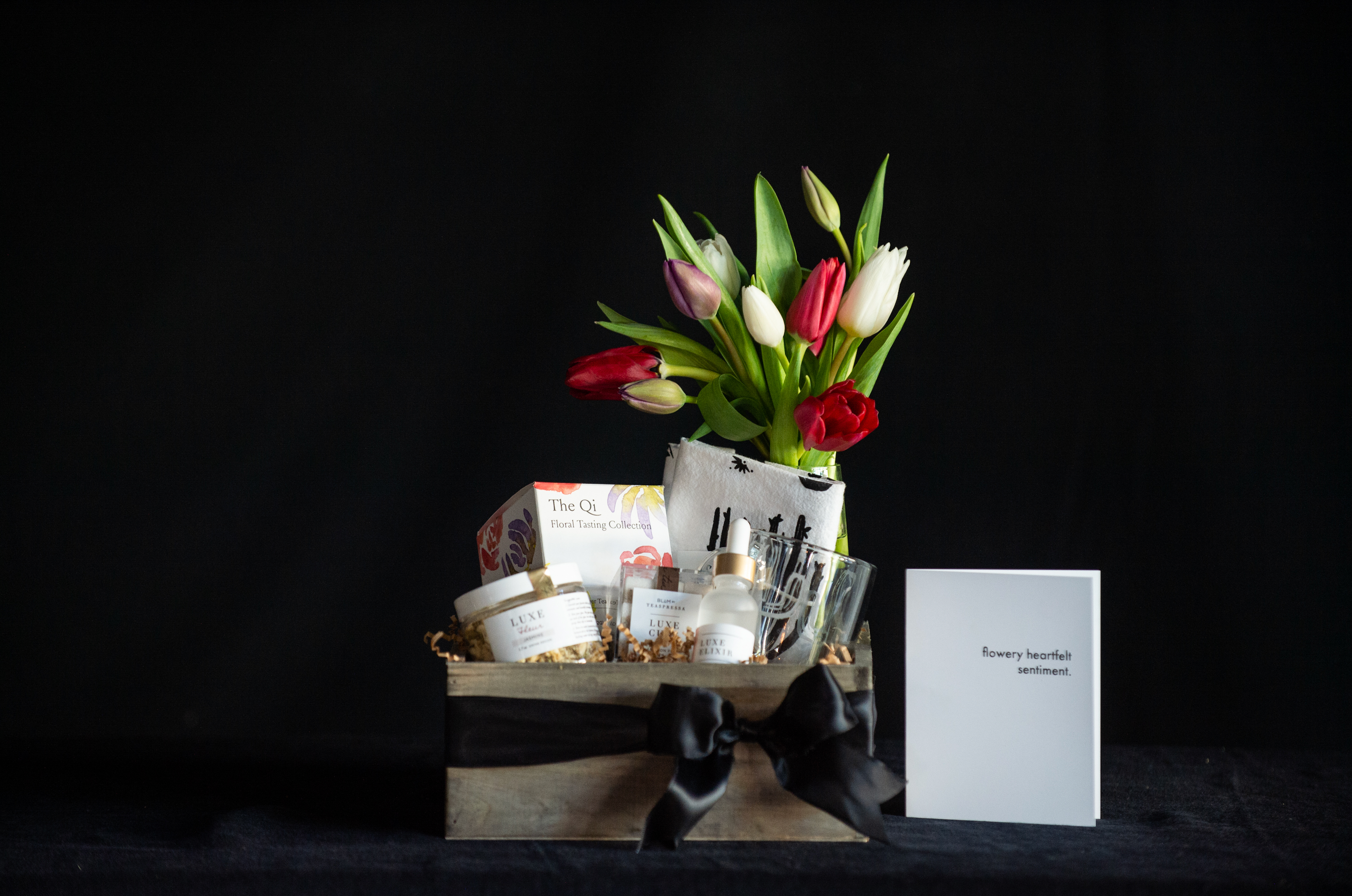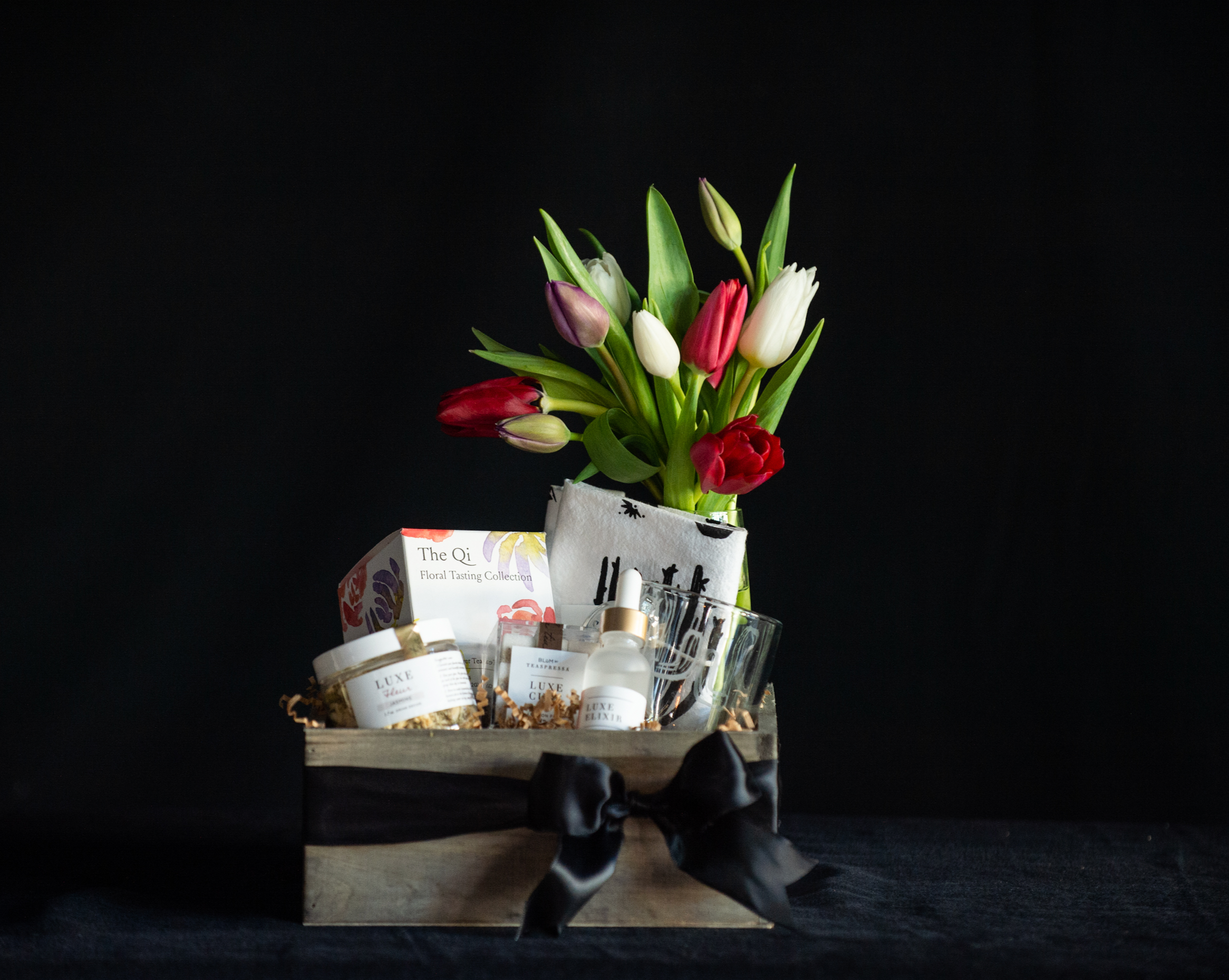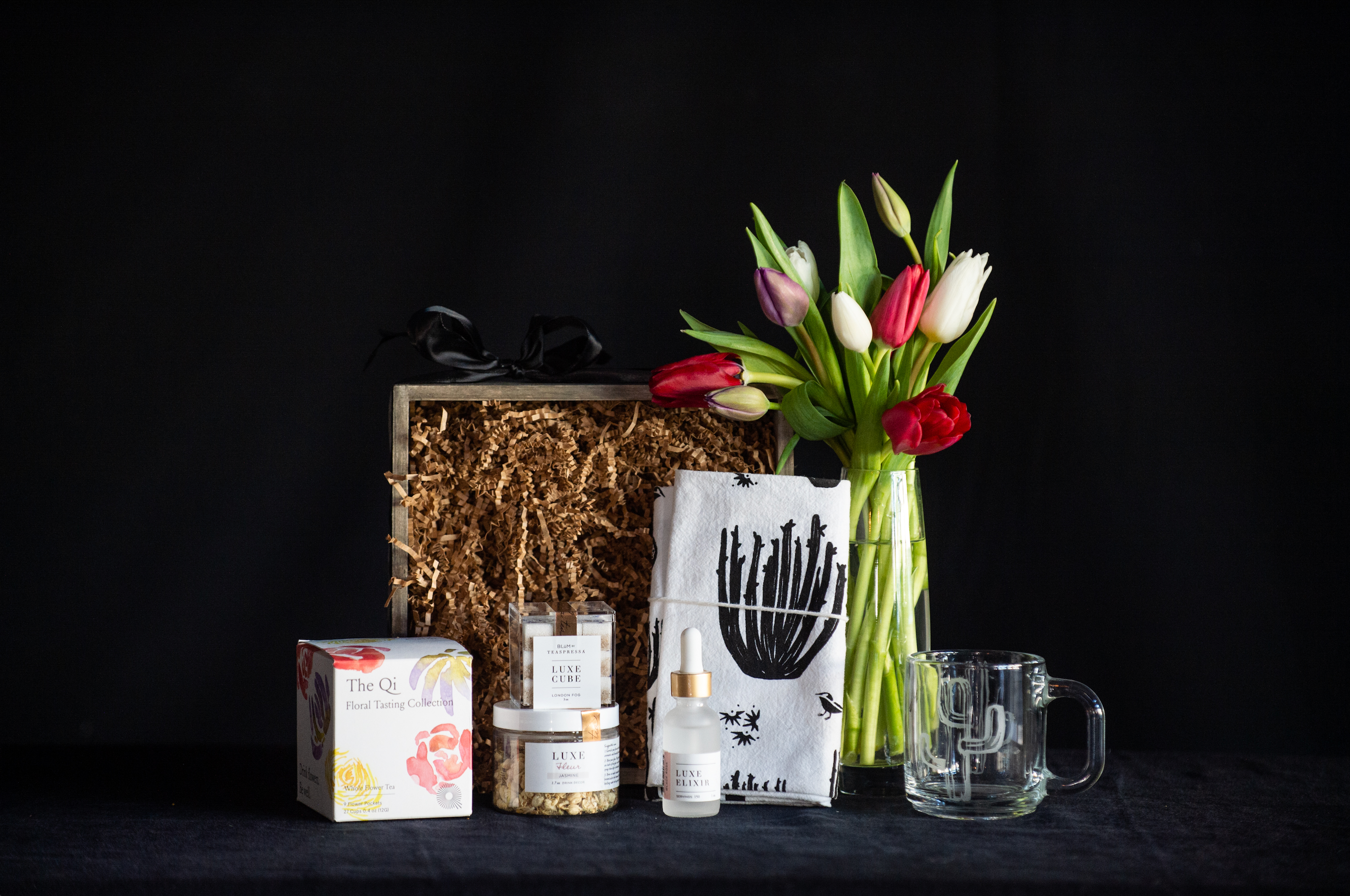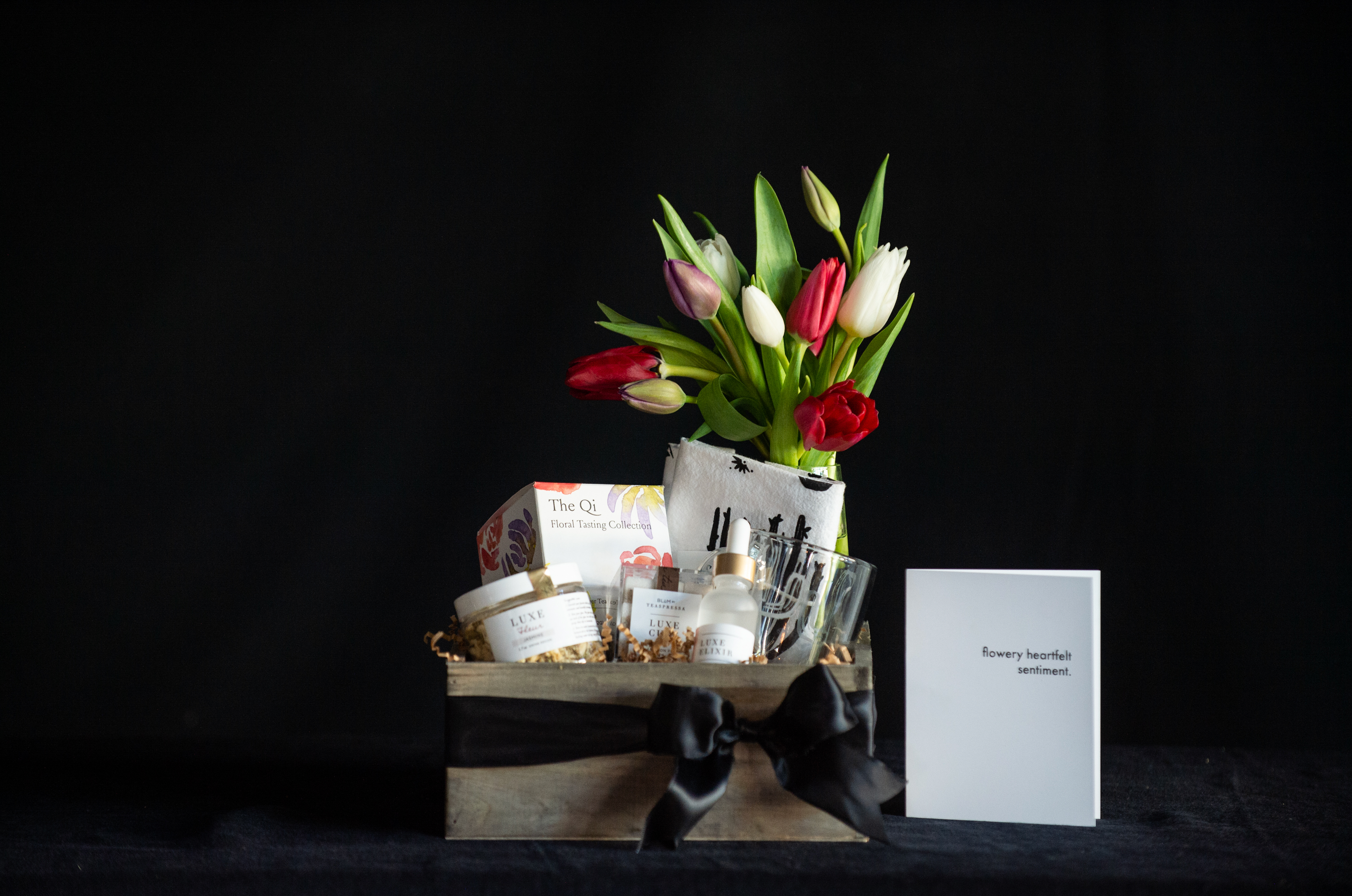 Cup of Tea Bounty
Gift with intention. If we are going to drink tea, it's going to be floral tea! And we would like ALL OF THE floral elements to add to our tea latte - rose elixir, sugar cubes with dried petals, and even floral toppings. This curated, botanical inspired gift is perfect for anyone who appreciates floral flavors. Each Bounty is carefully packaged and delivered in a square box filled with carefully curated items from our favorite artisan companies. 
(10) SEASONAL tulips in a modern glass vase 
(1) saguaro etched glass mug
(1) desert inspired linen tea towel 
(1) bottle of black rose elixir - add rose flavor to any beverage! (1oz)
(1) cube of luxe sugar cubes with floral petals (3 oz / 27 of cubes) 
(1) jar of floral toppings (1.7oz)
(1) floral tasting collection with 9 flower teas (can each be used 3x for a total of 27 cups of beautiful tea)


ORDERING FAQ
Floral designs are available Tuesday - Saturday and are created for each client. 

Designs are not available for immediate walk-in or pickup

$65 minimum order for delivery, fees vary by zip code.

We are unable to ship floral designs outside of the greater Phoenix area.

We do ask for the recipient's contact number. Please provide this number to ensure an efficient and timely delivery.