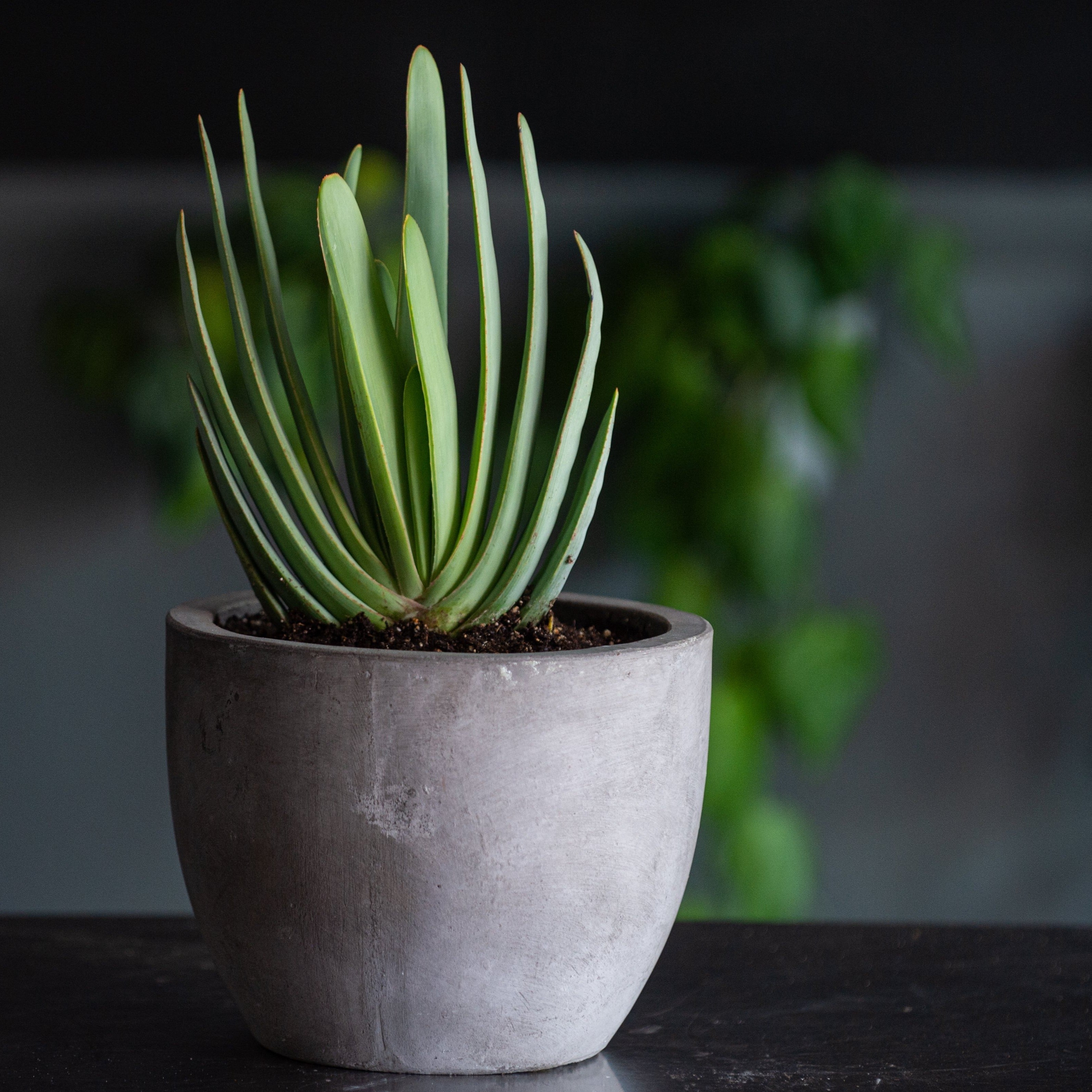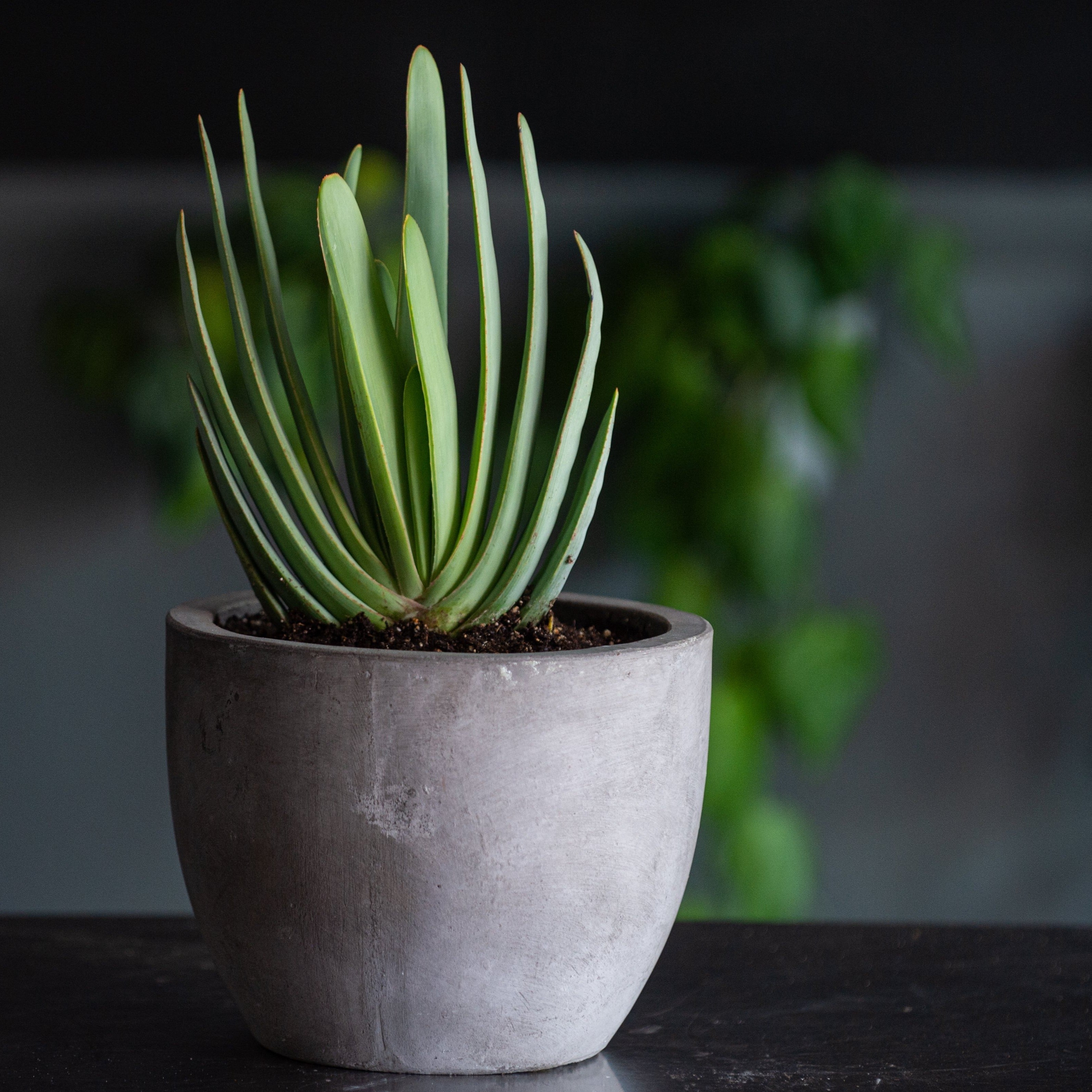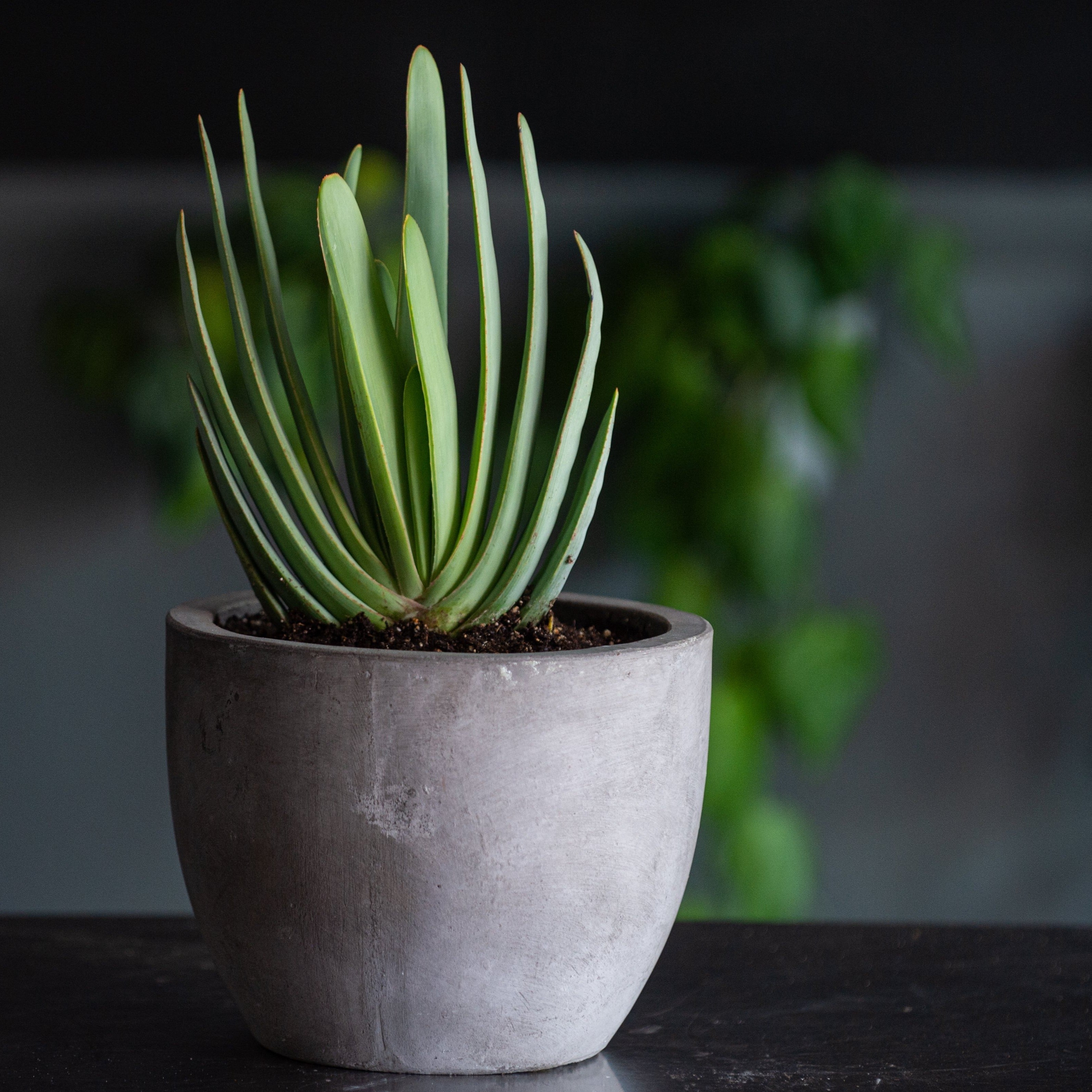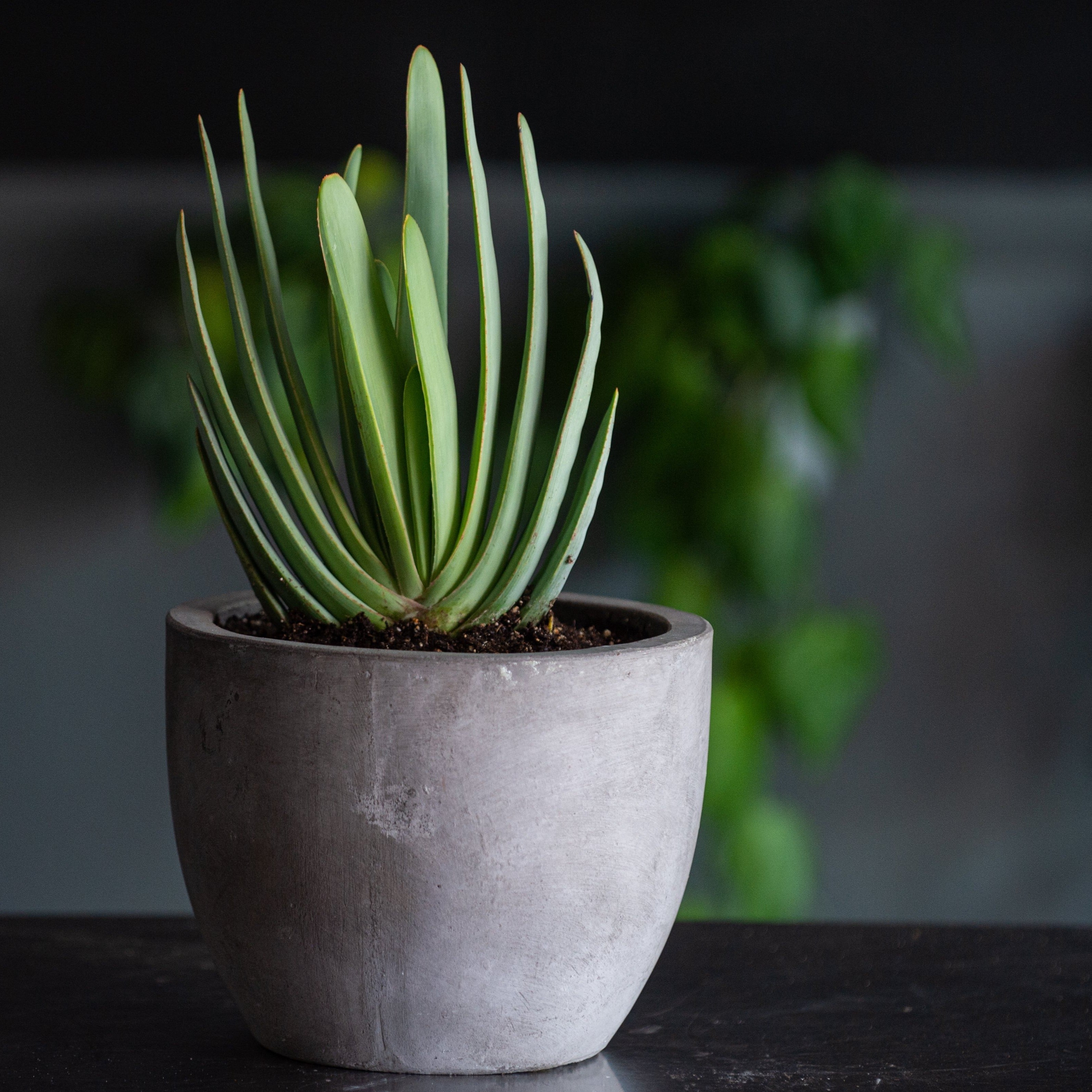 Your Biggest Fan (Aloe)
A unique 8" Fan Aloe in a concrete vessel. This is the perfect patio plant, as it is not meant to be an indoor houseplant. 
Dimensions approx. 9" wide by 13" high. 
LOCATION: Outdoors preferred / bright indoor location 
CARE: Place in a bright sunny location - 6 hours of sun each day is ideal!
WATER: 1x every month. Make sure to let this dry out completely between waterings.
FUN FACT: Blooms reddish/coral flowers in the Spring.
ORDERING FAQ
Floral designs are available Tuesday - Saturday and are created for each client. 

Designs are not available for immediate walk-in or pickup

$65 minimum order for delivery, fees vary by zip code.

We are unable to ship floral designs outside of the greater Phoenix area.

We do ask for the recipient's contact number. Please provide this number to ensure an efficient and timely delivery.