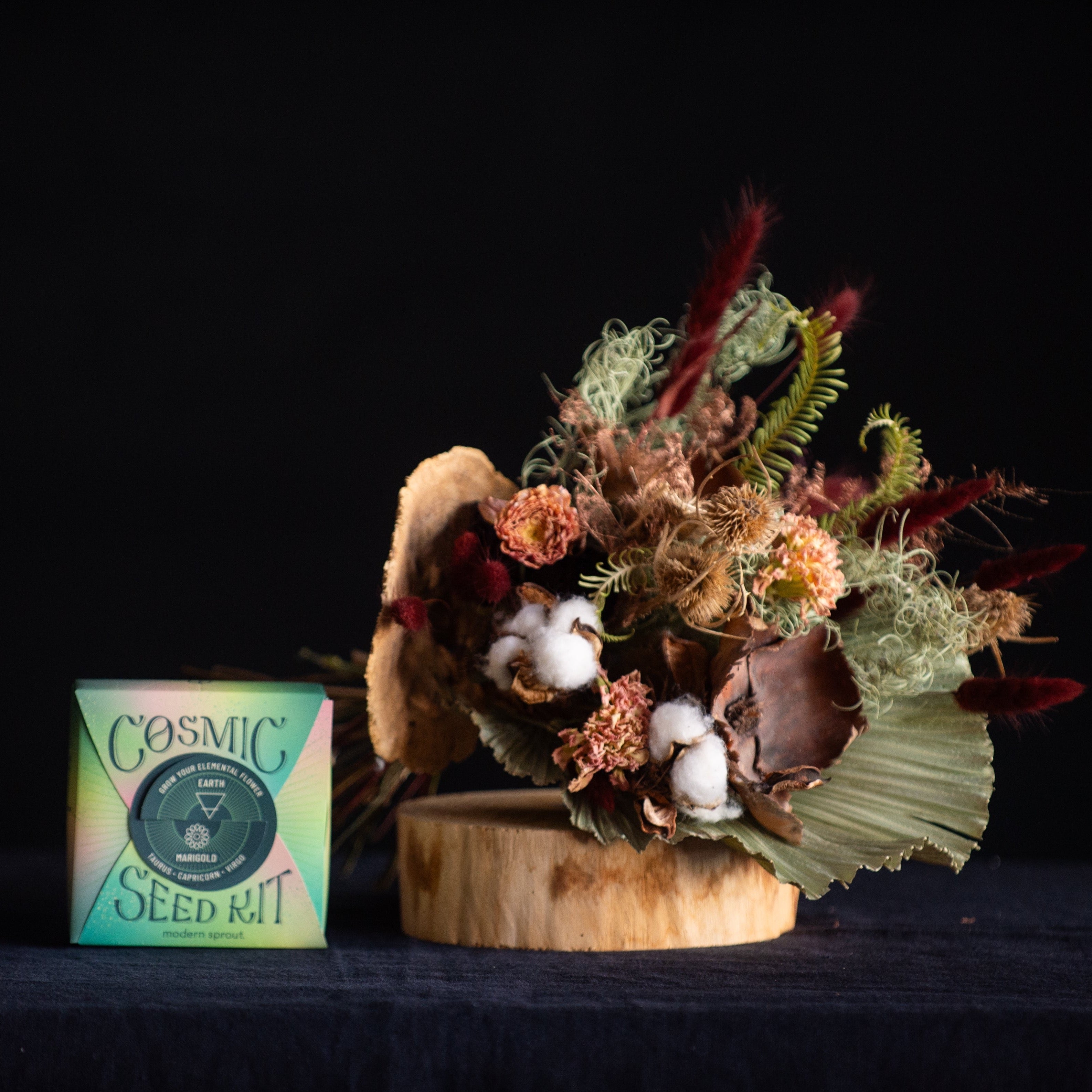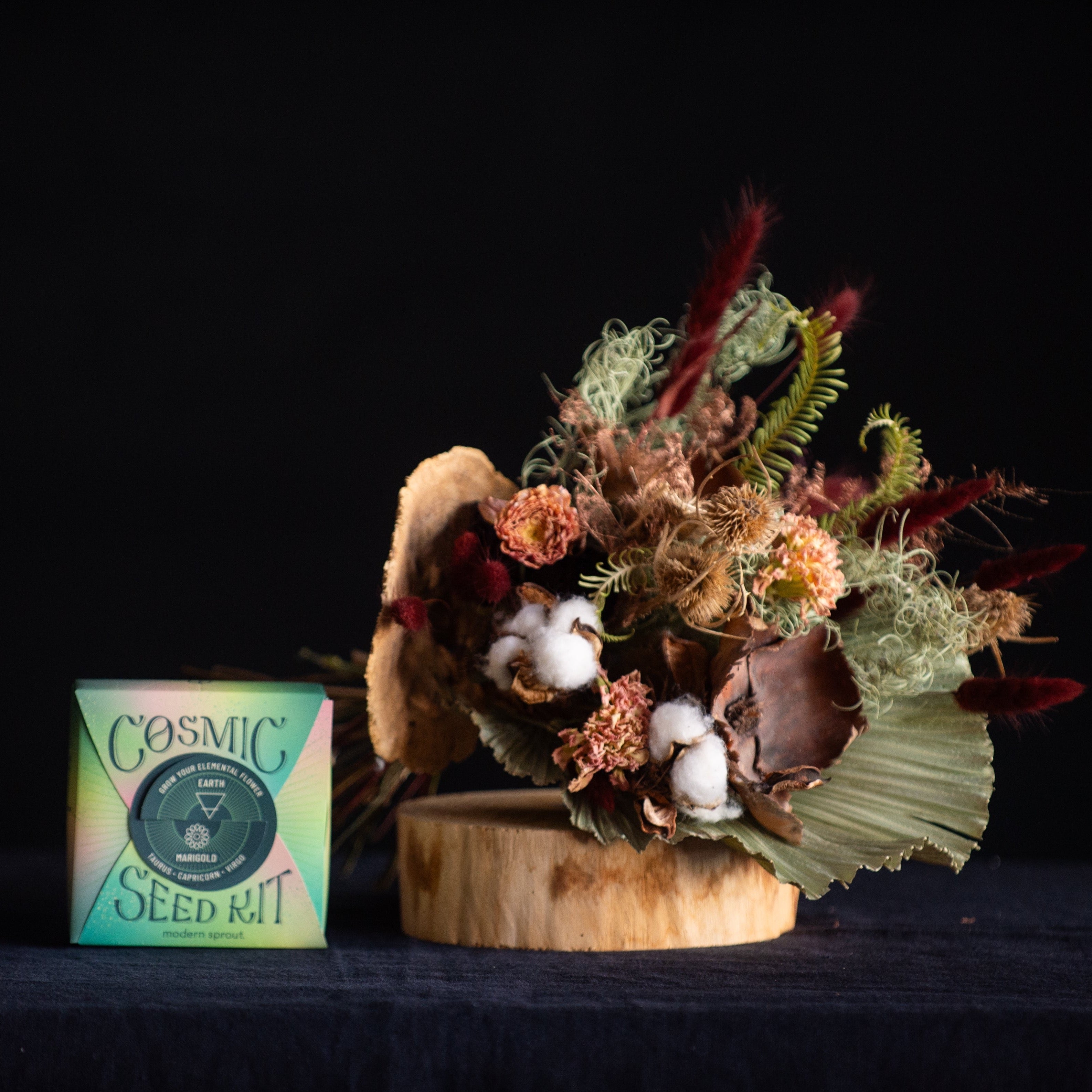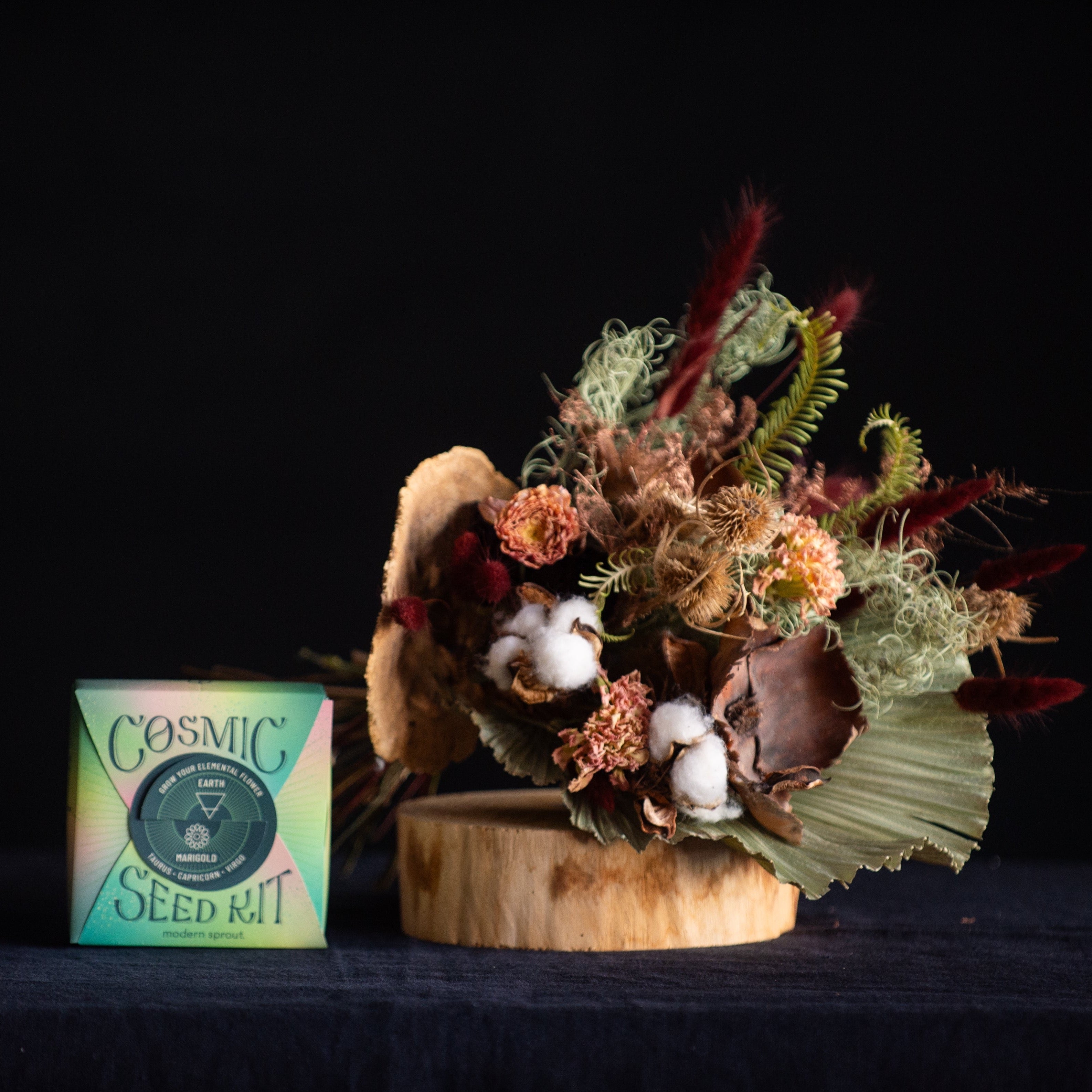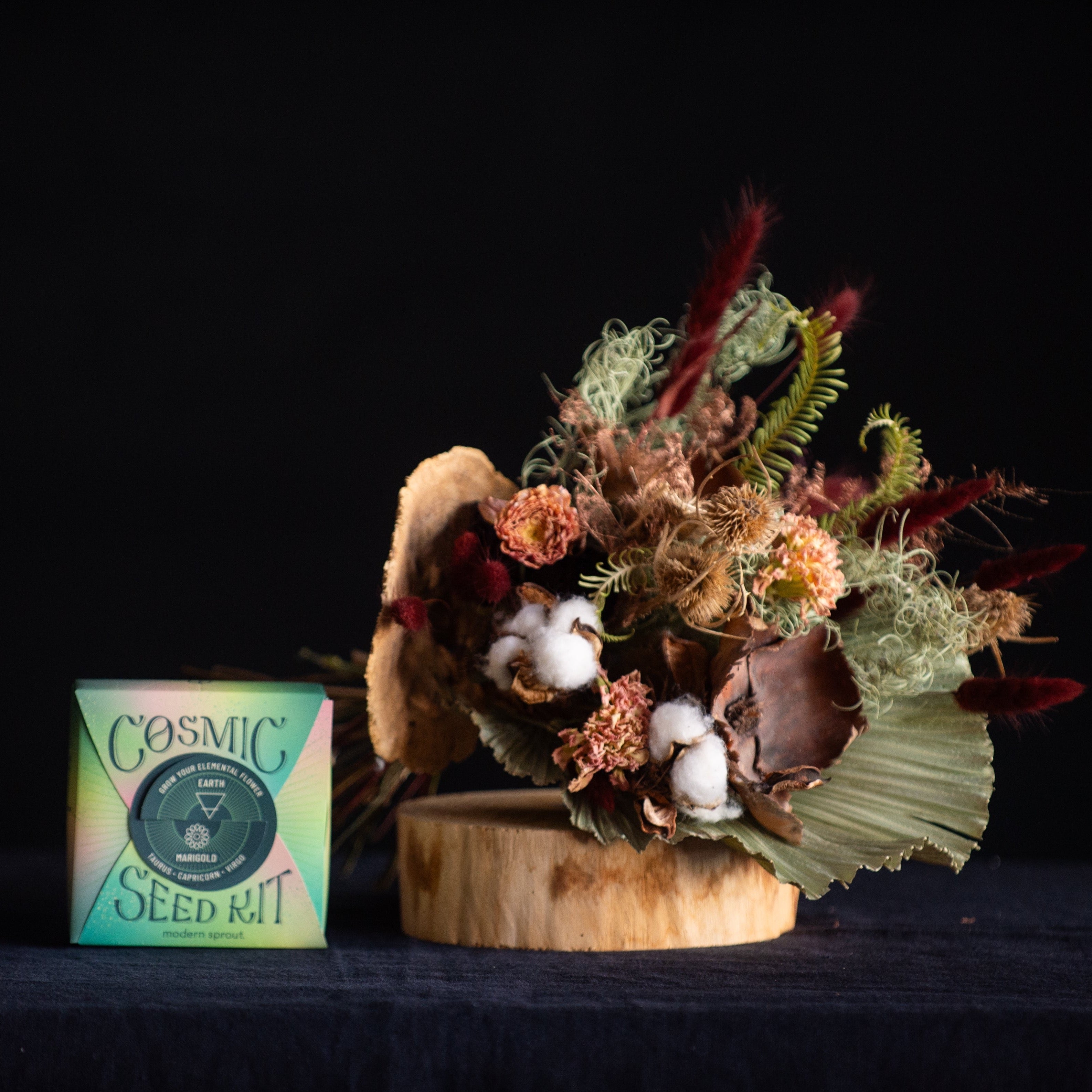 Cosmic Collection: Earth
Send a cosmically inspired gift based on one of the Four Elements. Choose a bouquet of dry & preserved botanicals in appropriate colors for each element and/or an origami garden to grow a flower perfect for the sign.
EARTH signs are grounded, loyal, patient and practical while appreciating life's luxuries. A bouquet of green, taupe, and chocolate embrace this element; while growing marigolds - a symbol of power, strength and light. 
Zodiac Signs ruled by Earth: Capricorn, Taurus, and Virgo