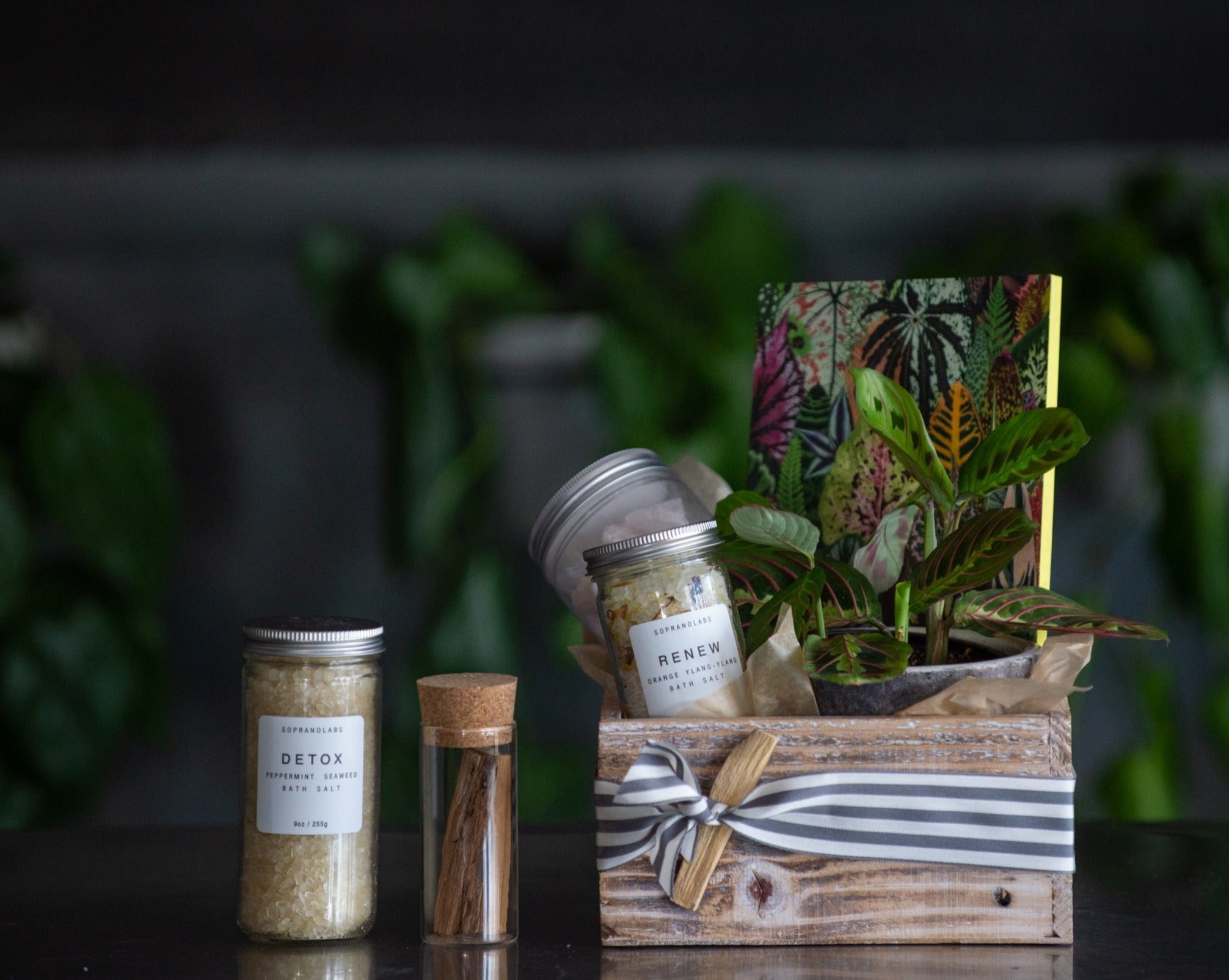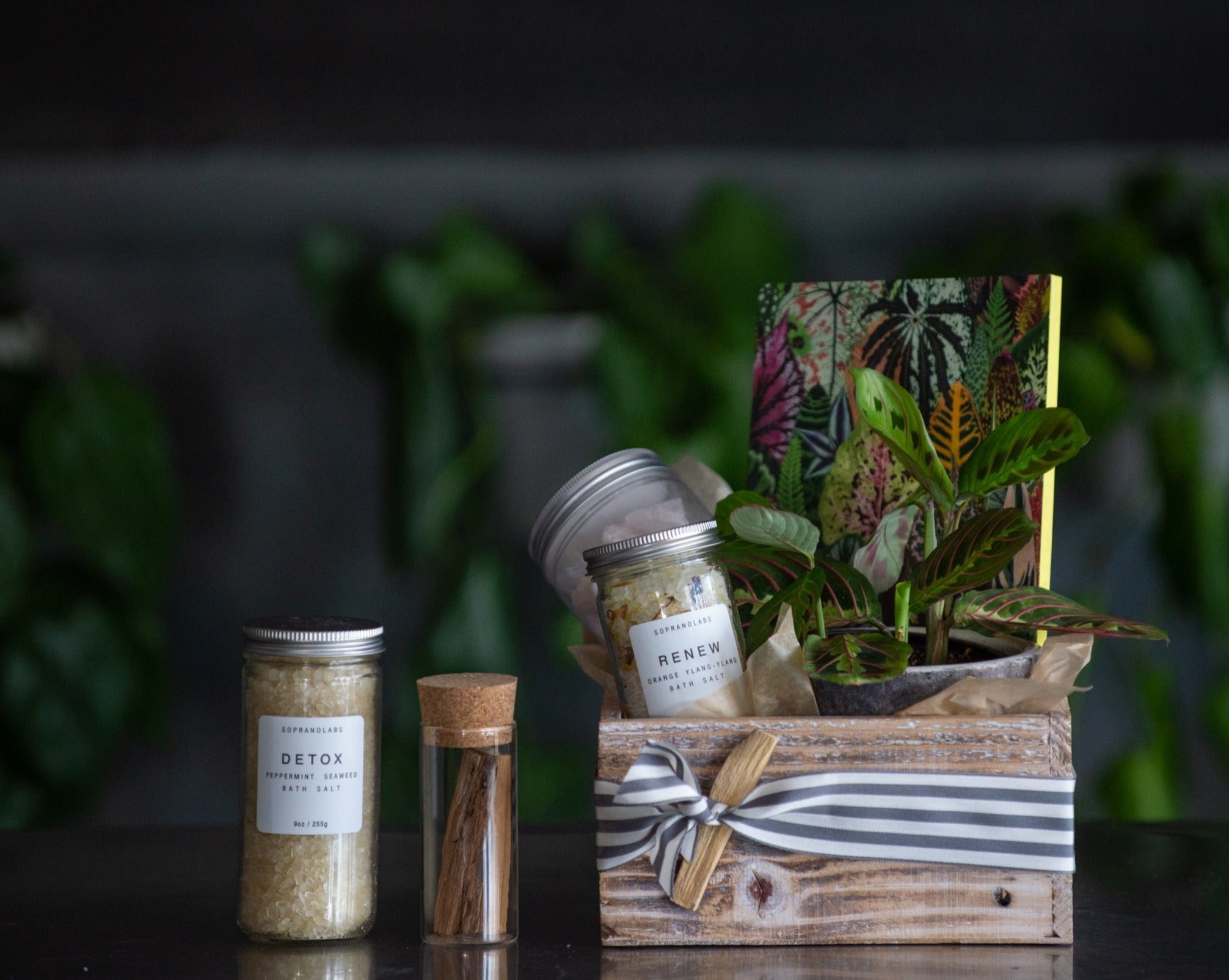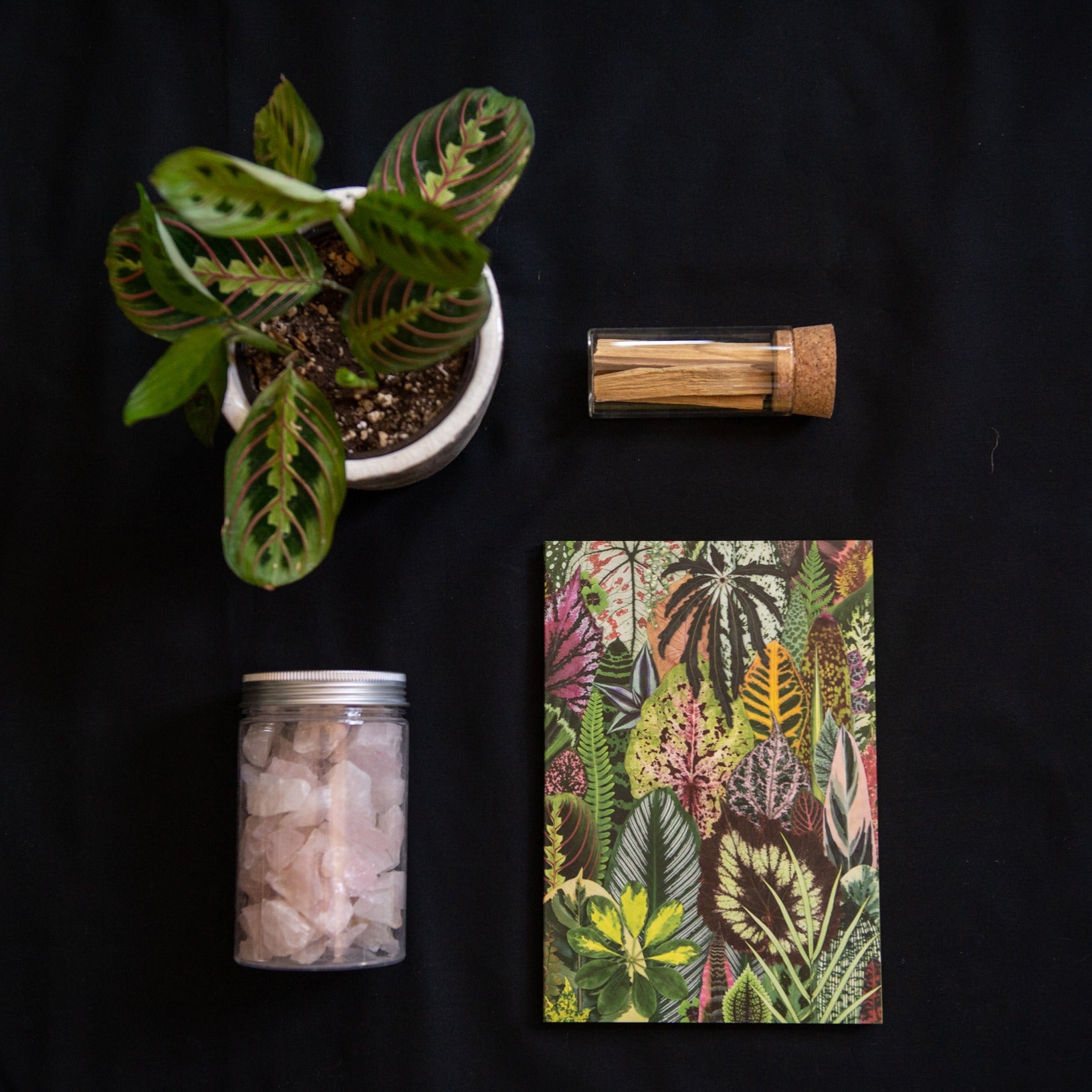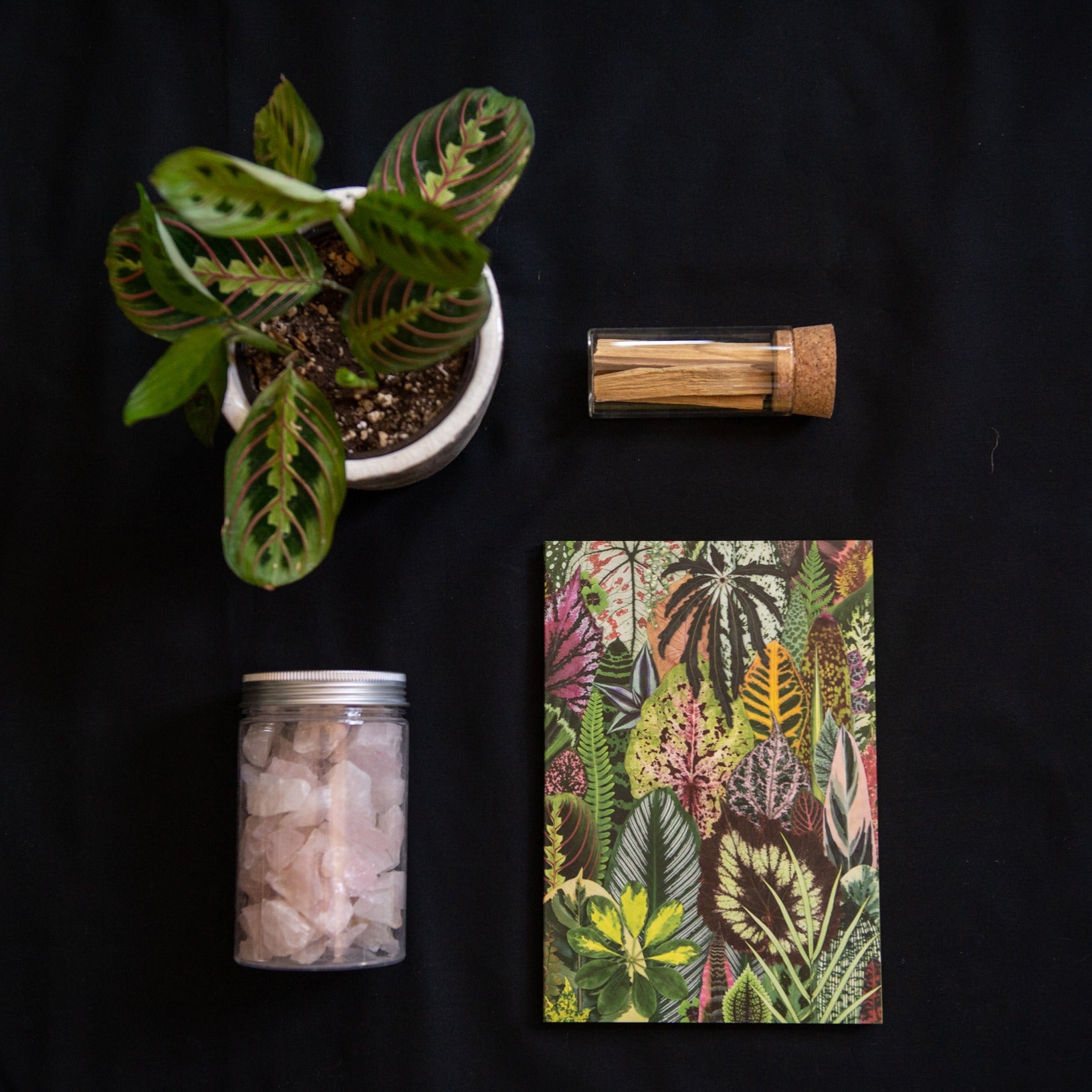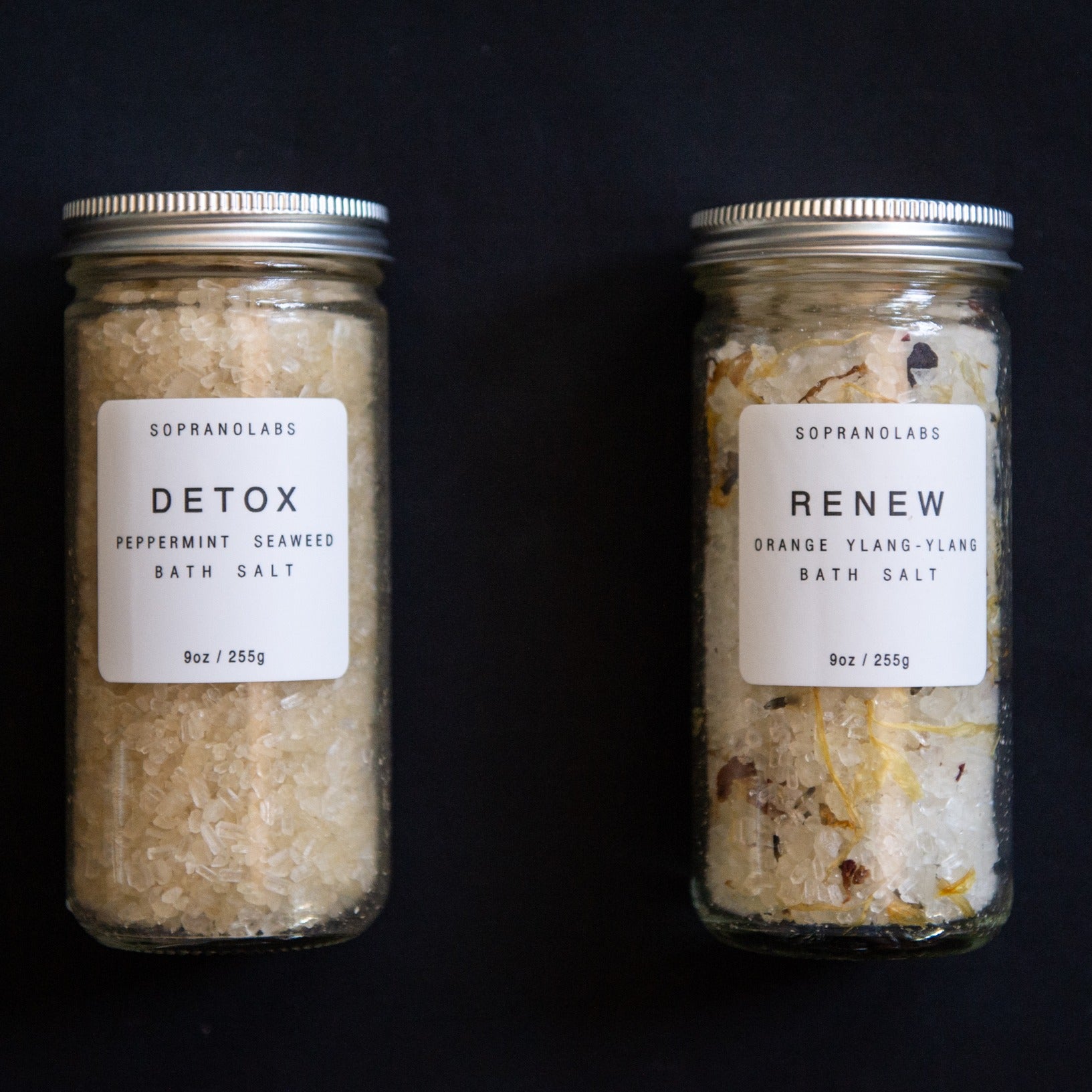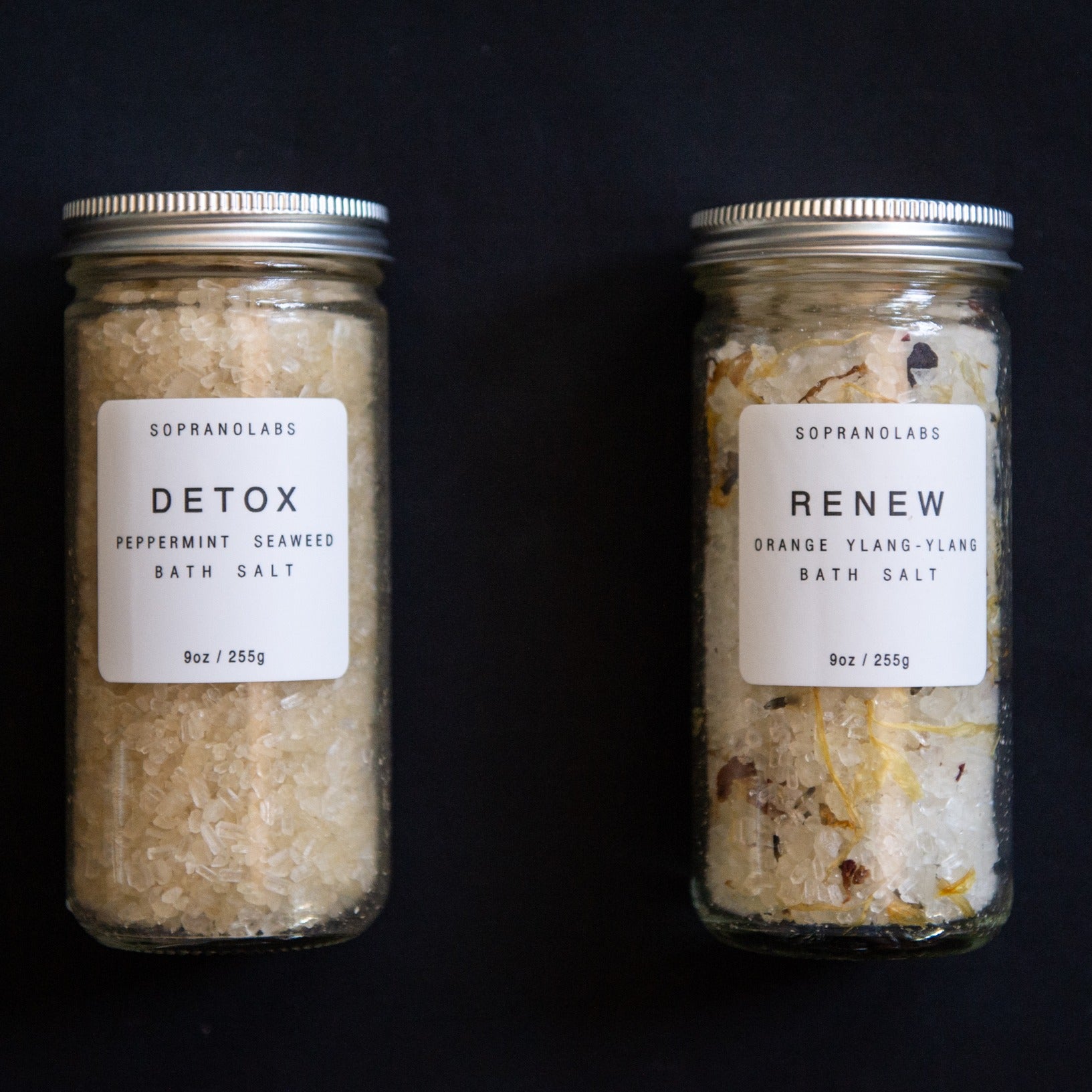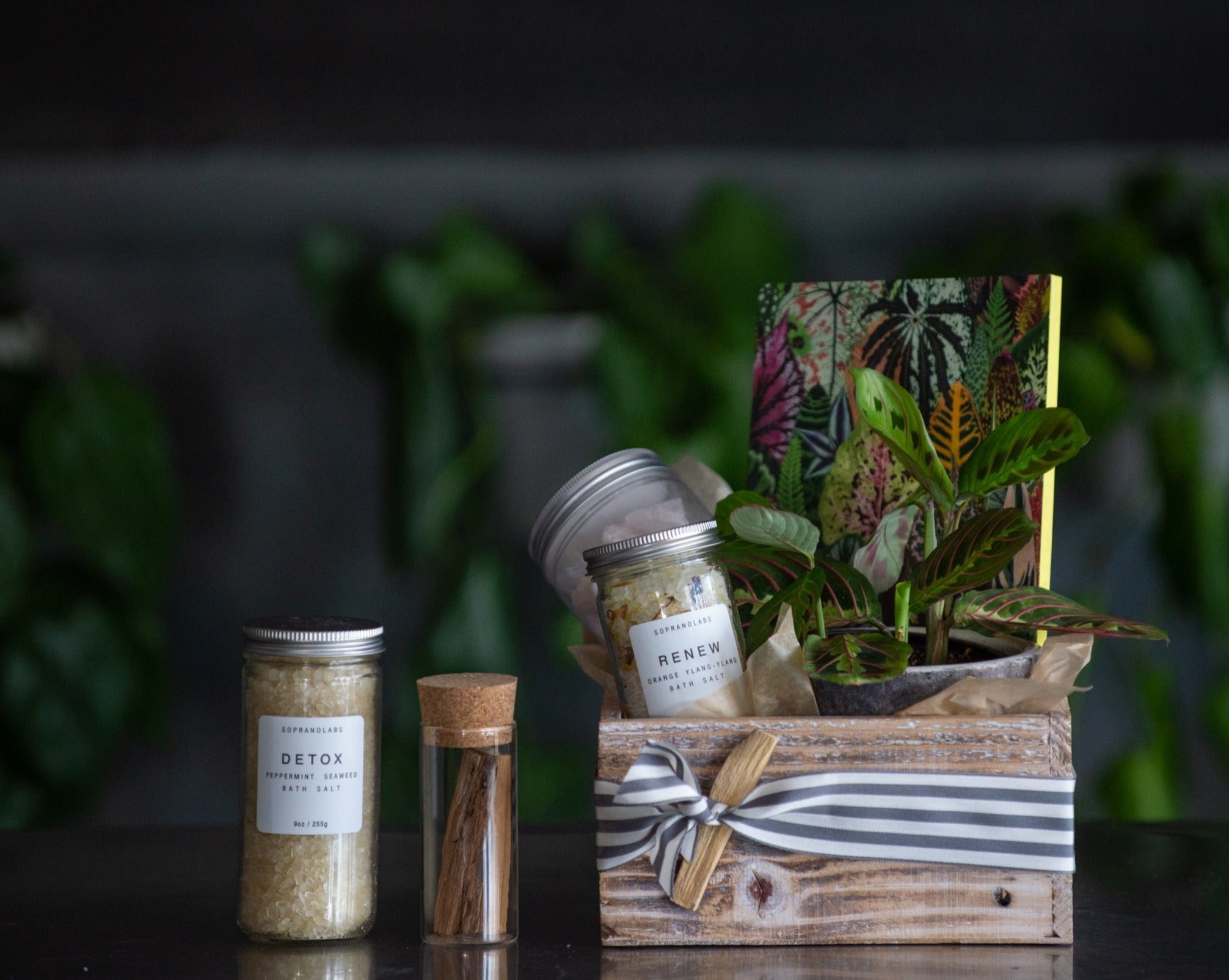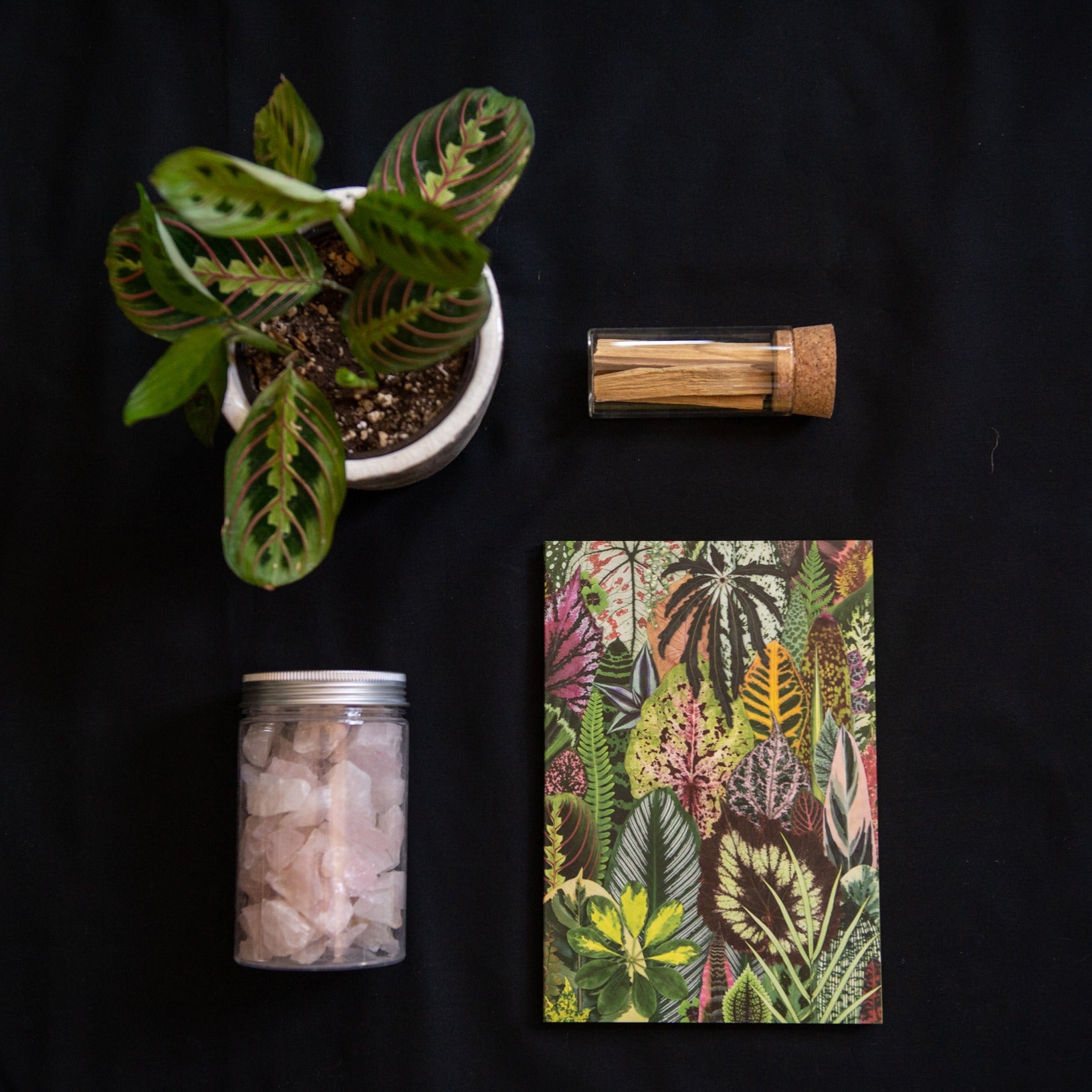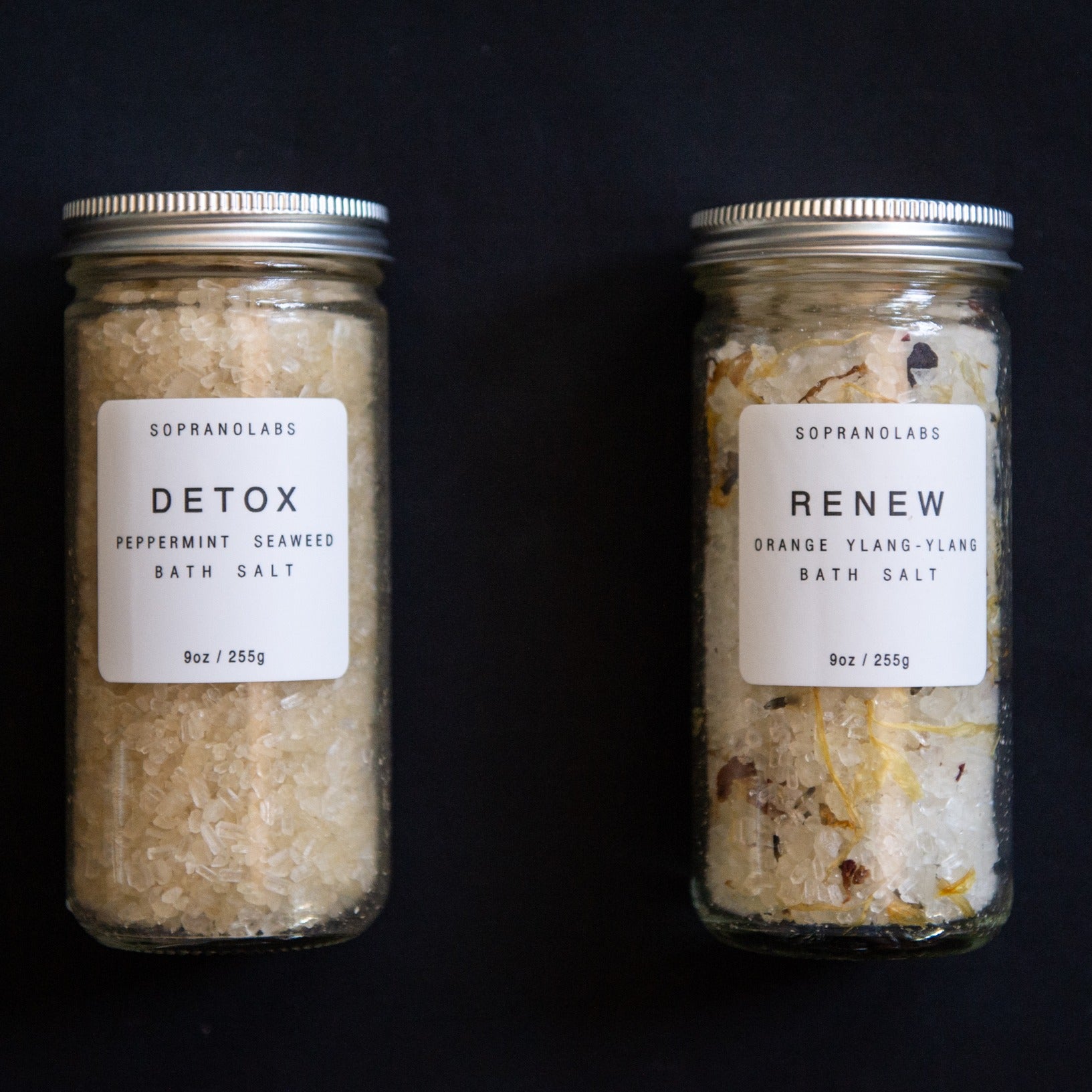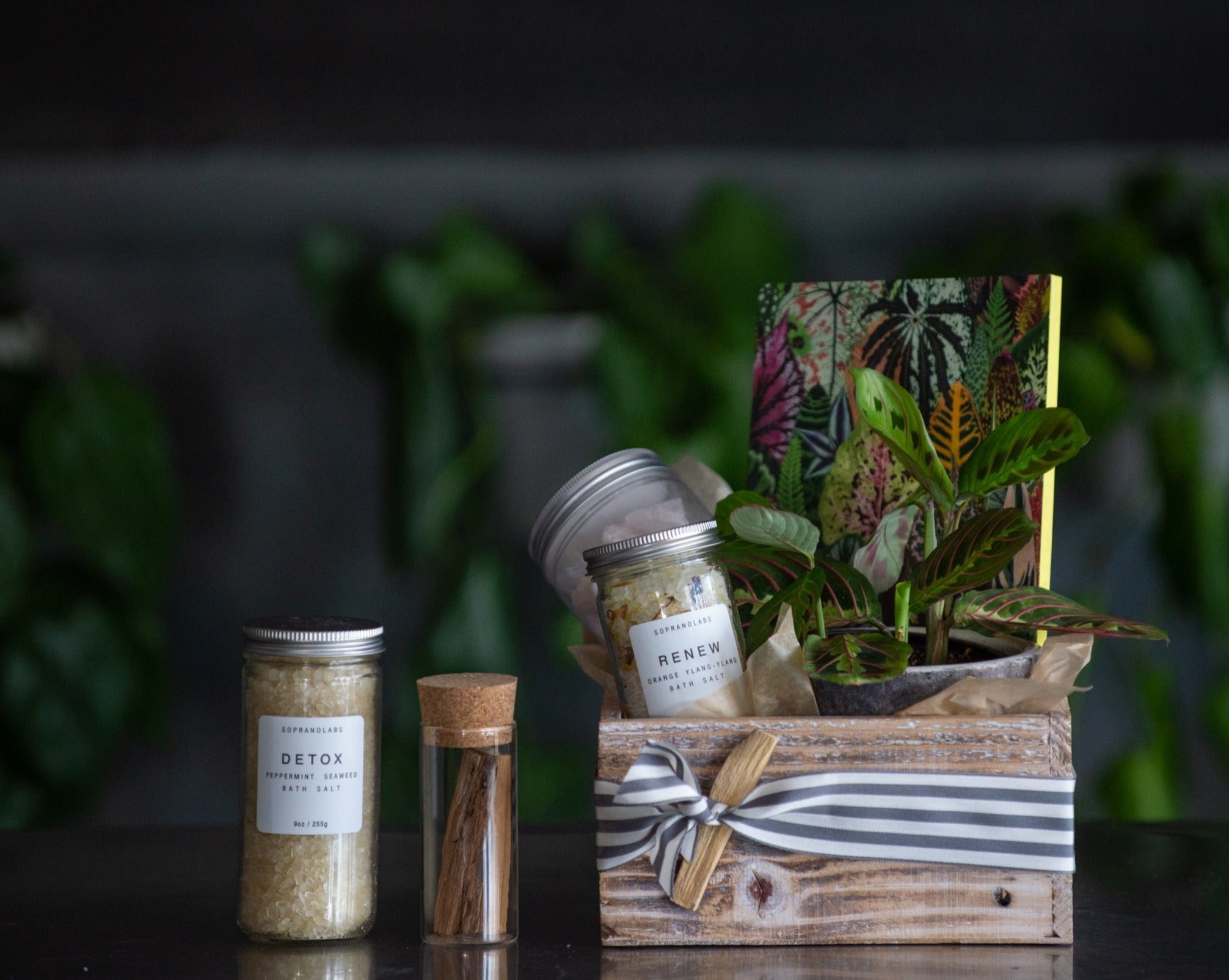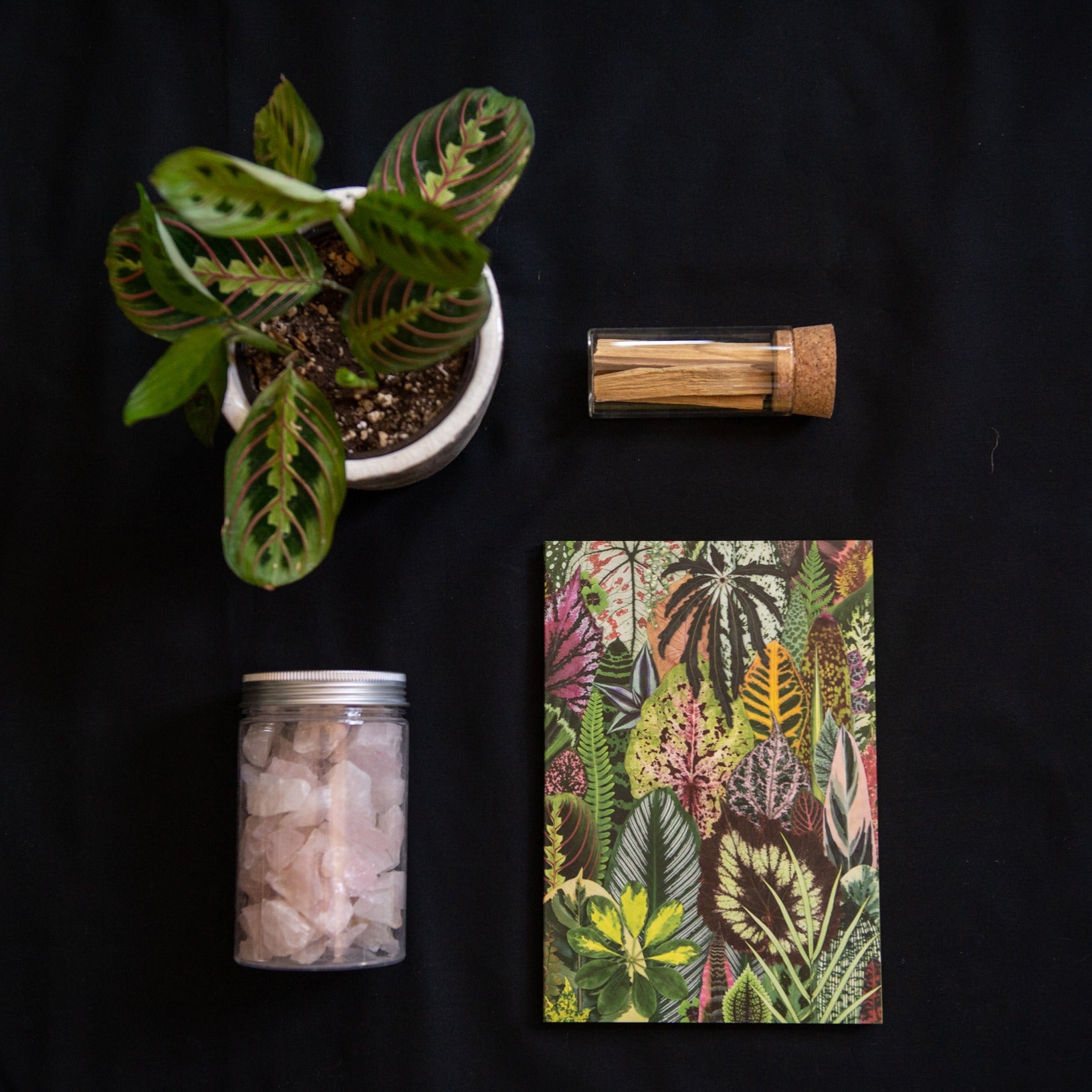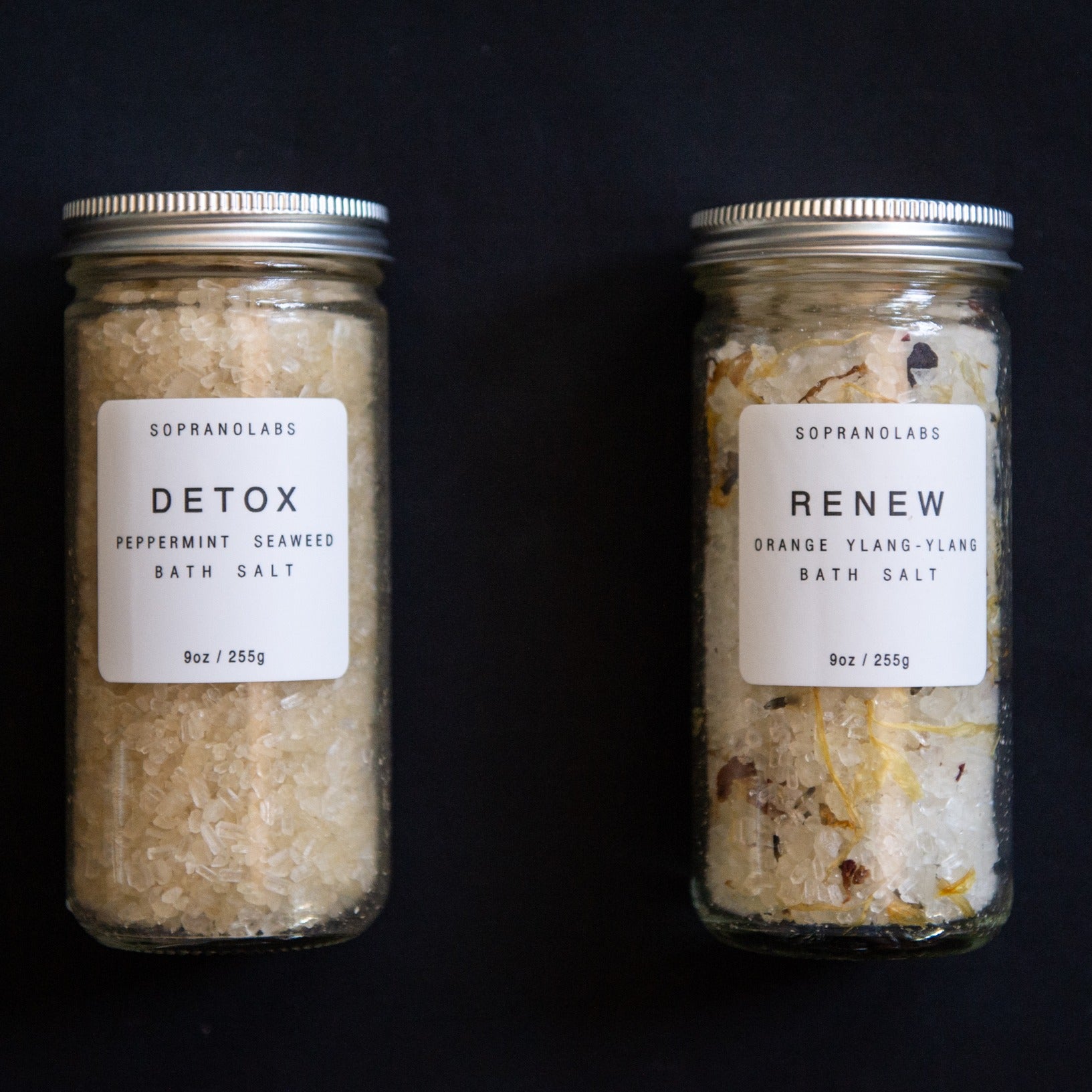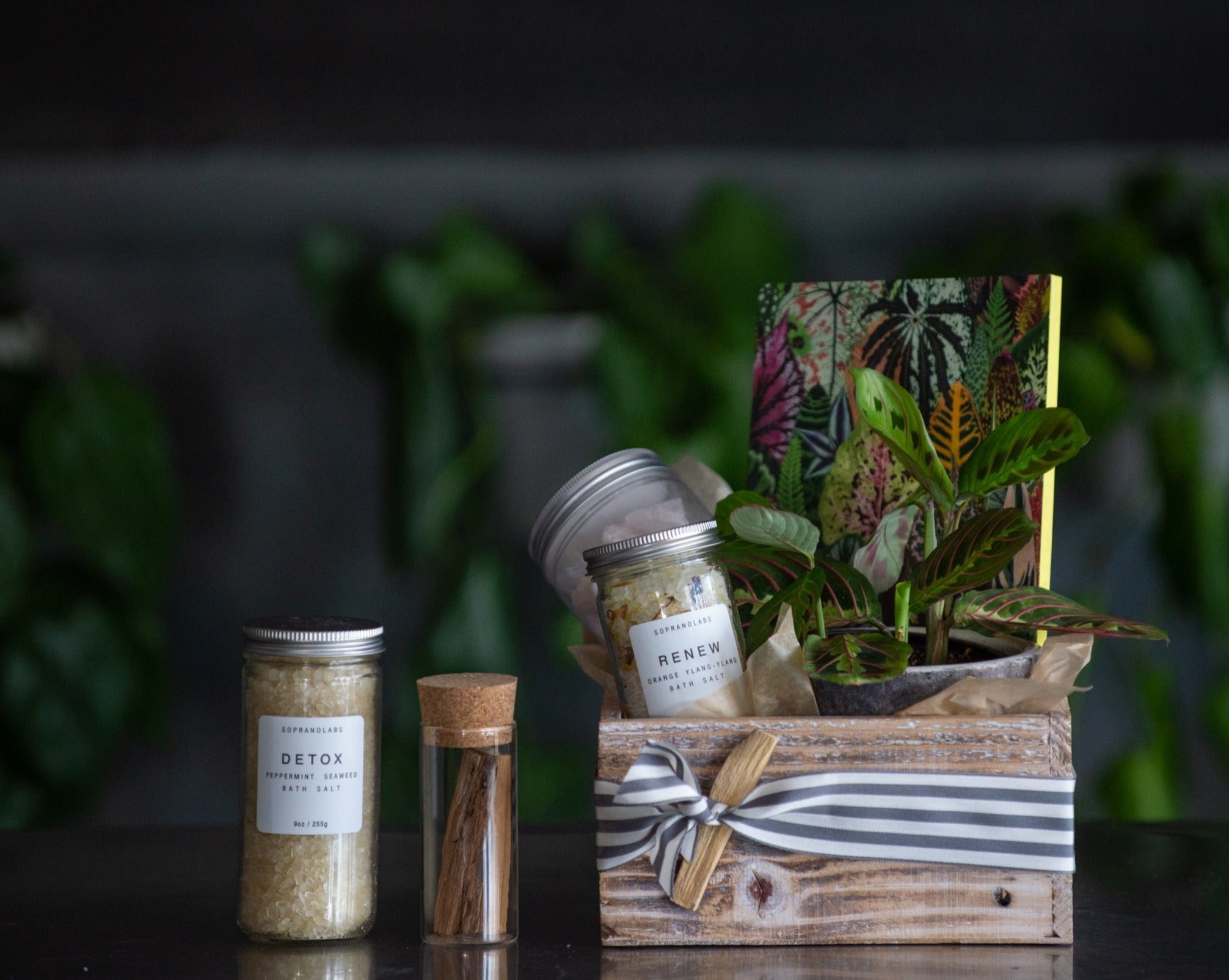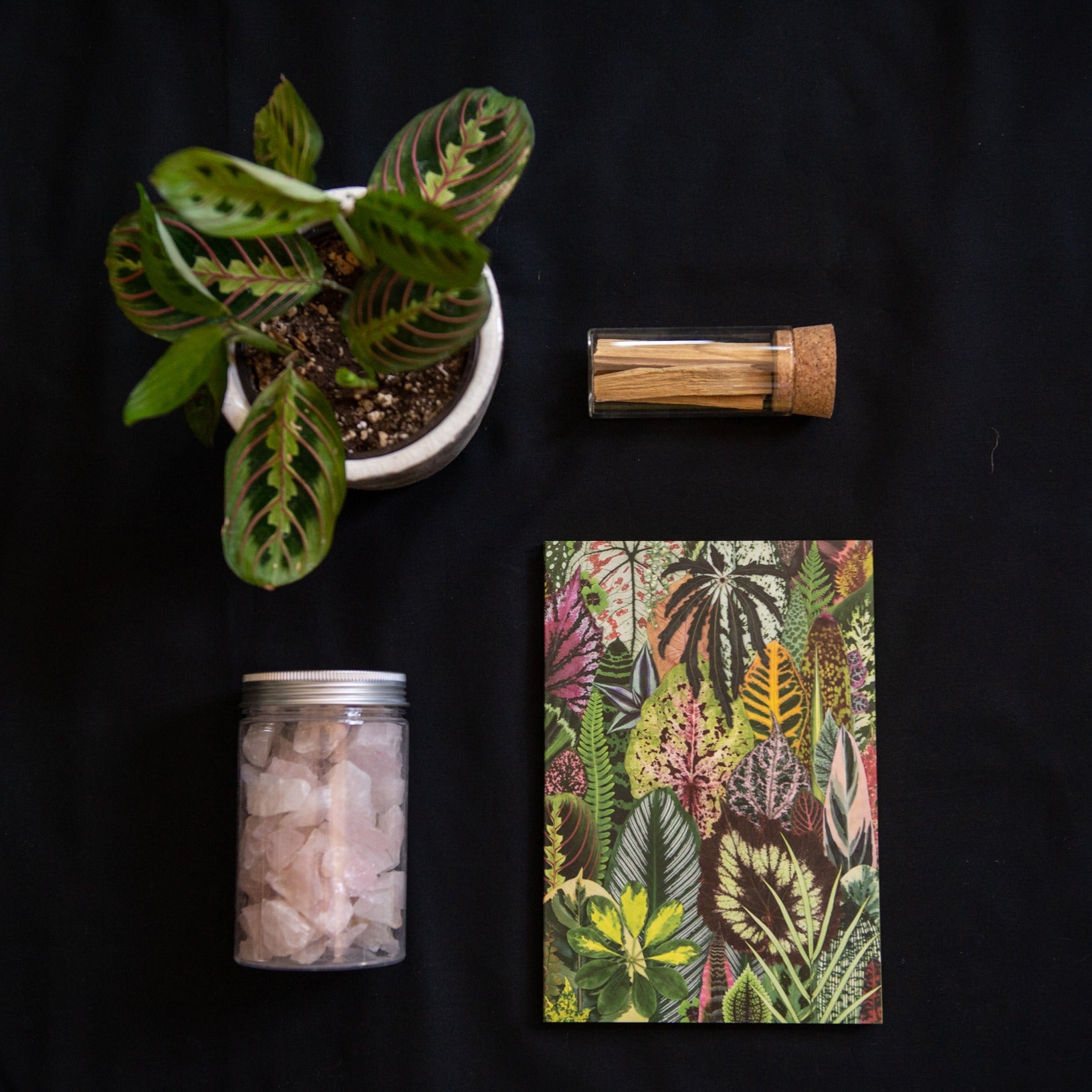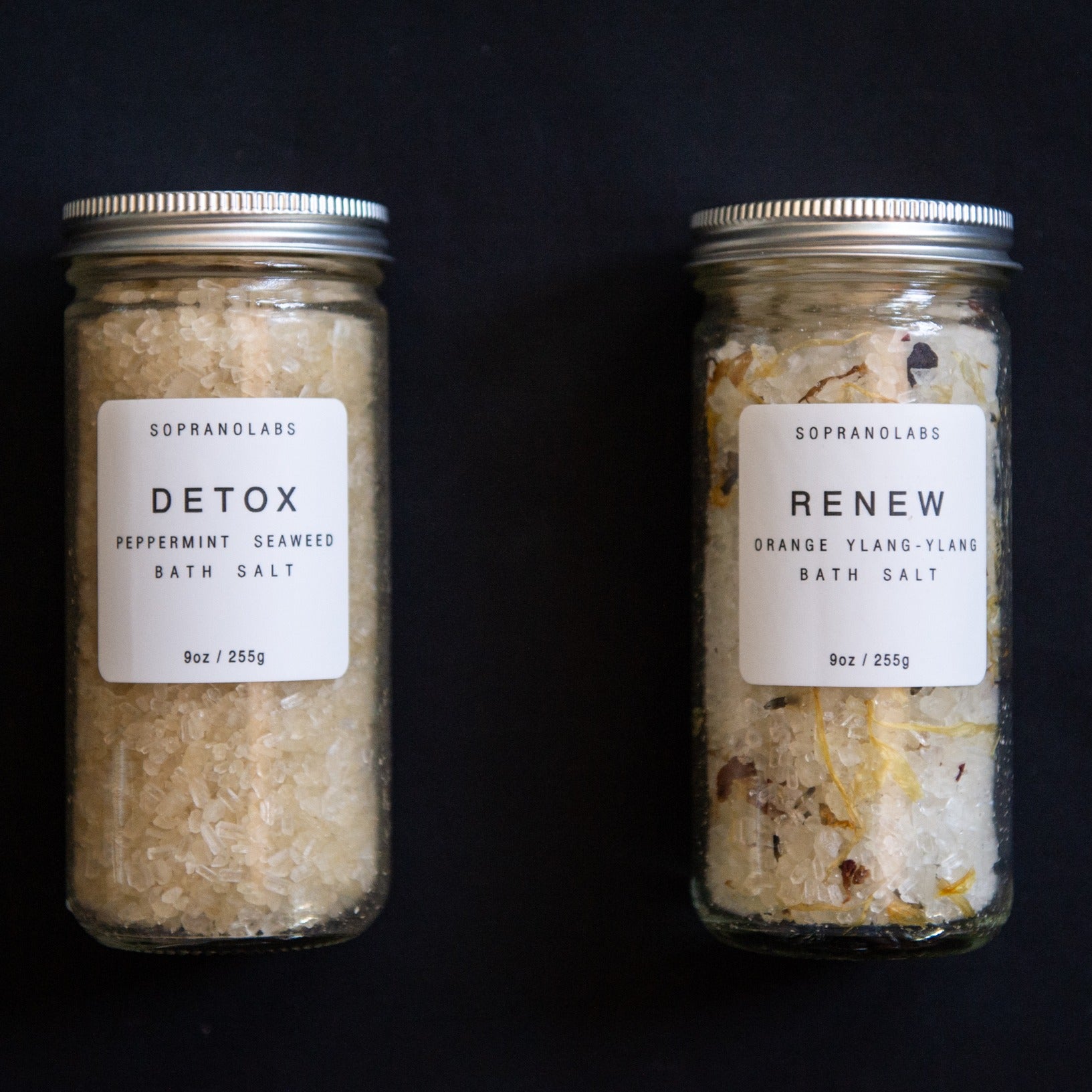 Mystic Bounty
Gift with intention. This curated, botanical inspired gift is filled with "a bounty" of elements perfect to change the energy or create a fresh start! In need of a little energy shift, this gift helps you by ways of the cosmos - cleanse out any stagnant energy or bring a little love into your life! Each Bounty is carefully packaged and delivered in a square box with a coordinating ribbon. This gift contains:
(1) set of energy cleansing palo santo smudge sticks (4-6 sticks depending on size)
(1) potted green houseplant with a detailed plant care card with instructions
(1) bath soak (9oz) by Soprano Labs - DETOX: Peppermint & Seaweed or RENEW Orange & Ylang-Ylang
(1) reflection journal
(1) jar of rose quartz stones (1lb)
ORDERING FAQ
Floral designs are available Tuesday - Saturday and are created for each client. 

Designs are not available for immediate walk-in or pickup

$65 minimum order for delivery, fees vary by zip code.

We are unable to ship floral designs outside of the greater Phoenix area.

We do ask for the recipient's contact number. Please provide this number to ensure an efficient and timely delivery.