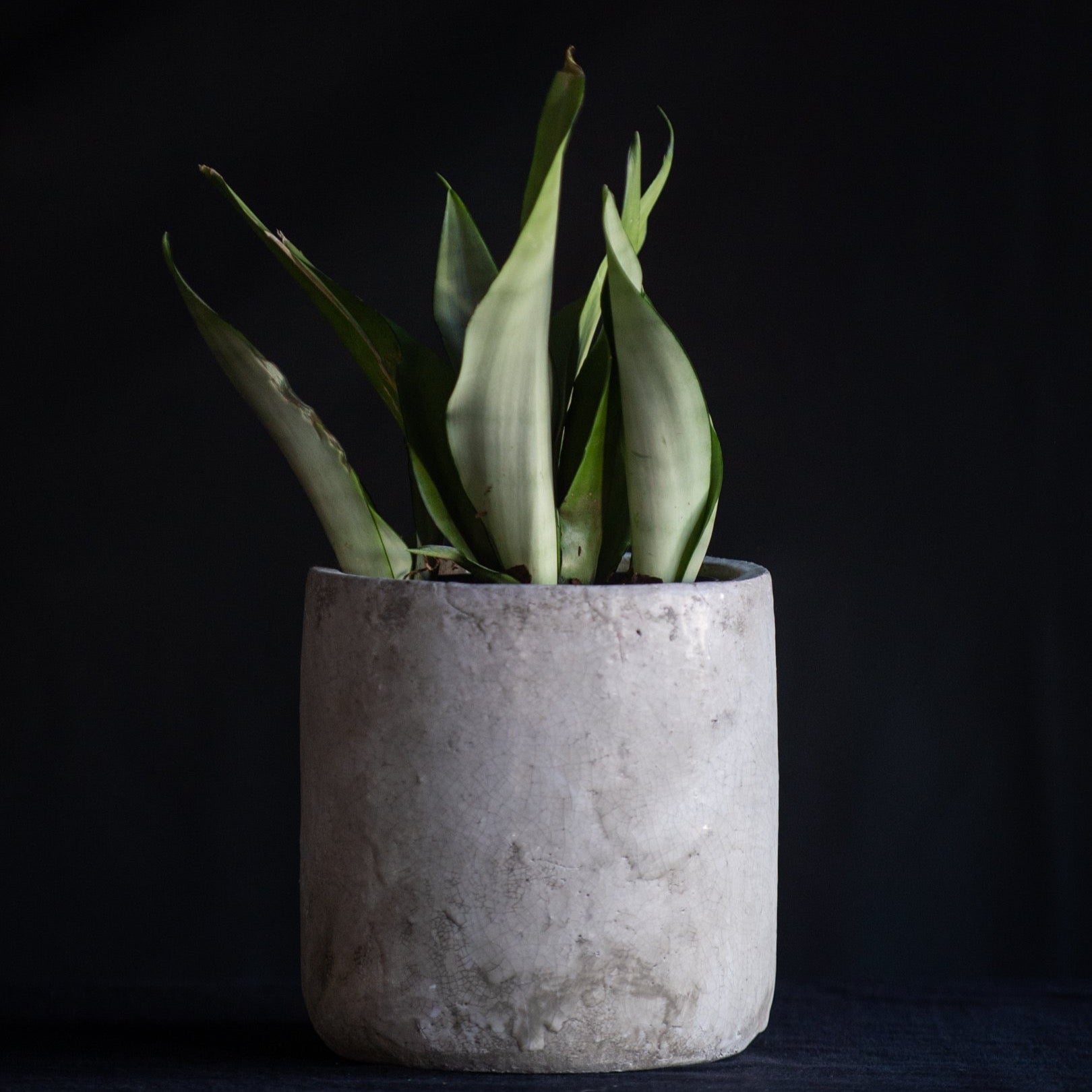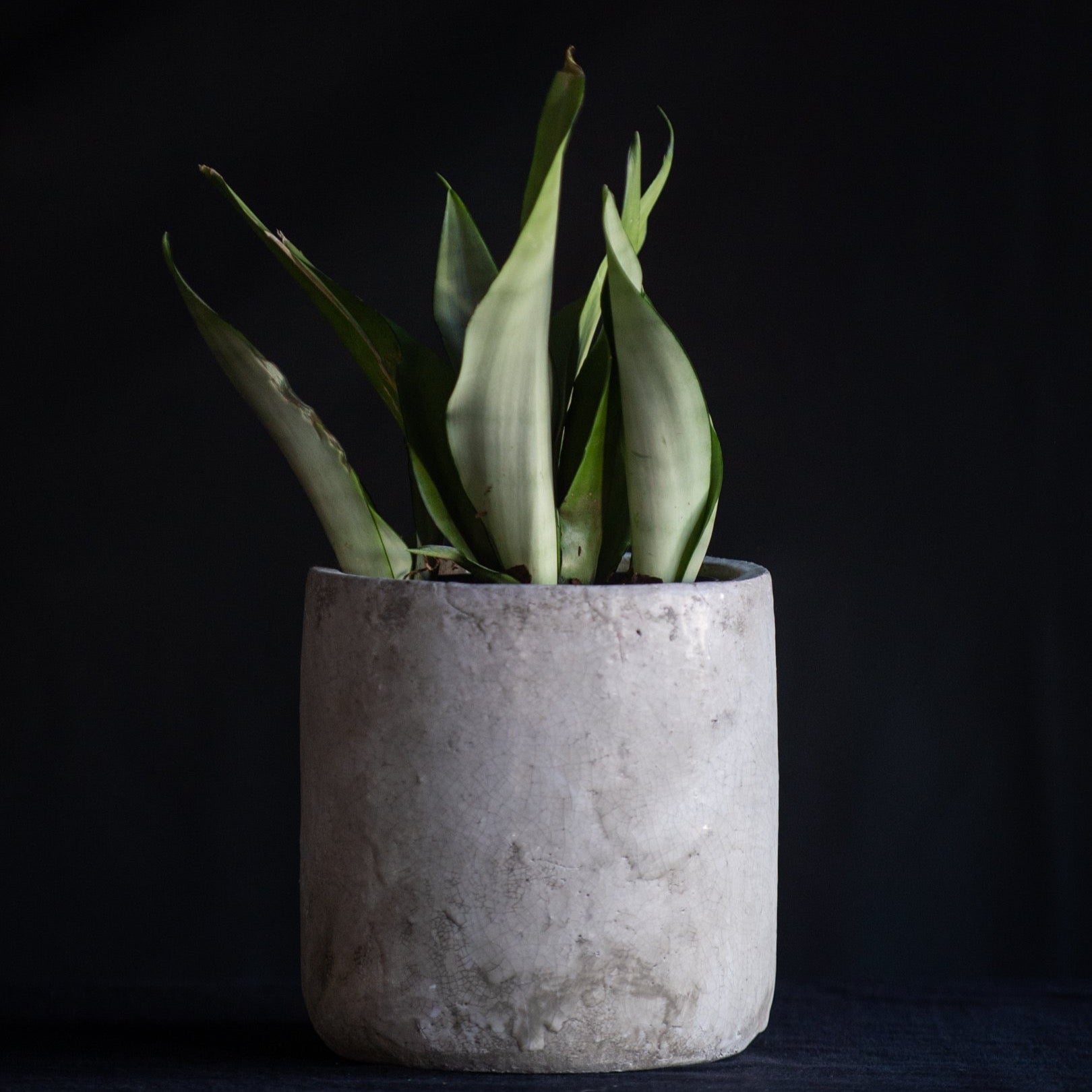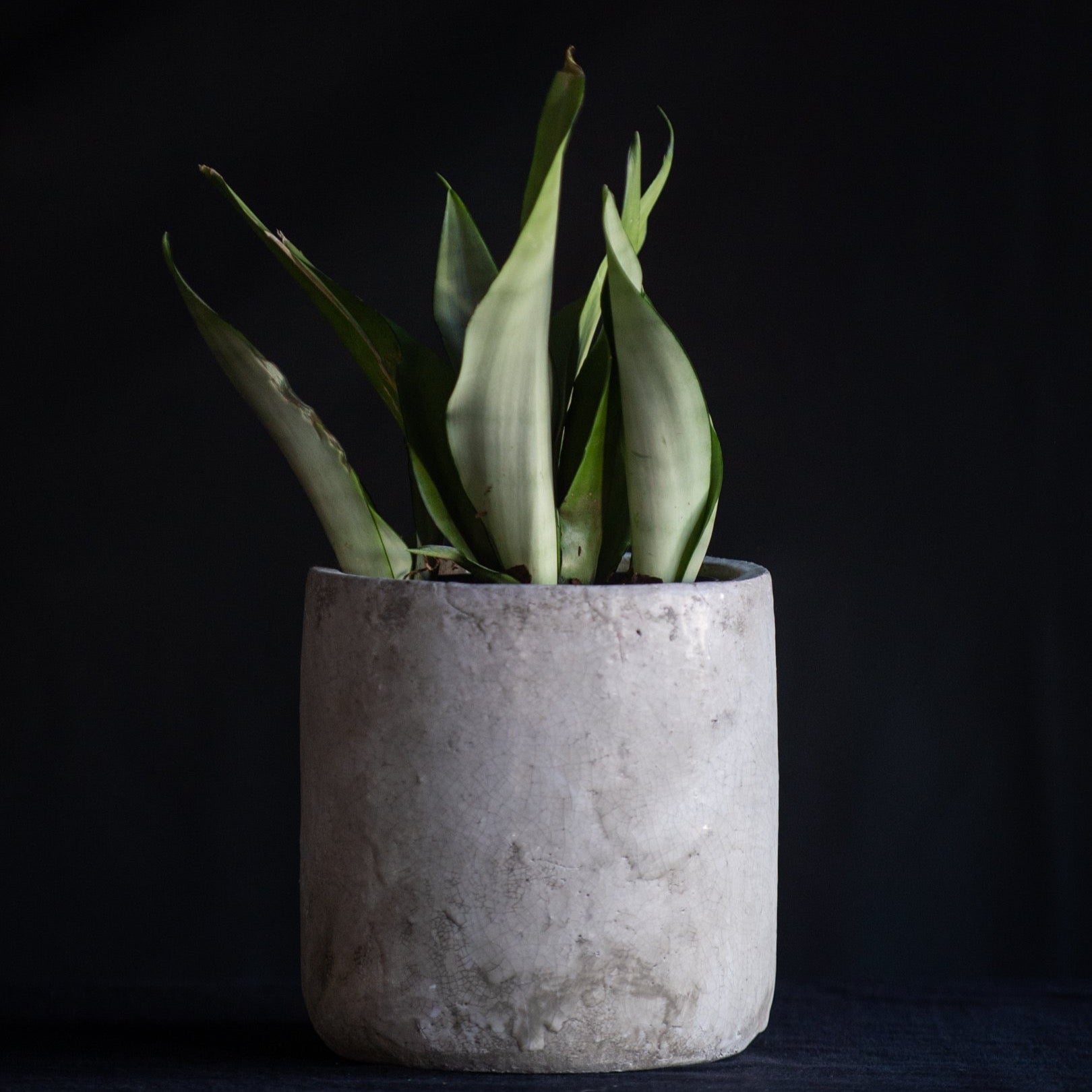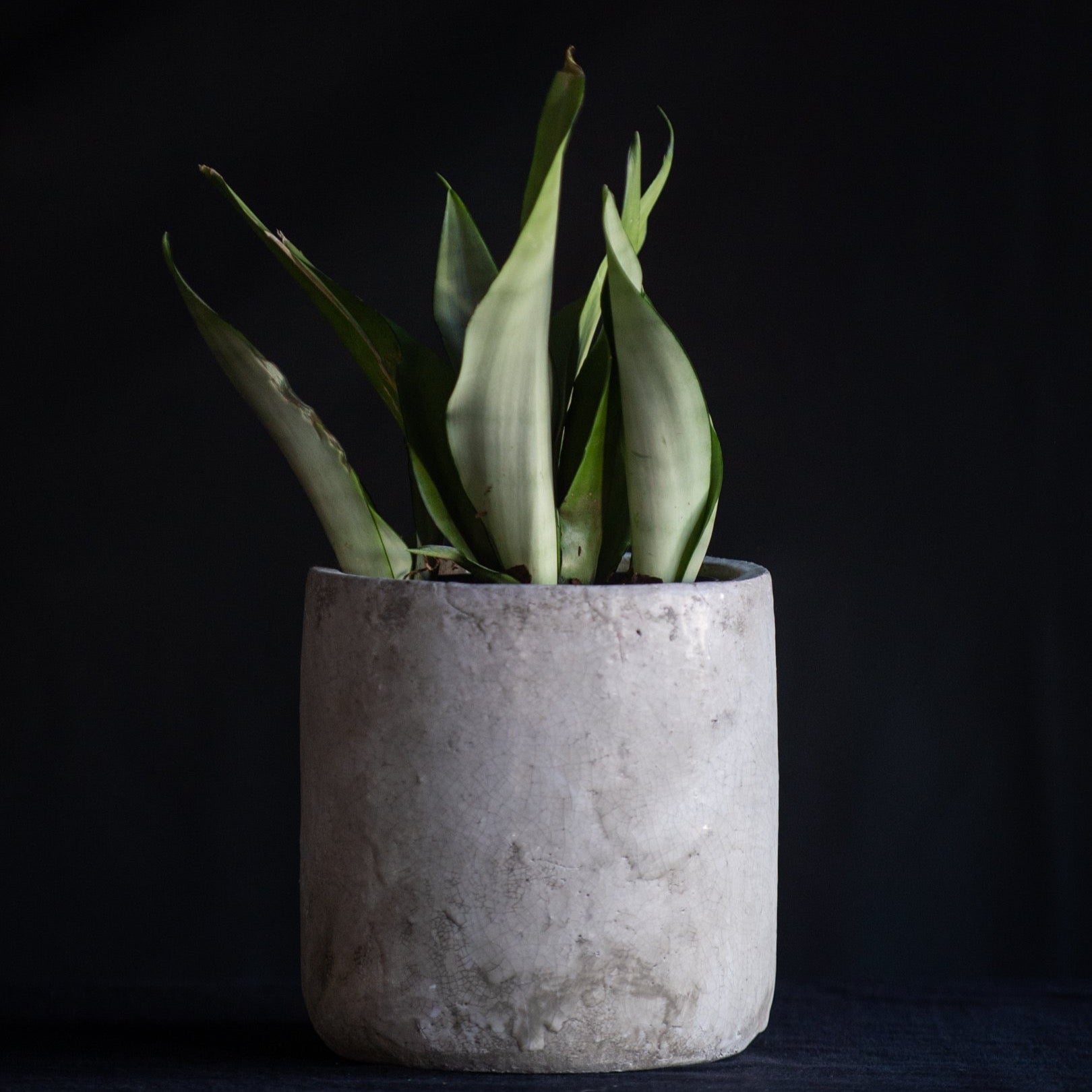 Potted Snake Grass
Choose your variety of sansaveria plant in a distressed 7" ceramic pot. This plant is great for new plant parents and survives in practically any environment. Low light/ bright light - not a problem!
MOONSHINE VARIETAL PICTURED
Dimensions approx. 8" wide by 17" high
XL Size: Sansaveria is approx 3' tall and planted in a concrete container
LOCATION: Indoor/ Outdoor
CARE: Most all lighting conditions are acceptable
WATER: 1x every 2-3 weeks 
FUN FACT: The Sansaveria plant is recommended for bedrooms because this plant, unlike others continues to produce oxygen throughout the night, unlike most plants that release carbon dioxide at night (in the absence of photosynthesis).
ORDERING FAQ
Floral designs are available Tuesday - Saturday and are created for each client. 

Designs are not available for immediate walk-in or pickup

$65 minimum order for delivery, fees vary by zip code.

We are unable to ship floral designs outside of the greater Phoenix area.

We do ask for the recipient's contact number. Please provide this number to ensure an efficient and timely delivery.