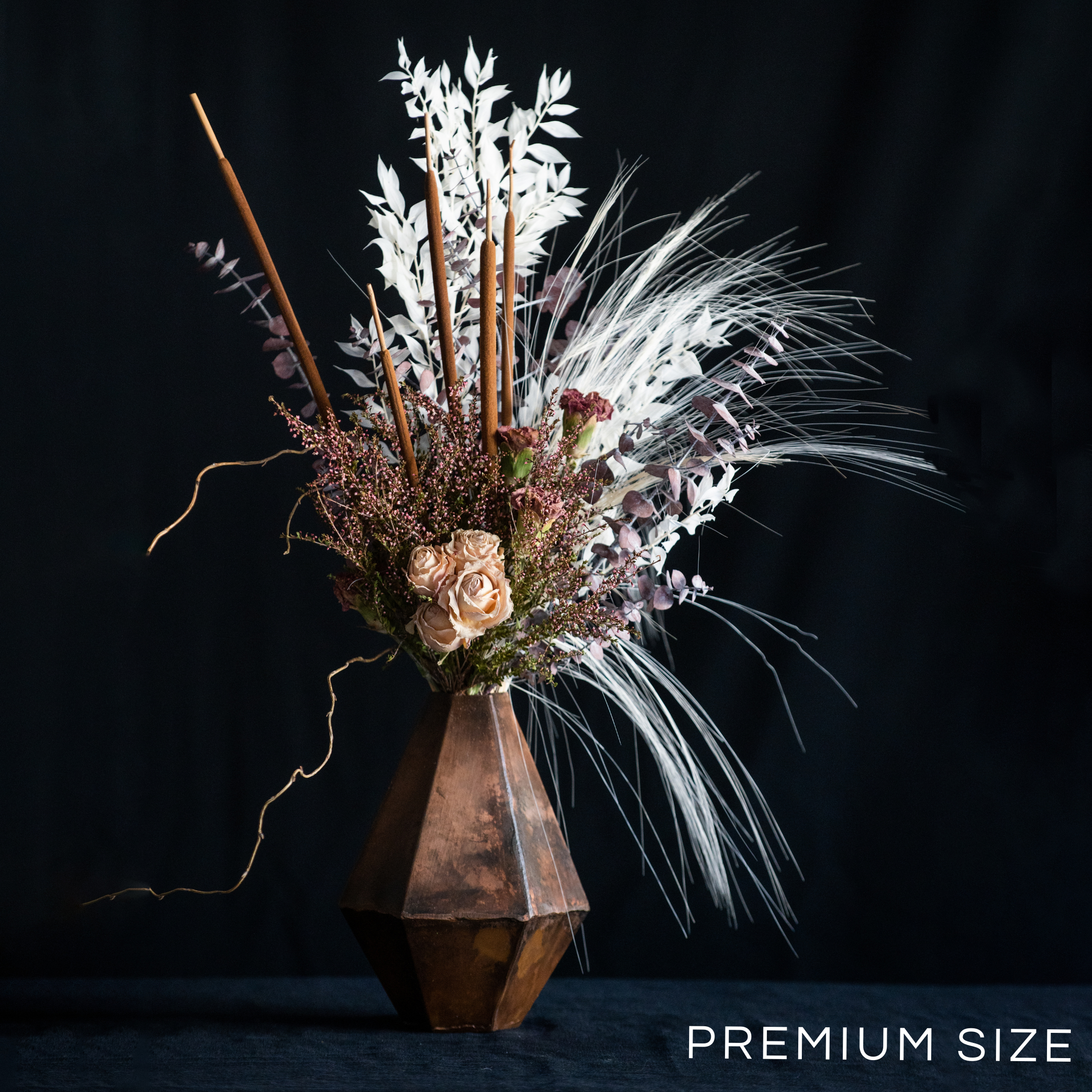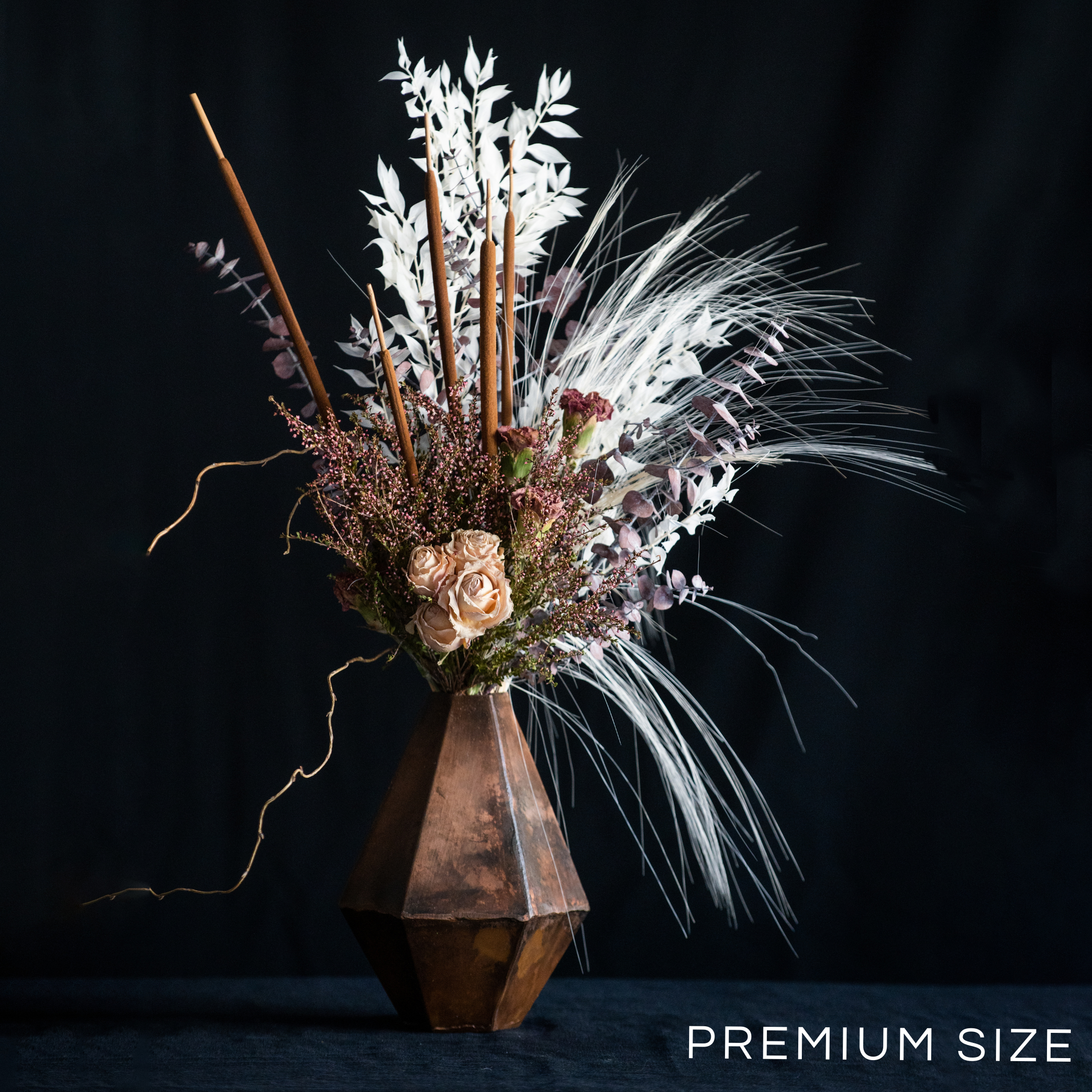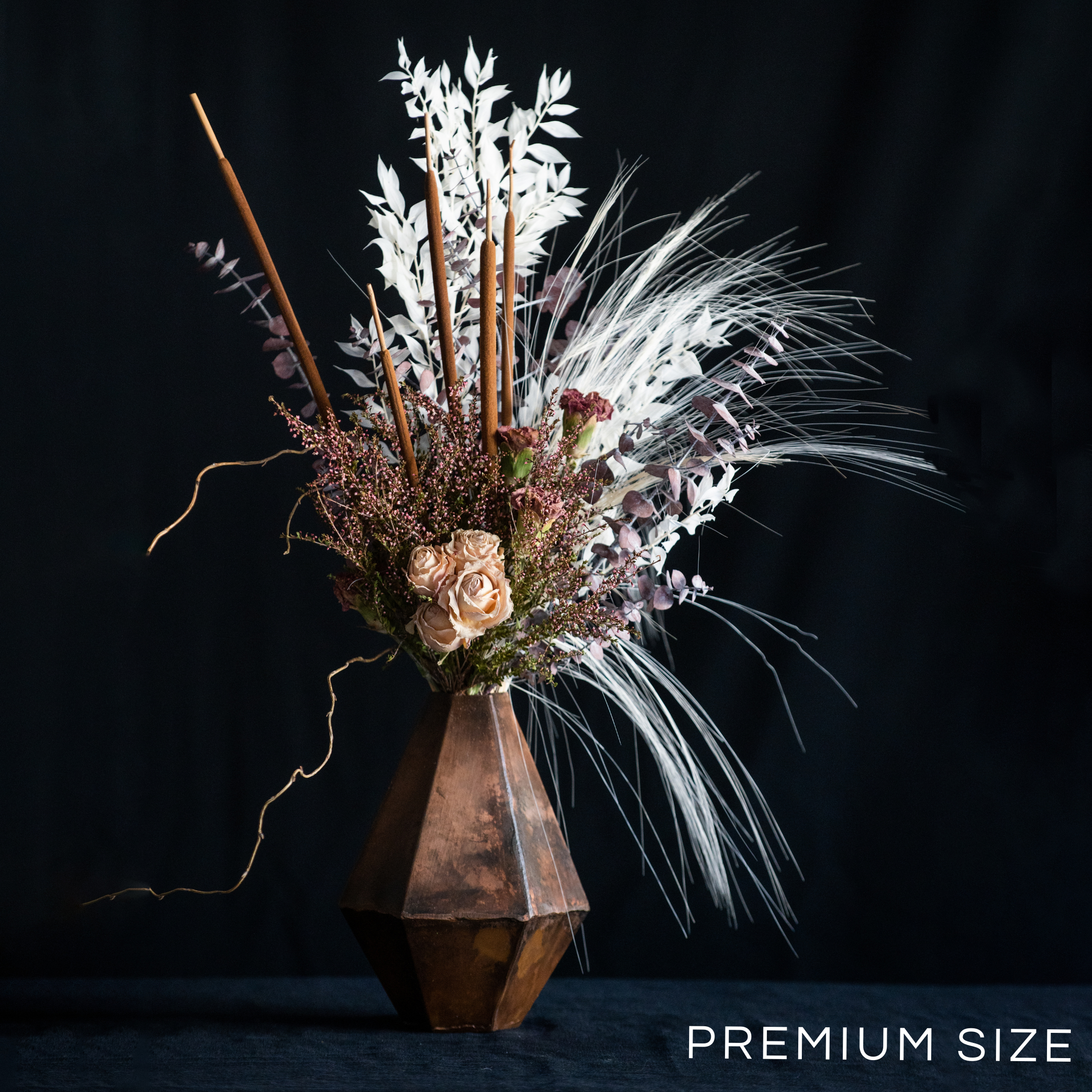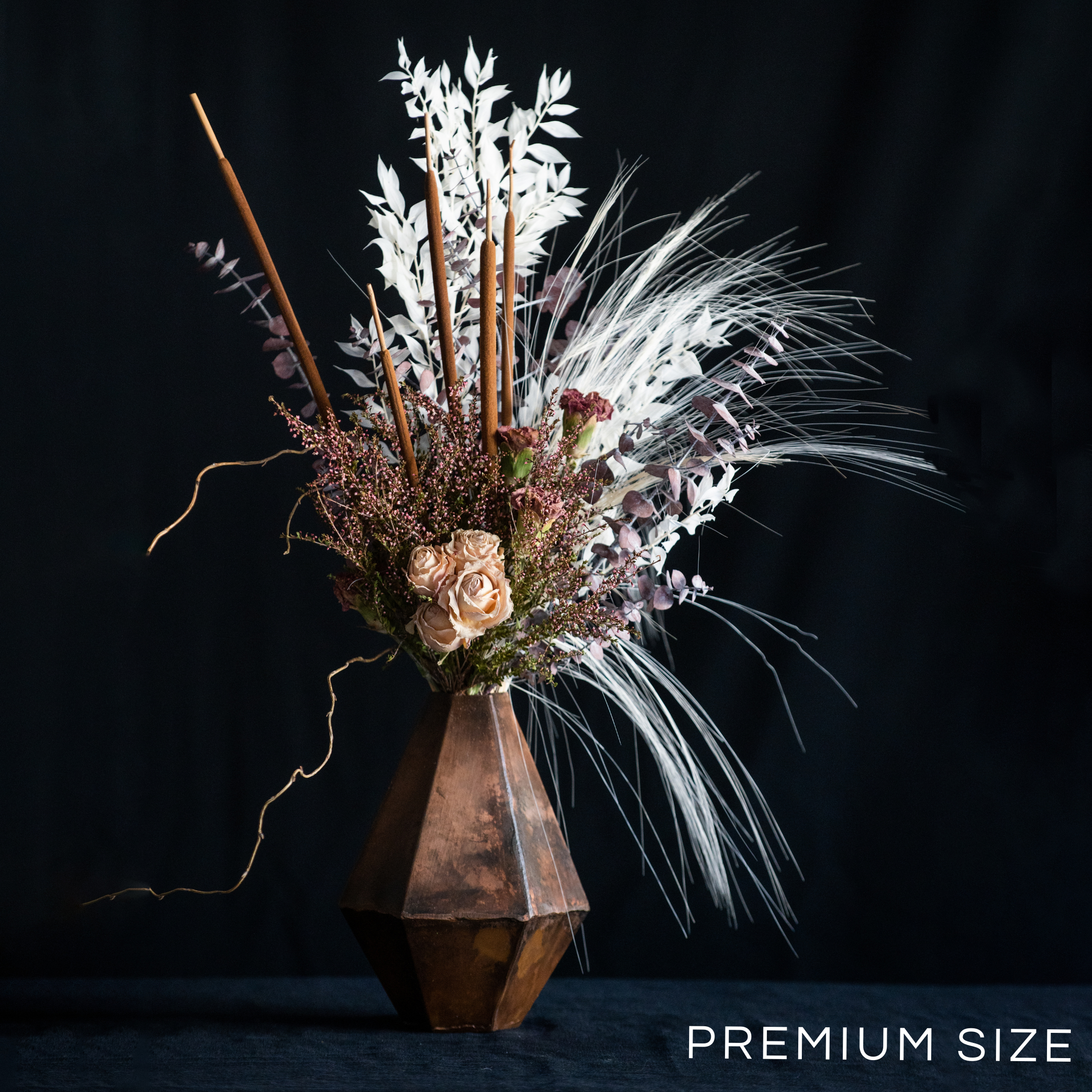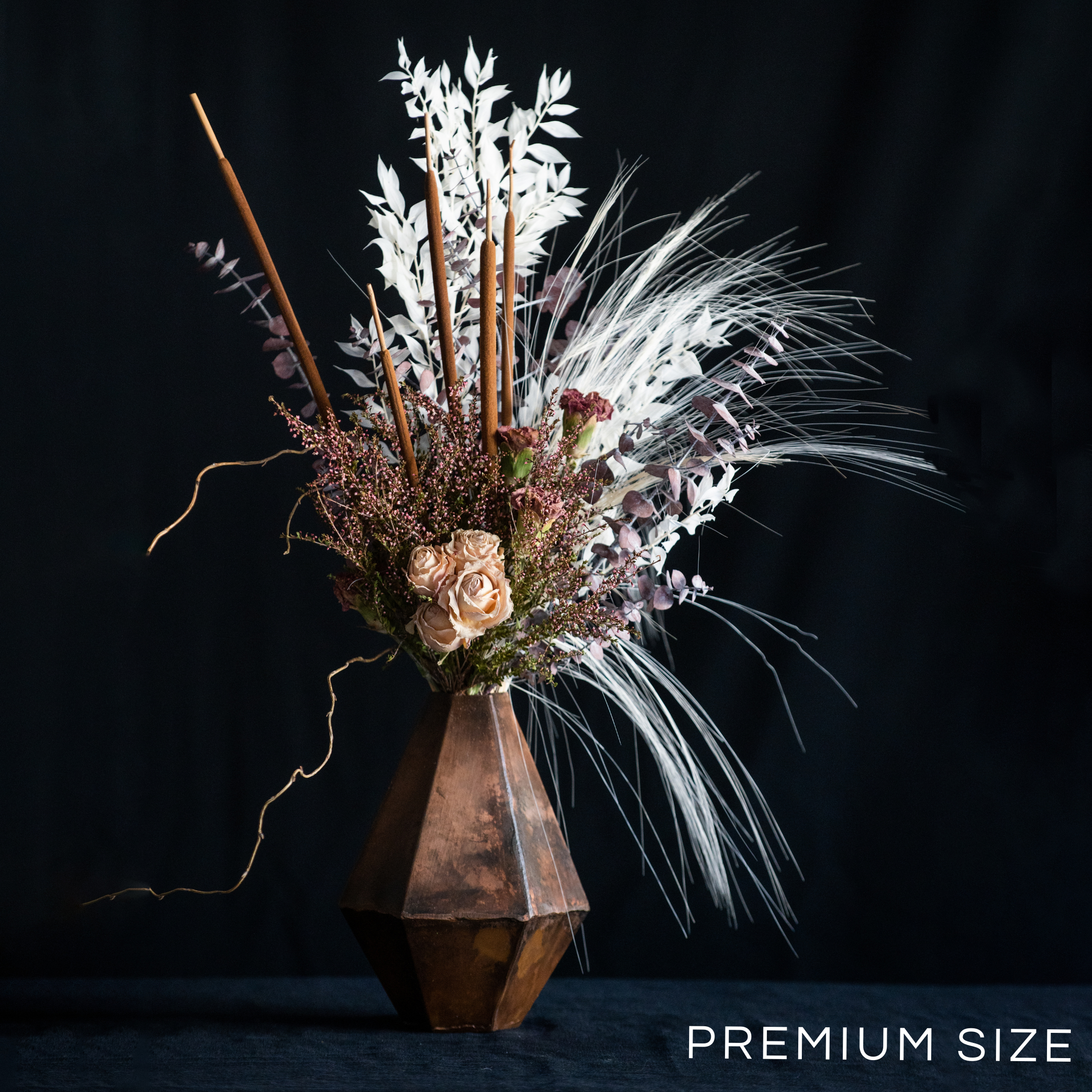 Ginger Fizz
These designs are available year round and are composed *entirely* of preserved and dried stems, so they will LAST FOREVER! Gone are the days of Grandma style dried flowers! These contemporary designs are truly one-of-a-kind and super trendy. Your order will reflect the color choice you specify in the instructions or our designers will have fun creating a unique piece for you to have forever. Due to the drying and preserving process these will not ever look identical to the photos.  PLEASE READ DIMENSIONS, each size increase will have more premium stems. 
All Sizes Pictured
Pint Size: approximately 10" wide x 12" high
Standard Size: approximately 14" wide x 17" high 
Premium Size: approximately 14" wide x 24" high
ORDERING FAQ
Floral designs are available Tuesday - Saturday and are created for each client. 

Designs are not available for immediate walk-in or pickup

$65 minimum order for delivery, fees vary by zip code.

We are unable to ship floral designs outside of the greater Phoenix area.

We do ask for the

recipient's contact number

. Please provide this number to ensure an efficient and timely delivery.