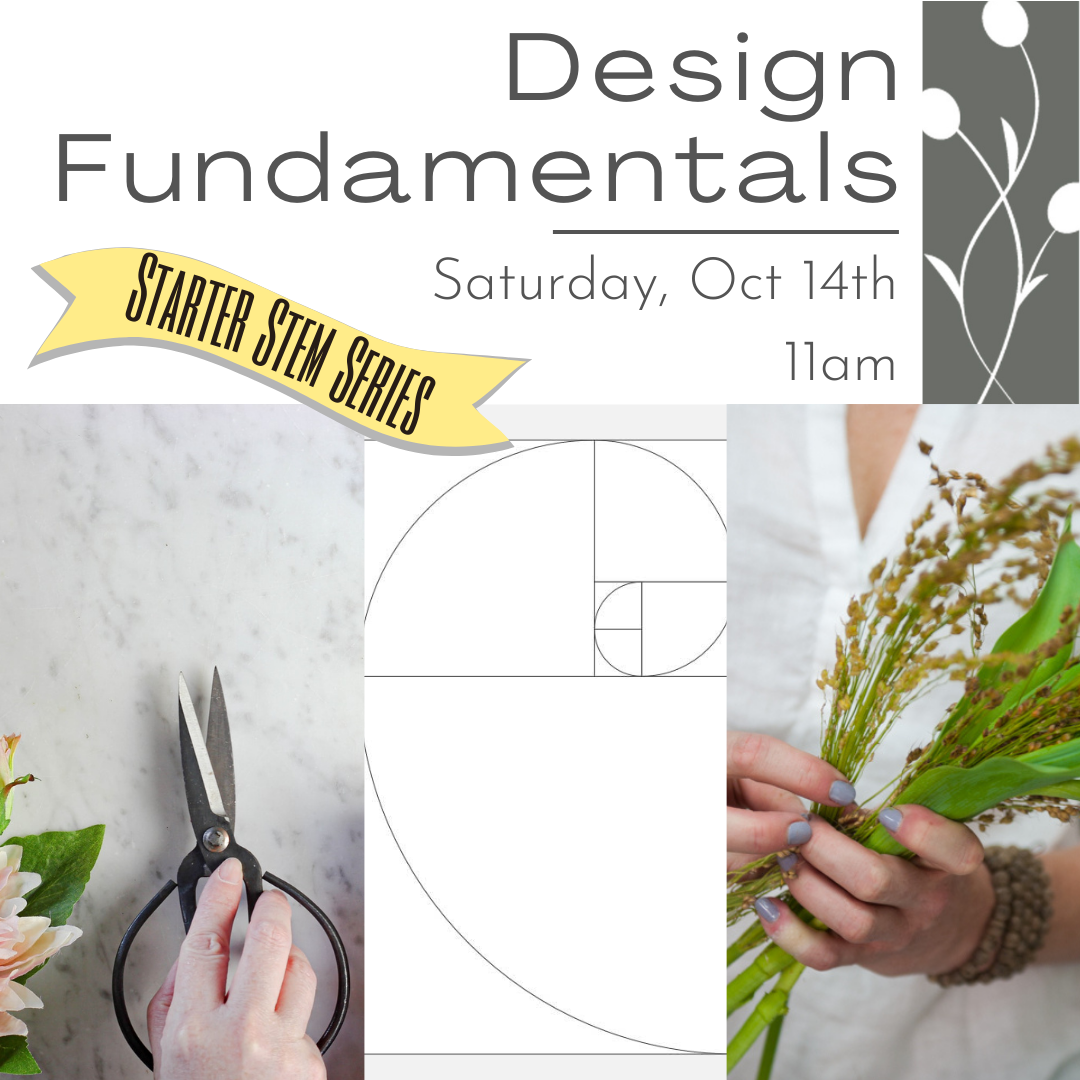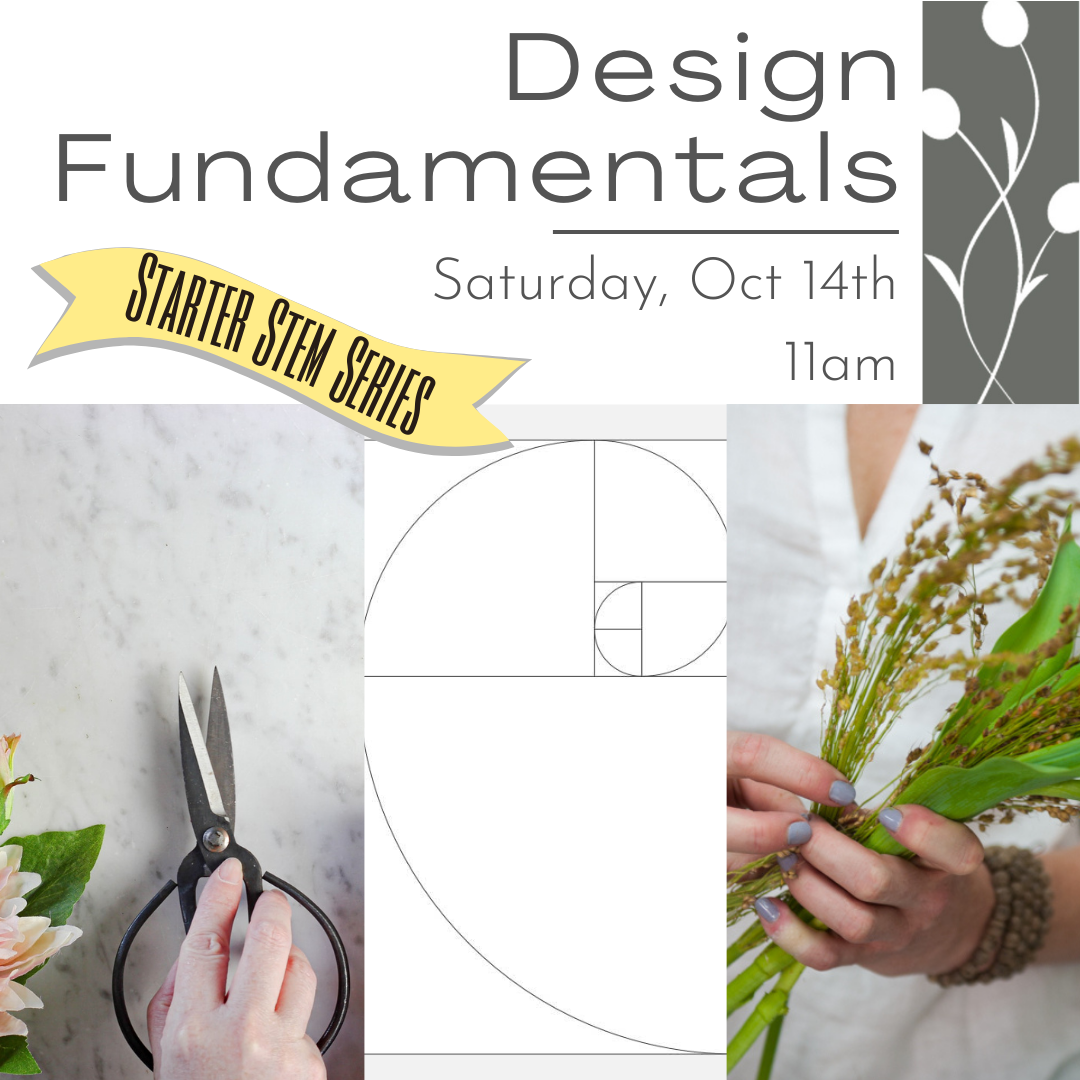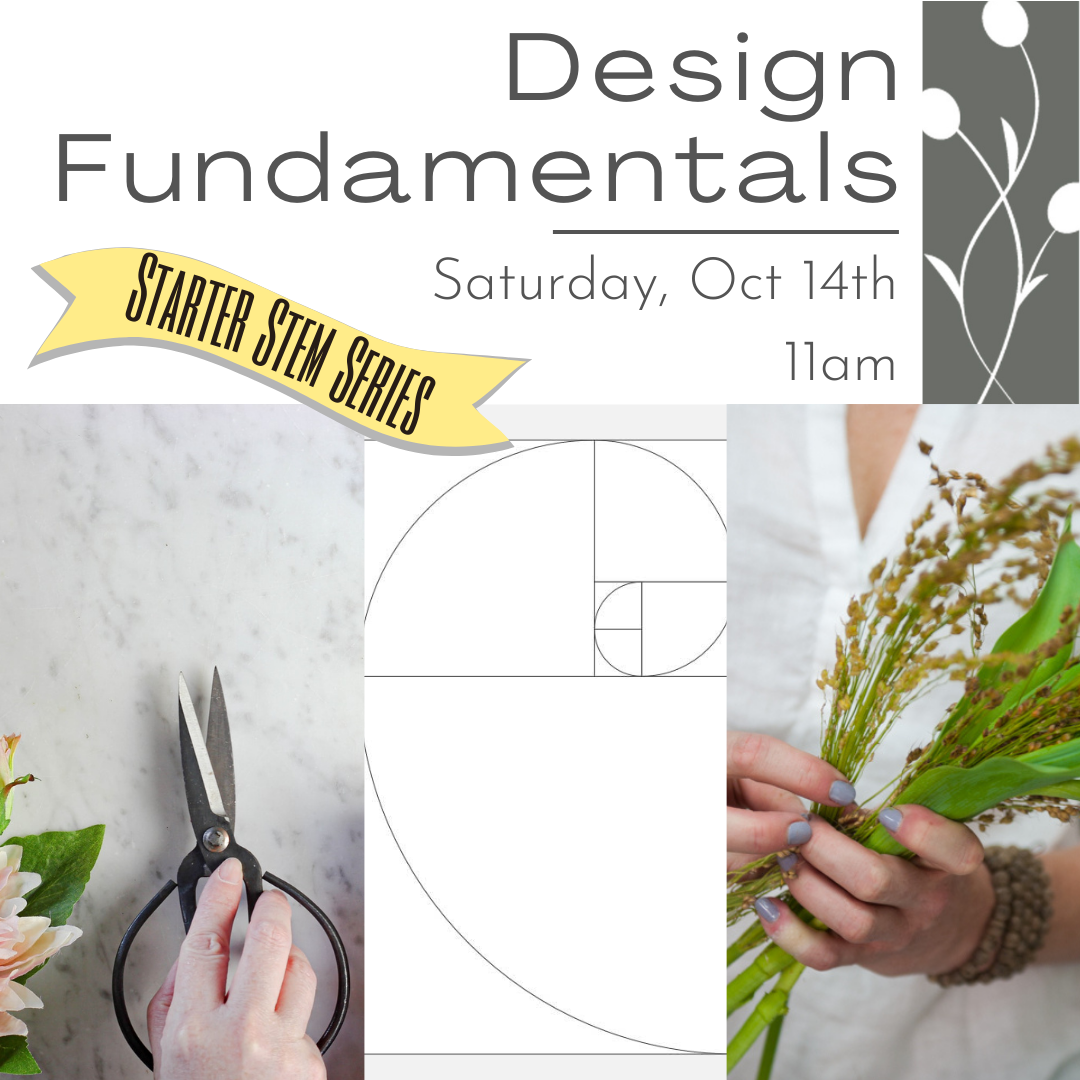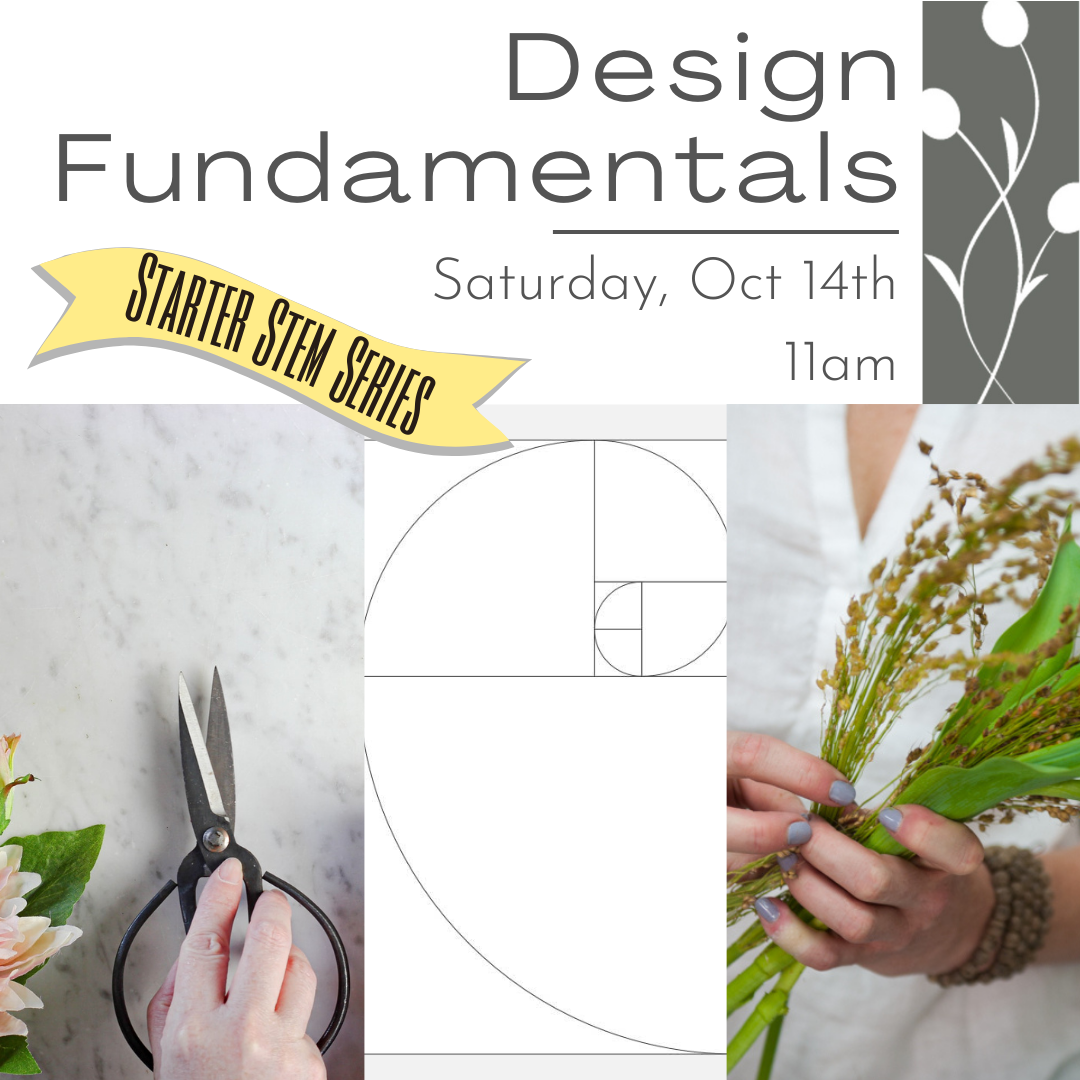 Oct 14th: Design Fundamentals
Workshop Time: 11am - 1pm (approximately)
This is the first of 3 workshops in our Fall STARTER STEM SERIES that will be held every SECOND SATURDAY of the month. For this series all workshops are BEGINNER level. 
The Design Fundamentals workshop will cover the foundations of floral design, specifically the Principles & Elements of floral design. We will also cover flower prep and the basic floristry tools. Due to the amount of information we cover these workshops  are approximately 2 hours long. Attendees will get to create a simple floral design, while seeing multiple designs and shapes as examples. 
Guests will leave with a floral design in a neutral container.
Design Level: BEGINNER 
How it works:
- Workshop begins at 11am and instruction is fully interactive
- All tools, materials, container, and florals provided
- All attendees must pre-pay and spaces are offered on a first come, first serve basis
- Workshop is 

limited to 12 guests
- Minimum attendance is requires for all workshops
FINE PRINT: Flower Bar reserves the right to cancel any workshop for any reason (typically not enough participants). In the event of a complete cancellation all guests will be given 24 hours notice and the option to: receive a credit for a future workshop of equal or lesser value, use the amount of the workshop in our store, or receive a full refund. 
If you're unable to attend a class that you've signed up for please contact us by phone or e-mail no later than 24 hours prior to the class to reschedule or get a credit. Day of cancellations or no-shows are not eligible for refunds or credits.
**Photo is only INSPIRATION, product chosen will be based on seasonal product availability.